Article
TOMORROW: Join our Call on Education & Health Care Workers with Randi Weingarten
April 1, 2020
Join us TOMORROW, Thursday, April 2, at 3pm ET, for our next call in our Democrats Leading in Crisis series when we will host Randi Weingarten, the President of the American Federation of Teachers (AFT), AFL-CIO. The AFT is the second largest teachers and health care workers union in the United States. This call will present an opportunity to talk about the future of education in light of the COVID-19 pandemic, what it means for teachers, parents, and students, and the experience of health care workers on the frontlines of this crisis.
You don't want to miss this call. Sign-up for our next call in our Democrats Leading in Crisis series TOMORROW by clicking on the image below.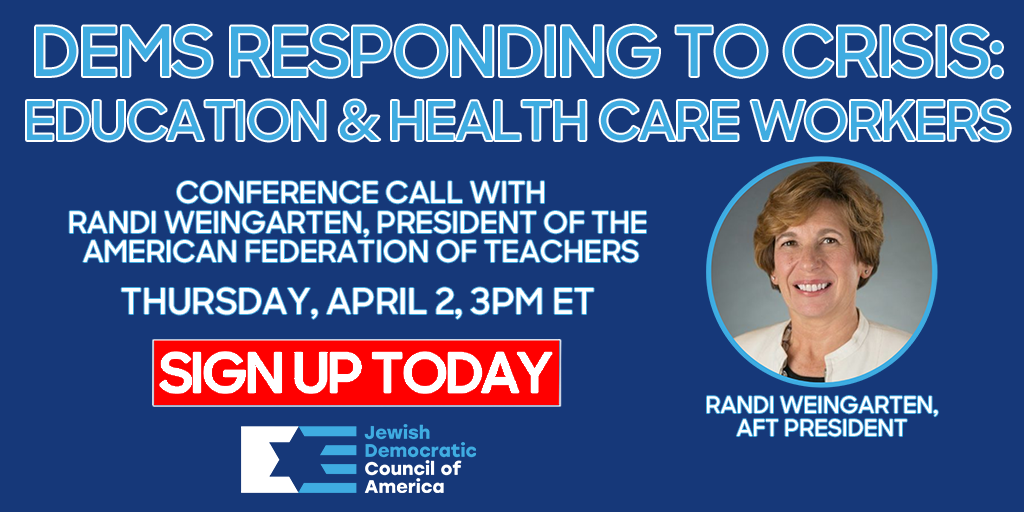 Join us next week, on Tuesday, April 7 at 3pm ET for a special Passover call. Additional information is coming soon, and we are excited for this inspiring call as we navigate the holiday in uncertain times together. Please also consider purchasing a JDCA Seder plate today. Proceeds will go to Mt. Sinai hospital in New York to fund personal protective equipment (PPE) for health care workers. Buy yours today by clicking on the image below.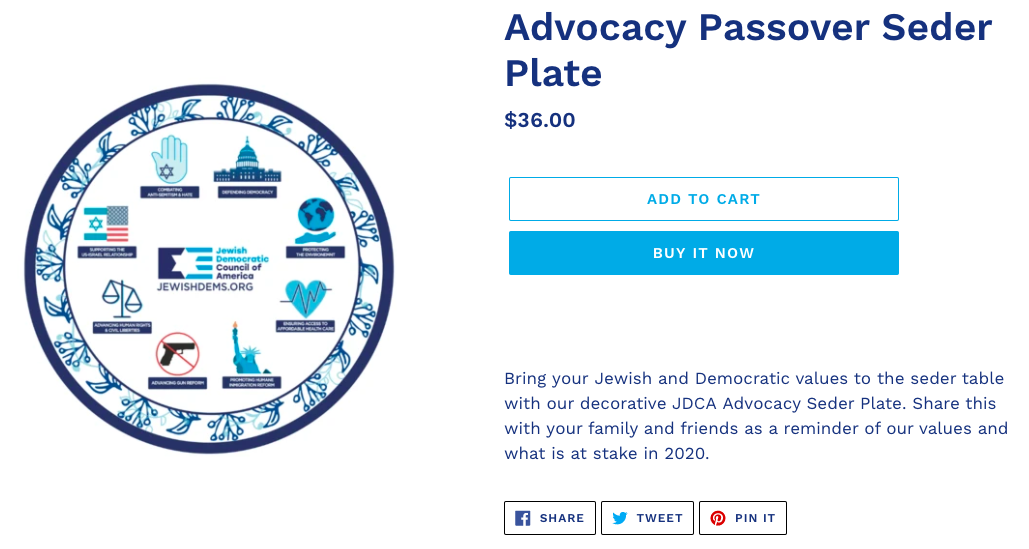 We wish you much health in the weeks ahead, and hope you can join us for the Democrats Leading in Crisis calls, which now have a dedicated section of the JDCA website, including the recordings of past calls. Our calls have included hundreds of participants and have been covered by the media, including CBS News, Business Insider, and Jewish Insider. Click on the image below to access information about our calls.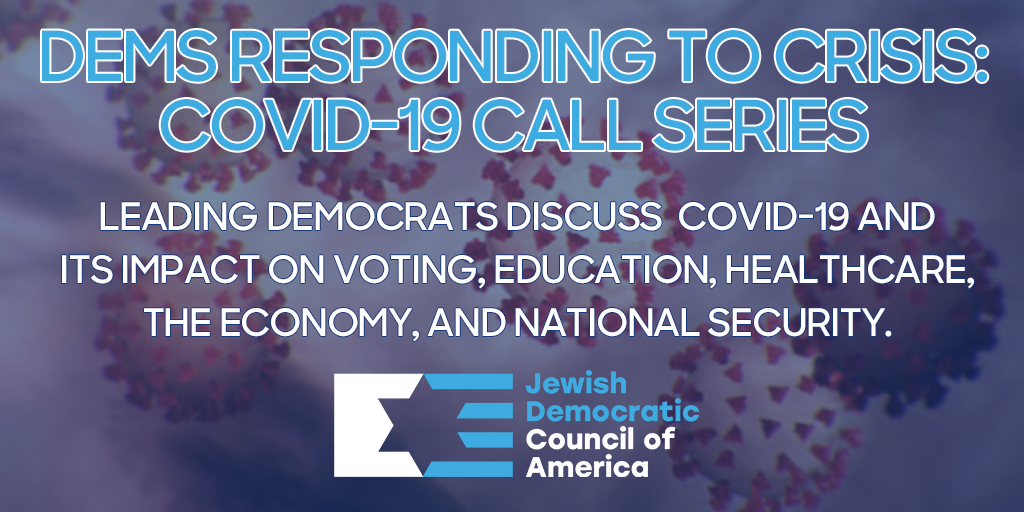 These conversations demonstrate that even in times of crisis, there are ways to convene to share information and bring about the change our country needs in November. JDCA is proudly leading this charge.
Thank you,
Halie Soifer
Executive Director, Jewish Democratic Council of America