Video
WATCH: Take Back America
August 19, 2020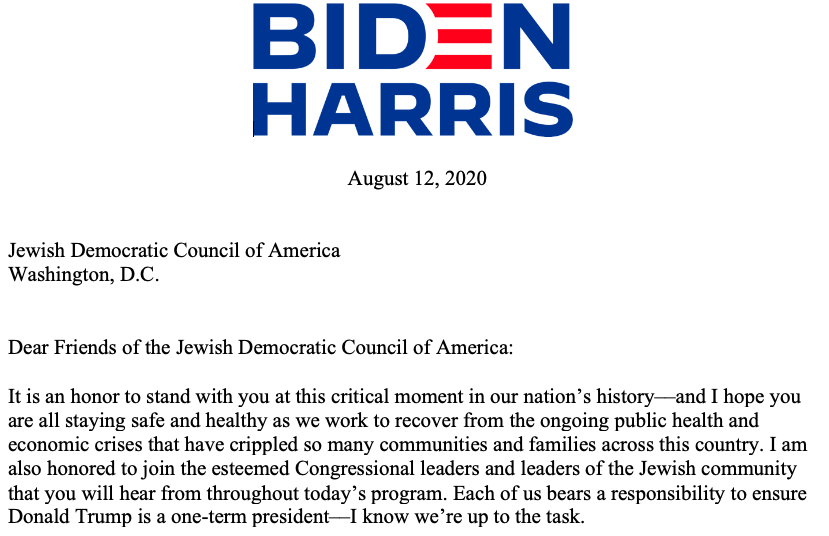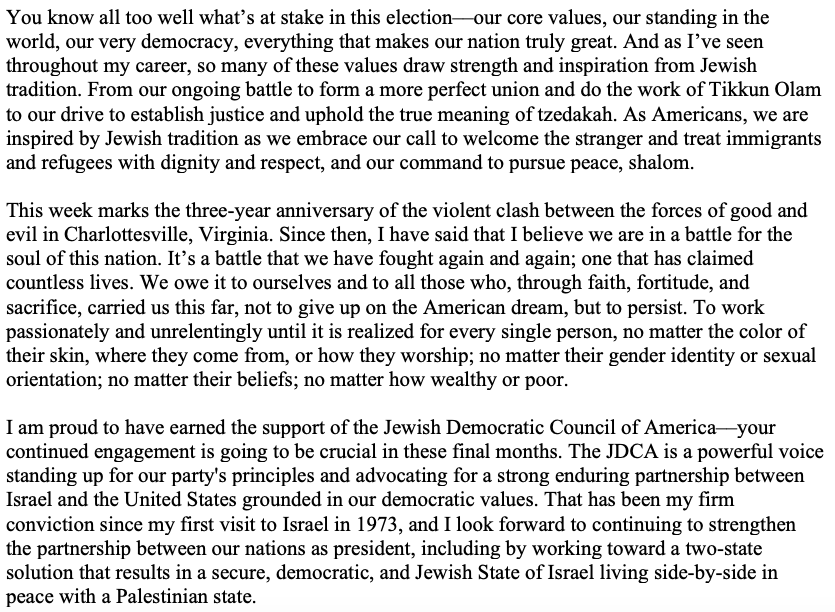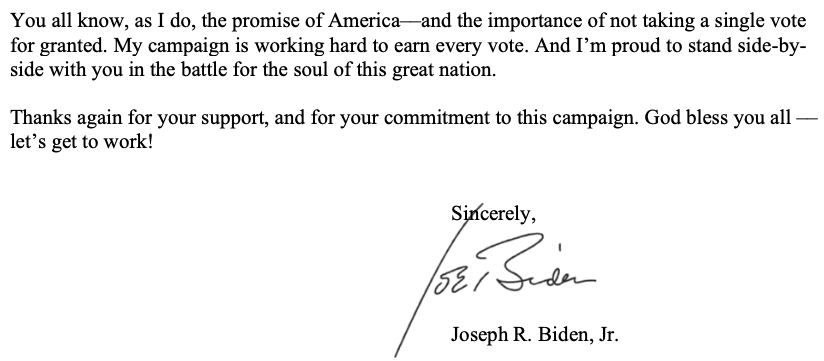 FEATURING
MEMBERS OF CONGRESS
Sen. Cory Booker
Rep. Ted Deutch
House Majority Leader Steny Hoyer
Speaker of the House Nancy Pelosi
Rep. Max Rose
Sen. Jacky Rosen
Rep. Adam Schiff
Senate Democratic Leader Chuck Schumer
Rep. Elissa Slotkin
GUEST APPEARANCES BY
Jon Lovett from Pod Save America
Rabbi Michael Paley
Ambassador Dan Shapiro
Celebrity Baker Carol Becker
Award winning actor and singer Ben Platt
Award winning actress Tovah Feldshuh
A special performance by Broadway stars
Kelli Barret and Jarrod Spector

HOSTED BY

HOST COMMITTEE
David Adler, Michael Adler, Peter Alter, Carol Becker, Dan Berger, Dede Feinberg, Michael Gelman, Peter Gillon, Barbara Goldberg Goldman (Vice Chair), Steve Grossman, Elaine Hamilton, Ada Horwich, Beth Kieffer Leonard, Izzy Klein, Ron Klein (Chair), Marcie Orley, Judy Peck, Kevin Rader, Matt Ratner, Jeff Schoenfeld, Marcia Riklis, Michele Rosen, Michael Rosenzweig, Jeffrey Solomon, Karen Spar Kasner, Susie Stern, Michael Tarnoff, June Trone, Josh Vlasto, JDCA's Next Generation Leadership Council

ABOUT THE ORGANIZATION
The Jewish Democratic Council of America (JDCA) actively promotes policy consistent with socially progressive, pro-Israel, Jewish community values.
JDCA energizes the Jewish electorate to engage in the electoral and legislative processes, and maintains a commitment to positive change through information sharing, issue advocacy, rapid response and research, messaging, briefings, and other activities to increase Jewish community engagement in policy and support elected-officials and candidates who share our values.
JDCA advocates for domestic and foreign policy positions aligned with its platform, which reflects values such as social equality, justice, Tikkun Olam (healing the world), and a strong U.S.-Israel relationship. JDCA is led by a national board representing Jewish community leaders from across the country.