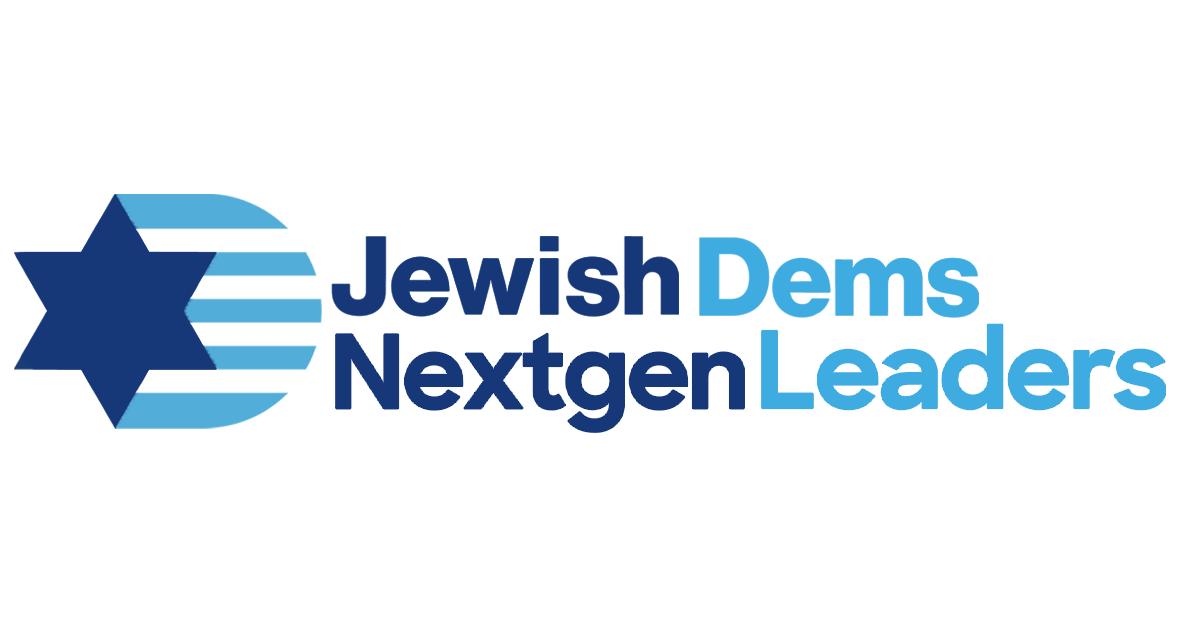 The Next Generation Leadership Council (NextGen) is comprised of the next generation of Jewish leaders. The NextGen leaders come from a diverse background and are committed to JDCA's mission of advocating for our Jewish and Democratic values and mobilizing Jewish voters to elect our endorsed candidates.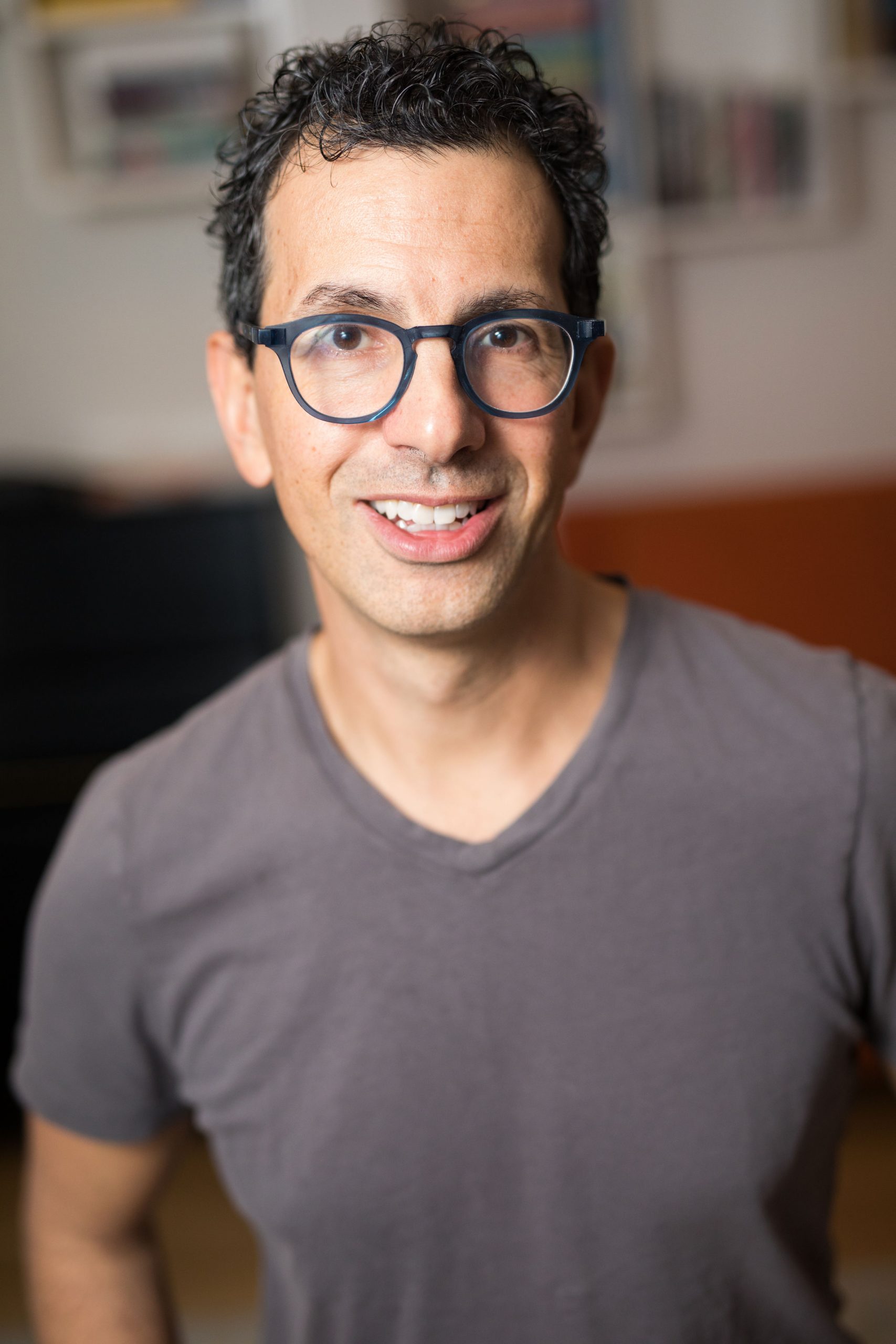 JDCA NextGen Leadership Council Chair Josh Rolnick is a writer, faculty lecturer, and leader in the Jewish community. His short story collection, Pulp and Paper, won the John Simmons Short Fiction Award, selected by Yiyun Li, and was published by the University of Iowa Press. His short stories have also won the Arts & Letters Fiction Prize and the Florida Review Editor's Choice Prize. They have been published in Harvard Review, Western Humanities Review, Bellingham Review, Gulf Coast, and Storyville, and have been nominated for the Pushcart Prize and Best New American Voices. 
Rolnick teaches fiction writing at both the Johns Hopkins M.A. in Writing program in Baltimore, MD and Washington, DC, and the Sackett Street Writers Workshop in Brooklyn, NY. He is fiction editor of Paper Brigade, the literary journal of the Jewish Book Council. has worked as an editor or reporter at the Stanford Social Innovation Review, Congressional Quarterly, the Associated Press and Moment magazine. He currently serves on the board of trustees of the Jewish Book Council and the Lippman Kanfer Foundation for Living Torah.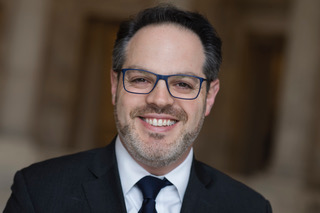 Israel "Izzy" Klein, JDCA's Political Committee Chair, is an expert at helping businesses, associations and nonprofits manage complex public policy issues across Washington, he is a government relations and communications specialist focusing on financial services, technology, tax, telecommunications and energy. A veteran of both sides of the US Capitol, Izzy worked as the top communications aide for Senator Chuck Schumer (D-NY) and then-Rep. Ed Markey (D-MA). Prior to co-founding the Klein/Johnson Group, Izzy spent nearly a decade first as a senior principal at a large public affairs firm, and then as managing partner at a boutique lobbying firm. 
Izzy has spearheaded government relations and media outreach efforts for dozens of organizations. Izzy led a coalition of fin-tech startups during consideration of the Dodd-Frank Act; quarterbacked a comprehensive legislative effort to pass the JOBS Act in 2012; and advised an impressive roster of Fortune 500 companies, trade associations, non-profits, and fast growing startups with complex political and high-profile policy challenges. Izzy has been quoted as a political policy expert by The New York Times, Politico, Bloomberg News, Boston Globe and other media outlets. Izzy works closely with Senate and House Democrats across a dozen top committees and in the leadership on policy, political, and communications priorities. He also has deep relationships with several regulatory agencies, think tanks and other third party groups, in addition to DC and national media outlets. For Schumer, Izzy led communications efforts on a broad portfolio of issues after relating to New York, the Senate Finance, Banking, and Judiciary Committees. He also served as Schumer's deputy staff director at the Joint Economic Committee during the 2008 economic meltdown, where he helped the Committee tackle crucial economic policy issues relating to the housing and credit crisis, foreign direct investment in the US, and energy independence. 
Izzy held several senior staff roles for Senator Ed Markey, including Press Secretary and led then-Congressman Markey's homeland security efforts post-September 11. A native of West Orange, New Jersey, Izzy holds a bachelor's degree from Georgetown University. He is a board member of the Jewish Democratic Council of America, the Junior State of America Foundation and is a mentor with 1776. 
Izzy lives with his wife, Sarah and their twins in Chevy Chase, Maryland.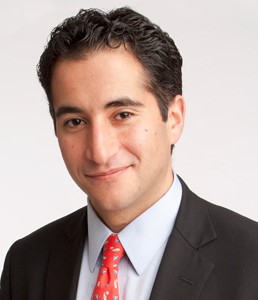 Josh Vlasto, Chair of JDCA's Communications Committee, is currently a vice president at MacAndrews & Forbes Incorporated, the operating company owned by Ronald O. Perelman, where he runs communications for Mr. Perelman and MacAndrews' platform companies. Mr. Vlasto previously served as Chief of Staff to Governor Andrew M. Cuomo and prior to that Deputy Communications Director. From 2004‐2010, Mr. Vlasto worked for U.S. Senator Charles E. Schumer, first as Legislative Aide for transportation and homeland security and then Press Secretary 2007‐2010.
Mr. Vlasto graduated from the Cornell University School of Industrial and Labor Relations in 2004 and previously served on the university's Board of Trustees. He also serves on the Board of Trustees and executive committee of the Educational Alliance, a Lower Manhattan not-for-profit offering individuals and families high-quality, multi-generational programs and services that enhance their well-being and socioeconomic opportunities, and represents Mr. Perelman on the Board of Trustees of the Apollo Theater.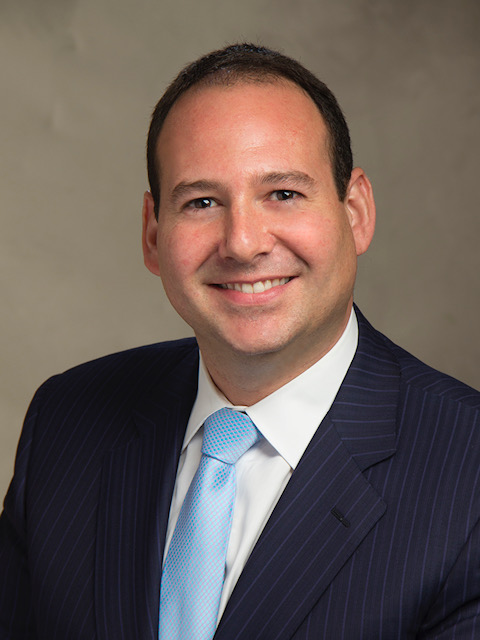 David Adler, JDCA board member, is the president of Adler Development, the development and project management division of Adler Group, Inc. In this position, he is responsible for contributing to the development and acquisition of high-rise multifamily, industrial, office and retail properties. Additionally, he oversees business development of third-party development projects, project management services and capital expenditure and facilities management programs for properties owned and managed by Adler Group. Since joining Adler Group in 1997, David, a licensed general contractor, has been involved in all development and construction projects. 
David represents the third-generation of one of Florida's most respected "builder families." His grandfather, Samuel I. Adler, founded Southern General Builders in the early 1950s and built, owned and managed nearly 8,000 high-rise rental apartment units in Miami-Dade and Broward counties. 
David lives in Miami with his two children Samson and Mason. David is a dedicated member of the Young Founders Club at Mount Sinai Medical Center, a past member of the Florida International University Foundation Board of Directors, and is the past Treasurer of the Jewish Museum of Florida. Additionally, he is actively involved with the Greater Miami Jewish Federation and the Miami Beach Jewish Community Center.
Jordan B. Acker is a Democrat from Huntington Woods, MI. He received his B.A. degree from the University of Michigan in 2006 and his J.D. degree from American University – Washington College of Law in 2010. 
Regent Acker worked for the Michigan Democratic Party as the Deputy Communications Director after graduating from UM and before moving to Washington to work as a communications aide to the House Judiciary Committee. While in law school, he served as the Editor in Chief of the WCL Legislation and Policy Brief. Additionally, Regent Acker served as an associate in the White House Office of Presidential Personnel before being appointed by President Obama in March 2011 to be an attorney-advisor to Secretary Janet Napolitano at the Department of Homeland Security.  While at DHS, Regent Acker worked on cyber, immigration, and other homeland security issues
Regent Acker joined his family business, Goodman Acker P.C., in 2013, where he practices law and is responsible for the firm's business development. He has also served on the Detroit Jewish Community NextGen Board of Directors from 2013-2017, was a Michigan Political Leadership Program fellow through the Institute for Public Policy and Research at Michigan State University in 2015, and was named a Rising Star by Michigan Lawyers Weekly, as well as a Detroiter to Watch by the Detroit Jewish Federation in 2016. Regent Acker's wife Lauren is also a graduate of UM ('07) and they have two daughters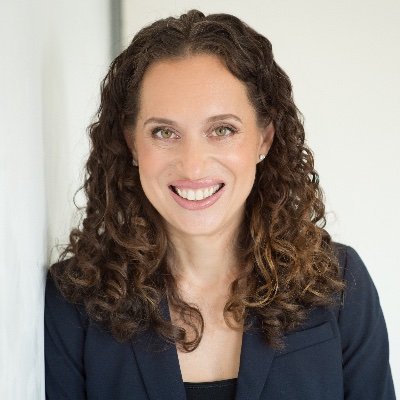 Lauren Baer was the 2018 Democratic nominee for U.S. Congress in Florida's 18th District. Proudly endorsed by JDCA, Lauren won more votes in the district than a Democrat ever had during a midterm election, and gained national attention for her campaign.
An attorney and foreign policy expert, Lauren served as an official in the Obama Administration from 2011-2017, acting as a senior advisor to Secretaries of State Hillary Clinton and John Kerry, and to U.S. Ambassador to the United Nations Samantha Power. During her time in government, she was responsible for ensuring that the promotion of U.S. values remained central to foreign policy and advised on a range of critical national security issues related to human rights and international law. 
Lauren started her career as a litigator, with a practice focused on international disputes and federal appeals and currently works as a consultant in policy and politics.
Lauren holds a B.A. from Harvard University, a J.D. from Yale Law School, and an MPhil from the University of Oxford, where she was a Marshall Scholar. She enjoys spending time outdoors with her wife Emily, andher daughter Serena.
David Bocarsly is the director of the California Legislative Jewish Caucus, the Jewish voice for justice, equality, and progress throughout the state. A coalition of 16 Jewish elected officials, the Jewish Caucus supports Jewish community issues and values through legislation and advocacy. 
David has worked for local, state, and federal elected officials, including for Congressman Jerry Nadler, and as campaign manager for Santa Monica Mayor Pro Tempore Terry O'Day. He is a Delegate to the Democratic State Central Committee and Treasurer of the Palms Neighborhood Council. Prior to his professional work in politics, David served as UCLA's first kippah-wearing Student Body President and as a Coro Fellow in Public Affairs. He earned his Master of Public Policy and Certificate in Social Justice degrees from the USC Sol Price School of Public Policy. 
David's strong Jewish upbringing guides his belief in justice as a core component of Jewish tradition. He weaves Judaism and social justice into all his work, both in the halls of government and in the streets. In his spare time, David organizes Jewish community members to advocate for race, class, and gender equity. He gets his spiritual rejuvenation from IKAR. He also enjoys dancing, backgammon, LA sports, and scenic overlooks.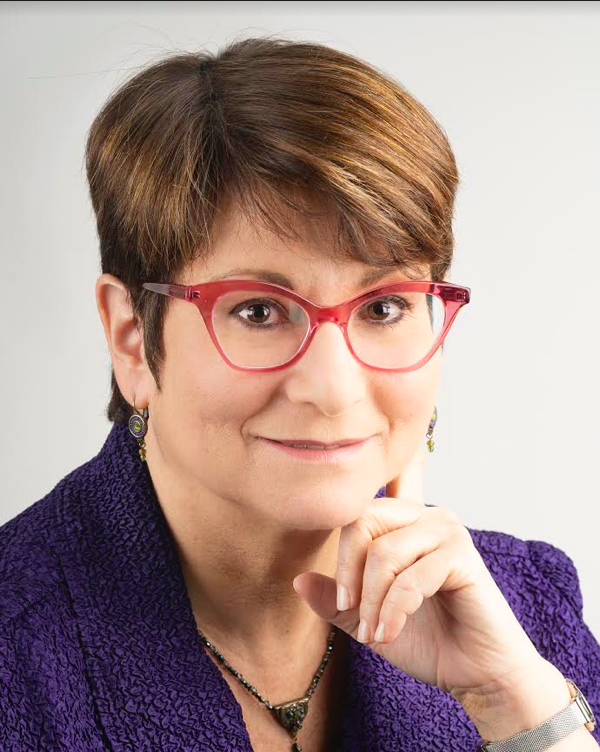 Stacy Burdett is a public policy strategist and lobbyist with nearly three decades of experience as a Jewish community advocate on civil and human rights issues. She has directed advocacy helping organizations manage complex constituencies in a volatile political environment.  She has managed coalitions and partnerships with an eye toward broadening the universe of stakeholders in Jewish community issues and helping make them a political winner on both sides of the aisle. 
As Vice President for Government Relations, Advocacy and Community Engagement for the Anti-Defamation League, Stacy testified before Congress and international organizations about countering hate crimes, antisemitism and discrimination as well as on coalition building strategies. She directed issue campaigns and advocacy training for activists around the country and designed coalition building training programs used in the US and abroad. Stacy represented ADL at the UN World Conference Against Racism in Durban, South Africa in September 2001 and has worked to ensure that anti-Semitism is on the agenda of forums such as the Organization for Security and Cooperation in Europe and the United Nations.  
During her tenure as the first Government and External Relations Director at the US Holocaust Memorial Museum, she piloted new initiatives to promote the relevance of Holocaust history to the roles and responsibilities of government officials and thought leaders. Stacy studied Middle Easter Studies at Barnard College and has lived and worked in Israel.  She lives in Silver Spring, Maryland with her husband and teenage son.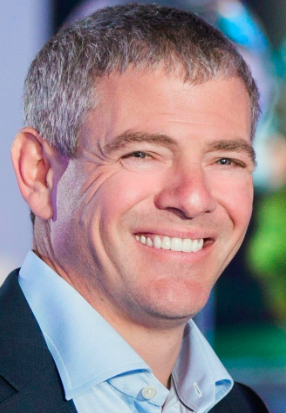 Jeremy Gans is the President and a founder of JDJ Capital Management Company, an investment firm that focuses on investing partner capital in private companies, real estate and alternative assets. Before starting JDJ Capital, Jeremy worked as a corporate attorney for seven years. 
Jeremy lives in Scarsdale, New York with his wife and three sons. Jeremy serves on the Boards of a number of community organizations and is a Type 1 Diabetic who has been involved with the Juvenile Diabetes Research Foundation for many years.
 Jeremy is from Rockville, Maryland and graduated from Cornell University, where he played tennis for four years. Jeremy received his Juris Doctorate from George Washington University.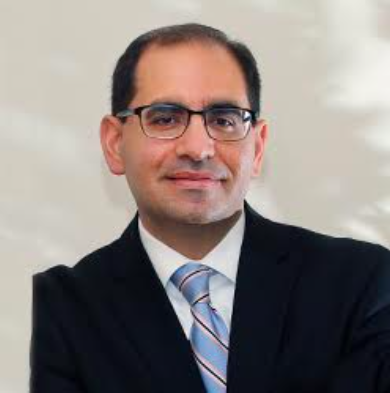 Ari J. Hoffman is a principal in Cohen and Wolf's Litigation, Securities and Common Interest Communities Groups. Resident in the firm's Bridgeport office, Ari practices in the areas of commercial and criminal litigation, securities law, and condominium law. He practices in both state and federal courts handling complex commercial litigation cases; business tort claims; intellectual property matters; securities fraud actions; various criminal matters; and condominium litigation. He regularly represents broker-dealers, investment advisors, broker-dealer agents, and customers before self-regulatory securities agencies. Ari has experience in the law of common interest communities, including reviewing and amending common interest community documents, and frequently provides governance advice to common interest community boards of directors.
Earlier in his career, Ari received a prestigious New Leaders of the Law Award. Sponsored by the Connecticut Law Tribune, the awards program honors Connecticut lawyers who demonstrate leadership, innovation, and dedication within their profession and communities. Ari is recognized by Connecticut Super Lawyers (2013-2019) for his work in the area of General Litigation.  He is admitted to practice in Connecticut, the U.S. District Court, District of Connecticut; the U.S. Tax Court; the U.S. Court of Appeals, Second Circuit; and the U.S. Supreme Court.
Ari was honored with the A.O. Samuels Young Leadership Award in 2009 by UJA-Federation of Eastern Fairfield County for his leadership efforts in the community. He won the Fairfield County 2012 "40Under40" competition, hosted by theFairfield County Business Journal, in recognition of his leadership qualities, ongoing personal and professional development, and outstanding accomplishments that have made an impact in the legal industry sector.  He has served as the president of Congregation Beth El in Fairfield, Connecticut, and has served on the Board of Directors of the Federation for Jewish Philanthropy and co-chair of its Allocations Committee.
Ari received his B.A., magna cum laude, in 1996, from Brandeis University and his J.D., in 2000, from Boston College Law School.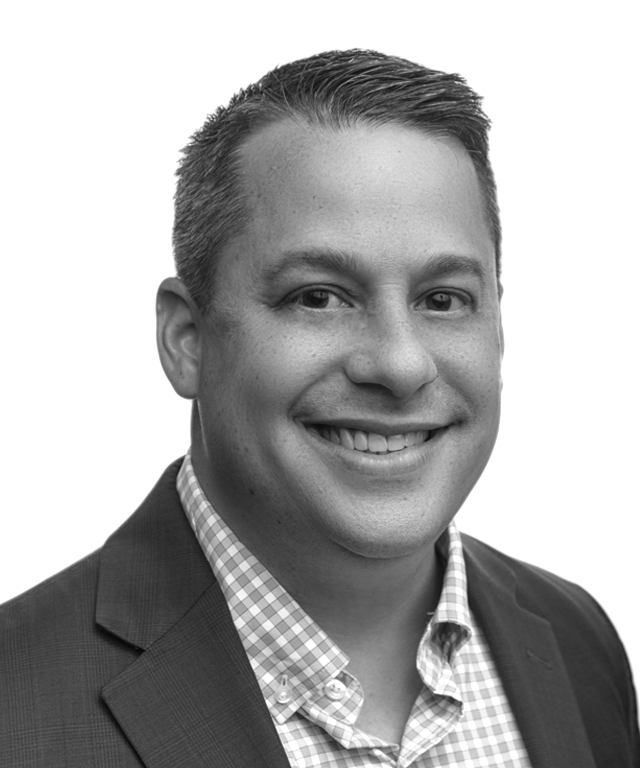 Mike Iger is a Vice President in The Glover Park Group's Government Affairs Division. He joined GPG after an extensive career on Capitol Hill as a Senior Aide in the U.S. House of Representatives, as well as experience in the private sector as a management consultant. Using his more than 15 years of legislative experience and understanding of business strategy, Mike serves clients across a broad range of industries. 
Prior to joining GPG, Mike served as the Chief of Staff for U.S. Representative Carolyn B. Maloney (D-NY), working with the Obama and Trump Administrations, House and Senate Leadership and the House Financial Services and Oversight and Government Reform Committees. Previously, Mike served as the Legislative Director and Deputy Chief of Staff to then-U.S. Representative Maurice D. Hinchey (D-NY), a senior member of the House Appropriations Committee. Mike has also worked as a consultant with the Boston-based firm Altman Vilandrie & Co., advising telecom, media and tech clients on business strategy and investment-related matters. 
Originally from New York, Mike graduated from Union College with a BA in Political Science and from MIT's Sloan School of Management with an MBA. He lives in Arlington, VA with his wife and two daughters.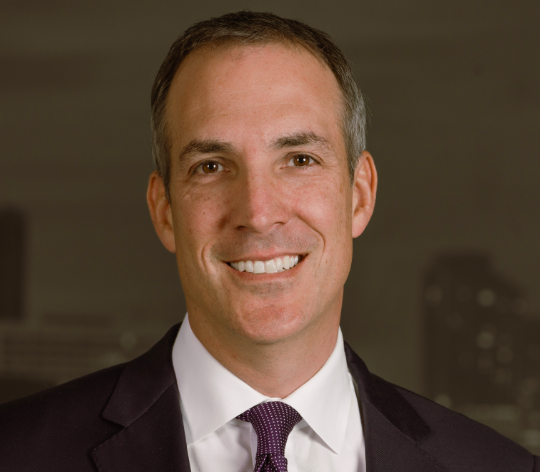 David Kramer, a former practicing attorney, uses his legal background to assist law firms of all sizes with insurance placement, policy structuring, and risk management. David is a frequent speaker at law firm industry conferences including various state bar associations, and several IP law firm associations.
Prior to entering the insurance industry over 15 years ago, David practiced law at prominent law firms in Washington D.C. and Detroit. David completed his undergraduate degree at the University of Michigan and his Juris Doctorate from George Washington University.
David serves on the board of several community organizations including the Jewish Federation of Metropolitan Detroit and Hebrew Free Loan of Metropolitan Detroit. He is a past recipient of several civic and professional honors, including Crain's 40 under 40, the Frank Wetsman Young Leadership Award from the Jewish Federation of Metropolitan Detroit, and the Young Advocate Award from Orchards Children's Services.
David is a bit of masochist and enjoys tormenting himself watching the Detroit Lions, playing bad golf and being abused on the basketball court by his two teenage sons. His wife stands back and observes all of this with much amusement!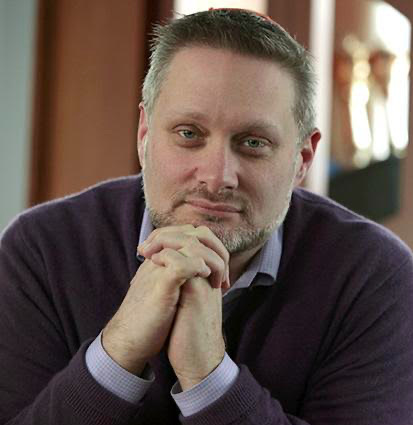 Michael Adam Latz is married to Michael Simon and they have two children. He is Lead Rabbi of Shir Tikvah Congregation in Minneapolis, MN and Co-Chair of the Board for T'ruah: The Rabbinic Call for Human Rights. His rabbinate and life's work focuses on Judaism as an animating progressive force in our moral, spiritual, and political lives.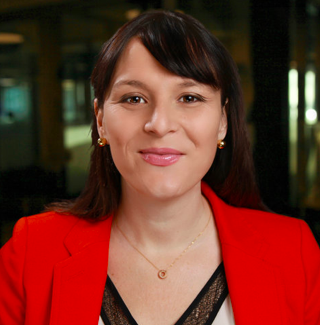 Serena Oberstein has an extensive background in philanthropy and public service. As an Executive Advisor with Star Insights, she creates infrastructure to cultivate positive social change. She has spent nearly two decades creating solutions on the local, state and federal level in the nonprofit and public sectors.
Serena served as president of the Los Angeles City Ethics Commission from 2014 to 2018. She helped lead an ethics commission that worked to provide greater transparency on campaign finance reform, elections and proactive accountability for those violating LA City Ethics Code.
As the Chief Operating Officer for Vision to Learn, a national nonprofit organization that provides free eye exams and free eyeglasses to students in need. Oberstein oversaw strategic growth and service delivery across 10 states and 75 school districts equipping thousands of children in high-need communities with glasses so they can lead more successful lives. She previously worked as the Southern California Regional Director of Bend the Arc: A Jewish Partnership for Justice, as well as the founding Southwest regional director of J Street, Serena successfully grew the organization throughout Southern California, Colorado, New Mexico, Arizona and Hawaii.
Serena served her community as a policy analyst and special assistant in the Los Angeles Mayor's Office where she helped shape policy. She also has experience working on campaigns for candidates running for federal, state and local office. Oberstein holds a Bachelor of Arts degree in political science from the University of California, San Diego and a Master in public administration degree from New York University Wagner School of Public Service.
She and her husband live in Northridge with their young daughters.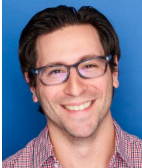 Brandon Pollak is the Head of Global Civic Engagement & Strategy at Bird. Throughout his career as an entrepreneur and political strategist, Brandon has always adopted a forward-thinking approach on global civic engagement. At Bird, Brandon fuses his builder mindset with his forward-thinking view regarding civic engagement to create initiatives and partnerships that will ultimately help cities evolve to become more people-centric than car-centric. Brandon has served as a strategic advisor to high growth startups, Fortune 500 companies, and business organizations on catalyzing innovation globally. Previously, Brandon was Co-Founder and Head of Global Affairs for 1776, a startup incubator and venture fund. He lead market strategy and public affairs to enable growth for startups transforming highly regulated sectors, and advised policymakers, including World Leaders, Members of Congress, Governors, Mayors, and Ministers on policies to grow the innovation economy. Prior to 1776, Brandon was a Policy Advisor at Bryan Cave, and served on Presidential, U.S. Senate, and Gubernatorial campaigns. Brandon is a Senior Advisor to the Global Entrepreneurship Network (GEN), serves on the Executive Board of Venture for America, and the Advisory Board of The Artists & Athletes Alliance.
Matt Ratner moved to Los Angeles and founded Tilted Windmill Productions after studying theater at Northwestern and spending several years working in politics and at the National Security Division at the Department of Justice. Matt has produced eight films under the Tilted Windmill banner, and all have premiered to critical acclaim at top-tier film festivals, winning multiple awards.  STANDING UP, FALLING DOWN, his directorial debut, starring Billy Crystal and Ben Schwartz, premiered at the 2019 Tribeca Film Festival.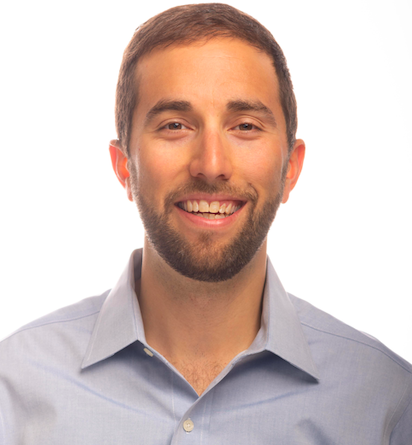 Adam Rosen is a partner at Trzaska Rosen Faller LLC in Cleveland, Ohio focusing on real estate and general counsel services for businesses. Prior to founding TRF Legal, Adam served 4 years as Economic Development Director at Detroit Shoreway CDO, helping to add dozens of businesses to the neighborhood. Adam is third generation born in Akron, Ohio and his family has lived in the region for more than 100 years. Adam did his undergrad at The Ohio State University and then worked at the Ohio House of Representatives for 2 years before moving back to Northeast Ohio to attend Cleveland State University, where Adam graduated with a JD/MPA from the Cleveland-Marshall College of Law and the Levin College of Urban Affairs in 2013.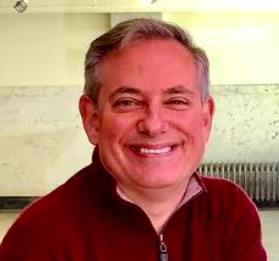 Joshua Rubenstein is a trial attorney and real estate professional who lives in his native New Orleans.  He is a member of the Executive Committee of the Jewish Federation of New Orleans and will be serving as Campaign Co-Chair in 2020 as well as the Israel & Overseas Chair. Joshua is a former president of Jewish Family Service of New Orleans and former member of the Jewish Endowment Foundation of Louisiana and Congregation Temple Sinai boards.
He was also a member of JFNA's National Young Leadership Cabinet and co-chaired the 2017 Cabinet Study Mission to India. Joshua has been on the United Israel Appeal board since 2016 and is currently the organization's treasurer and was a New Orleans Gambit Weekly "40 under 40" honoree in 2010, is a fellow of the Institute of Politics at Loyola University, & was a New Orleans CityBusiness "Leader in Law" in 2014 & 2015.
Robert J. Saferstein is an interdisciplinary creative and entrepreneur. He harnesses media, design, and ritual, to craft experiences that impact and strengthen community, and develop multi-platform solutions that drive social good.  
For six years, Robert led efforts at Sh'ma Journal — a platform founded in 1970 to engage with matters critical to contemporary Judaism — to augment its content and digital presence, reimagine its visual identity, and cultivate strategic partnerships that would both deepen the journal's impact, and broaden its reach. The culmination of these efforts was accomplished in 2015, when, as Market Development Director, Robert oversaw the journal's strategic transformation into Sh'ma Now hosted by the Forward.
A leader in the LGBTIQ+ Jewish world as an advocate for equity and equality, Robert was named to The Jewish Week's "36 Under 36," and is a multiple Natan Grant recipient for his series of experiential Shabbat dinners for Jewish LGBTIQ+ professionals, Friday Night Lights Events. In 2015, Robert founded Eighteen:22, a Schusterman Connection Point gathering in Salzburg, Austria, by convening a global network of over 70 Jewish LGBTIQ+ and ally visionaries working to advance positive change. In 2017, Robert partnered with JDC Entwine to develop and launch their first in a series of international experiences designed for LGBTIQ+ participants. 
 Hailing from Akron, Ohio, Robert proudly worked across Northern Summit County on the Ohio Together Campaign in 2016. A graduate of NYU's Tisch School of the Arts, Robert is also an accomplished artist in the worlds of photography, film, music, and theatre — both on and off-Broadway.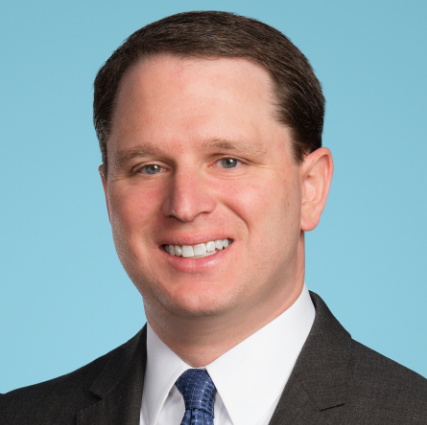 Craig Saperstein, a former staff member to two Democratic U.S. senators from his home state of North Carolina, is a Partner at the Pillsbury Winthrop Shaw Pittman LLP law firm.  He assists clients in developing and implementing government relations strategies at all level of government and provides legal counsel to entities in highly regulated industries.  Craig lobbies on behalf of corporate, nonprofit, foreign sovereign, and public sector clients in Congress, the Executive Branch, and state and local governments. He represents clients on a variety of policy issues, including financial services, cybersecurity, international trade, veterans, energy, economic development, transportation, and health care matters. Craig is a native of Greensboro, NC and resides in Chevy Chase, MD with his wife and two children.  
Andrew Shapiro is a Founder and Managing Director of Beacon Global Strategies LLC. Mr. Shapiro has been a national security leader for over twenty years, with experience at the Department of State, Congress, and in the Department of Justice. Mr. Shapiro has overseen major U.S. policy decisions and served as an advisor to senior officials on U.S. foreign policy and national security matters. 
Mr. Shapiro is regarded as an expert in U.S. foreign policy, the Middle East, international defense cooperation, and foreign military sales and export controls.
From 2009-2013, Mr. Shapiro served as the Assistant Secretary of State for Political-Military Affairs where he revitalized and deepened political-military partnerships at home and abroad, and promoted record setting foreign military sales creating thousands of jobs in the United States while contributing to the security of key U.S. partners. As the longest serving Senate-confirmed Assistant Secretary for the Bureau of Political-Military Affairs, Mr. Shapiro managed our security relationships with partners in the Middle East, identifying opportunities for improved relations with some partners while reducing risks when they arose. He deepened U.S. political-military talks with India and Brazil and made key contributions to the U.S. pivot to Asia by leading an increase in military sales and transfers to U.S. partners including Taiwan, Japan, and Indonesia.
Before being confirmed as Assistant Secretary, Mr. Shapiro served as a Senior Advisor to Secretary of State Hillary Rodham Clinton. Prior to joining the State Department with the Secretary, he served from 2001-2009 as Senator Clinton's Senior Defense and Foreign Policy Advisor.
He also served as a member of the Obama-Biden Department of Defense Agency Review Transition Team before shifting to Secretary of State Clinton's confirmation and transition team once she was officially named. During the 2000 Presidential Election Campaign, Mr. Shapiro served on the Gore-Lieberman campaign as the Briefing Book Director for Vice Presidential Candidate Joseph I. Lieberman. 
He received a B.A. cum laude with honors distinction in Diplomatic History from the University of Pennsylvania and a joint law/master's in international affairs degree from Columbia University where he was a Harlan Fiske Stone Scholar.
Mr. Shapiro is the recipient of the Department of State's Distinguished Honor Award, Gold Star Wives of America Appreciation Award, and the National Guard Association's Patrick Henry Award. He is a member of the Council on Foreign Relations and the International Institute of Strategic Studies.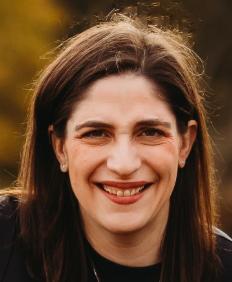 Gabrielle Sherb is the Vice President of Development for The Leadership Conference on Civil and Human Rights/The Leadership Conference Education Fund, the nation's largest coalition of civil and human rights organizations. Prior The Leadership Conference, Gabrielle served as a fundraising and development leader at the Anti-Defamation League (ADL), in both New York and Washington, DC.  Gabrielle received her Masters of Public Administration in Nonprofit Administration from the Baruch College Marxe School of Public Affairs in 2012 and is a graduate of Binghamton University. She is a Co-Chair of Binghatmon University's Harpur College Advocacy Council and a member of the Association of Fundraising Professionals (AFP). Residents of Northwest DC, Gabrielle and her husband, Cory, are members of Adas Israel Congregation in Washington, where their young son, Bradley, attends the Gan HaYeled Nursery School. 
Rachel Shiffrin is a democrat and activist by birth and later by choice. She block walked for her first campaign at age 7. She is a Las Vegas denizen by marriage – and now by choice – and is thrilled to live and work in an exciting purple state. Second to mothering her new daughter Aria, her most meaningful role is serving as a Court Appointed Special Advocate for children in the foster care system. She investigates cases from the time children are first removed until permanency is achieved, often over the course of years, and makes recommendations to the judge as to what is in each child's best interest. In addition to her own cases, she also oversees and advises newer CASAs, helping them navigate the complicated child welfare system. Rachel is also involved in her local food bank, Three Square, as a member of the Giving Society. This year, she is working with a team of other volunteers to distribute food at "mobile pantries" around the city. Rachel loves red velvet cupcakes, tennis, and is currently on a quest to complete every existing escape room, including more free solos than she would like to admit.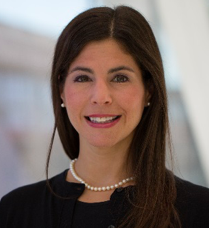 Elise Shutzer is the Project Director and senior member of the Field Operations team at Pew Charitable Trust.  In this capacity, she builds, manages and directs the Pew Environment field presence across the United States and the European Union. 
Prior to joining Pew, Elise cultivated areas of expertise in public affairs, grassroots, and political campaigns, as well as corporate affairs. She spent a decade developing and implementing strategies for national grassroots, grasstops and coalition-building campaigns as a principal at the Dewey Square Group, a preeminent full service public affairs, advocacy, and communications firm specializing in the development and support of issue advocacy through on-the-ground, digital, grassroots, multicultural outreach, and social innovation.  Ms. Shutzer also has an extensive political campaign background, most recently overseeing the Get-Out-The-Vote effort for President Obama's 2012 re-election campaign in Nevada.
Ms. Shutzer also worked in the Corporate Affairs division of Citizens Bank, where she executed programs in the fields of government relations, charitable giving and corporate communications.  She was also the recipient of a prestigious Rotary International Ambassadorial Fellowship to Madrid, Spain where she studied International Politics and Conflict Resolution. 
Additionally, Ms. Shutzer leads the Women's Leadership Council of the United Way of the National Capital Area and served on its Board of Directors for six years.  Elise is a native of Swampscott, MA, and graduated with honors from the University of Pennsylvania with a double major in Diplomatic History and International Political Science.
Doug Simon is one of three principals of Tactix Real Estate Advisors, the largest commercial brokerage company in the Greater Philadelphia Area devoted exclusively to tenant representation. After stepping away in 2001 from the active practice of law as a real estate associate in one of Philadelphia's premier law firms, Doug has spent his entire career representing tenants and owner-occupiers in commercial real estate transactions. Doug also currently serves as Co-Chair of Exis Global, an international affiliation of independent tenant representatives, comprised of twenty-five offices and providing real estate services throughout North America, South America, Europe and Asia. 
Doug brings to every transaction a wealth of leasing experience as well as legal training and analysis from his years of legal practice. As a result of his unique skill sets, expertise, and zealous representation of his clients, Doug has consistently been recognized as one of the top tenant brokers in the region. During his almost two decades of work advocating for tenants, Doug has represented some of the region's top law firms and related groups, including multiple leases for Fox Rothschild, Post & Schell and White and Williams. Doug also serves on the Boards of the Anti-Defamation League and Philadelphia VIP and has served as a real estate consultant for Community Legal Services, Philadelphia Legal Assistance, Inc., Support Center for Child Advocates, and many of the other related non-profit groups in the region providing legal services. 
Prior to rejoining Tactix in 2016, Doug spent five years as an Executive Managing Director at one of the nation's largest, full service brokerage firms where he spearheaded their tenant representation practice and was responsible for presenting the tenant representation portion of their annual state of the market report. While with the full-service firm, Doug experienced firsthand the challenges that arise when a brokerage firm represents both landlords and tenants in the same market. While he obtained valuable insights into the landlord side of the business, he determined that, to effectively advocate for tenants and eliminate conflicts of interest, he needed to once again be aligned with a firm whose sole focus in the market was driving down rents. Once that decision was made, Doug's return to Tactix was inevitable. 
Doug lives in Center City with his wife, Jessica, and his two children, Jordan and Cooper.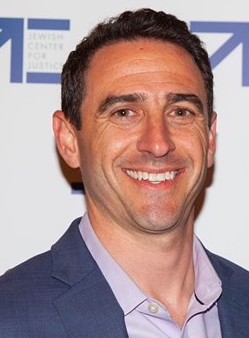 Rabbi Joel Thal Simonds is the founding executive director of the Jewish Center for Justice, where he envisioned the need for a Jewish justice organization to reach the unaffiliated and advocate for progressive values at the local, state and national level on behalf of the wider Jewish community. Previously, he was the West Coast Legislative Director for the Religious Action Center of Reform Judaism and served as a Rabbi at University Synagogue in Los Angeles.
Rabbi Simonds also serves as Rabbi of the Synagogue for the Hebrew Union College-Jewish Institute of Religion in Los Angeles, Ca.  He is a former board member of Repair the World and the St. Joseph Center. Rabbi Simonds is married to attorney Ariella Thal Simonds and they are the proud parents of two children.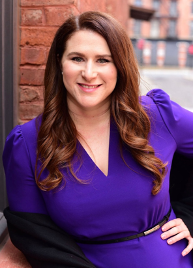 Joya Sonnenfeldt is a public interest attorney who has spent most of her career working to promote public health and protect the environment, primarily at the Natural Resources Defense Council.
As Williams Colleges' first Environmental Policy major, Joya returned to Williams in January of 2020 to teach a course on drinking water issues and advocacy. While completing her J.D. and Masters in Environmental Management at Yale University, Joya worked with the Veterans Legal Services Clinic advocating for veterans suffering from PTSD, military sexual assault, and in-service chemical exposure. She also co-led Yale's Environmental Law Association, co-founded and led the Mental Health Alliance, and was founding member of the Environmental Justice Clinic. Joya has also interned for the New York State Attorney General's Environmental Protection Bureau, the Civil Division of the United States Attorney's Office for the Southern District of New York, and for the Honorable Jesse Furman in the Southern District of New York. More recently, Joya clerked for the Honorable Patty Shwartz on the United States Court of Appeals for the Third Circuit. She will begin clerking later this year for the Honorable Nelson Román in the Southern District of New York.
Joya is based in New York where she works with her family office and real estate business and is an active philanthropist focusing on public health, climate change, education, voter protection, and economic opportunity.
Meital Waibsnaider is a Senior Counsel at Kennedy Berg LLP, a commercial litigation boutique based in Manhattan.  She has represented clients in complex commercial litigation matters in state and federal courts, mediations, and international and domestic arbitrations.
Waibsnaider is outside General Counsel to Gibney Dance, Inc. and advises several other not-for-profit cultural organizations on issues related to real estate, employment, not-for-profit governance, the structuring of new initiatives, and company policies.