Article
Update on the Jewish Vote
March 2, 2020
A new poll conducted by the non-partisan Jewish Electorate Institute (JEI) demonstrates that Jewish voters will reject Donald Trump in November by more than a 2:1 margin, regardless of who wins the Democratic nomination. The poll also confirmed that an overwhelming majority of Jewish voters identify with the Democratic Party and are voting largely on domestic policy issues. So, what does this mean in terms of the Jewish vote in 2020?
We invite you to join us TOMORROW, March 3 at 3:30pm ET, for a conference call with the pollster who conducted this survey to explain the poll results and answer questions. Sign up for the call by clicking the button or image below.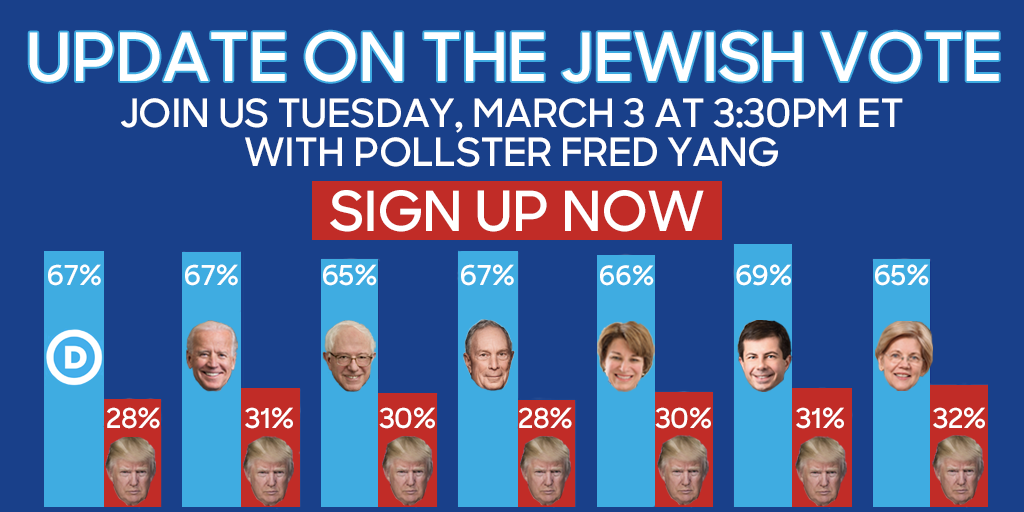 We look forward to you joining us – please send your questions to [email protected], along with your name and location, and it may get answered during the call.