Article
The Danger of Trump's America
April 17, 2020
As we ended Passover with a celebratory resumption of eating chametz, we are yearning to resume normalcy in every aspect of our lives. These have been a very difficult few weeks, made even more difficult knowing that as long as Donald Trump is President of the United States, our country will never be fully normal. His efforts to "make America great again" have brought out the worst of America and emboldened those driven by ignorance and hate.
President Trump's failure of leadership amid this pandemic has had a devastating impact on millions of Americans and cost American lives. It has also renewed forces of hatred targeting the Jewish community, as demonstrated earlier this week at a protest in Lansing, Michigan which included swastikas, Confederate flags, automatic weapons, and Trump flags.
Keep reading for our take on recent events, as well as an opportunity to hear directly from Michigan Congresswoman Haley Stevens and an emergency room doctor in Detroit about what's happening on the frontlines of the battle against COVID-19. Our next call in JDCA's Democrats Leading in Crisis call series will take place on Tuesday, April 21 at 4:30pm ET.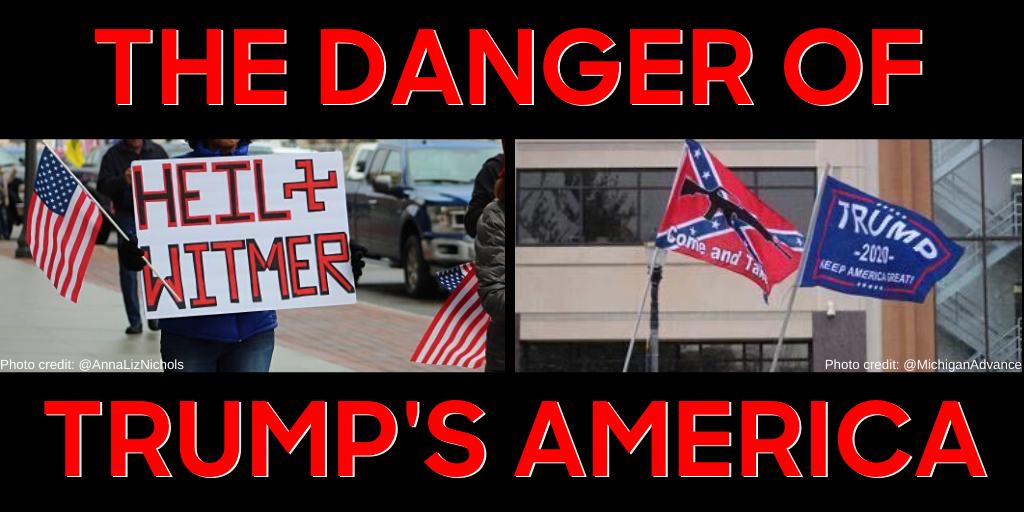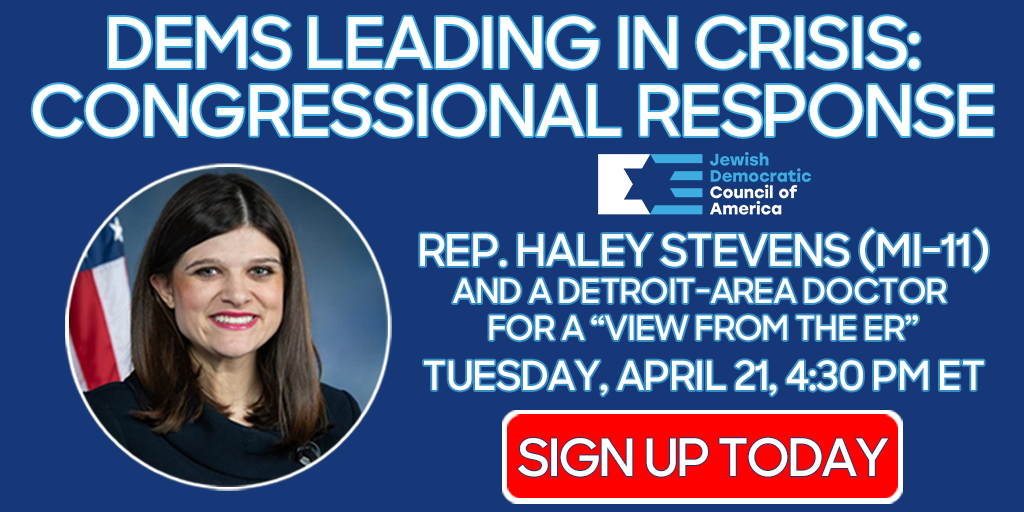 We were horrified to see the confluence of forces of hatred and ignorance earlier this week in Michigan. What started as a protest against Governor Whitmer's stay-at-home orders – organized by a group funded by the DeVos family – turned into a demonstration of right-wing extremism, which included Nazi symbols, Confederate flags, and automatic weapons, all displayed alongside Trump signs. The protesters compared Governor Whitmer to Hitler, blocked access to a hospital, and demonstrated a complete disregard of social-distancing and other responsible efforts to save lives.
This vile display of hatred has no place in America, and unconscionably, it's fueling President Trump's re-election bid. This is Donald Trump's America – an America where hatred trumps love, fiction trumps fact, recklessness and ignorance trump science and reason, and bigotry is weaponized as a political tactic. This is not – nor does it have to be – our America. We have a responsibility to defend our democracy and values, and that's precisely what we're doing in this election.
Together, we can win and return our country to the values we cherish as Jewish Americans by ensuring that Vice President Joe Biden defeats Donald Trump, winning back the Senate, and maintaining our Democratic control of the house. Join us on May 17 for JDCA's first national Day of Action to join our grassroots organizing efforts to ensure change in November.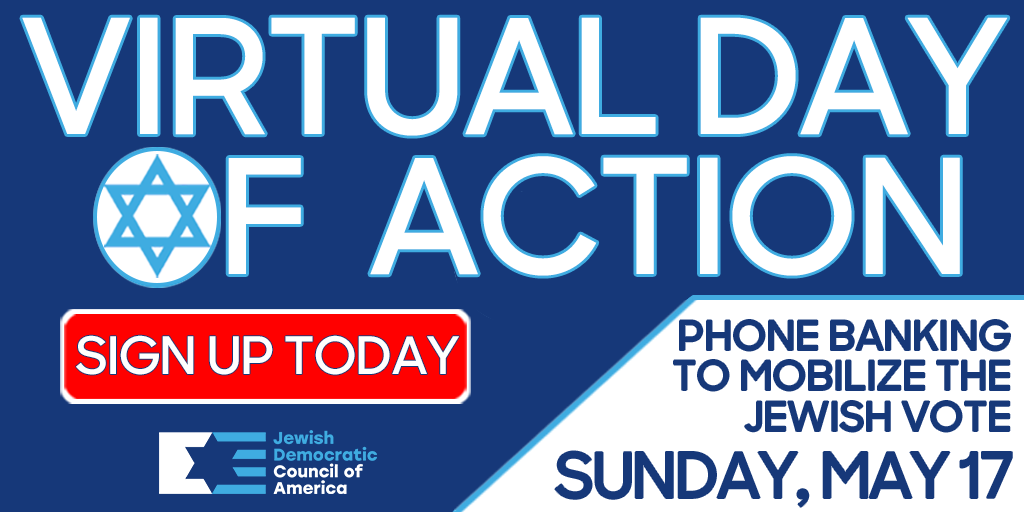 You can read about JDCA's views on the election, the Jewish vote, and the horrific protest in Michigan in today's Jerusalem Post and Times of Israel, and we hope you'll join us on Tuesday at 4:30pm ET for our seventh Democrats Leading in Crisis call with Congresswoman Stevens.
Please also join JDCA on Monday evening, April 20, at 7:00pm ET when we co-host and moderate an election forum with the three Democratic candidates running for one of the Georgia Senate seats. Stay tuned for more candidate forums and other opportunities hosted by JDCA, including a new call series with JDCA-endorsed candidates.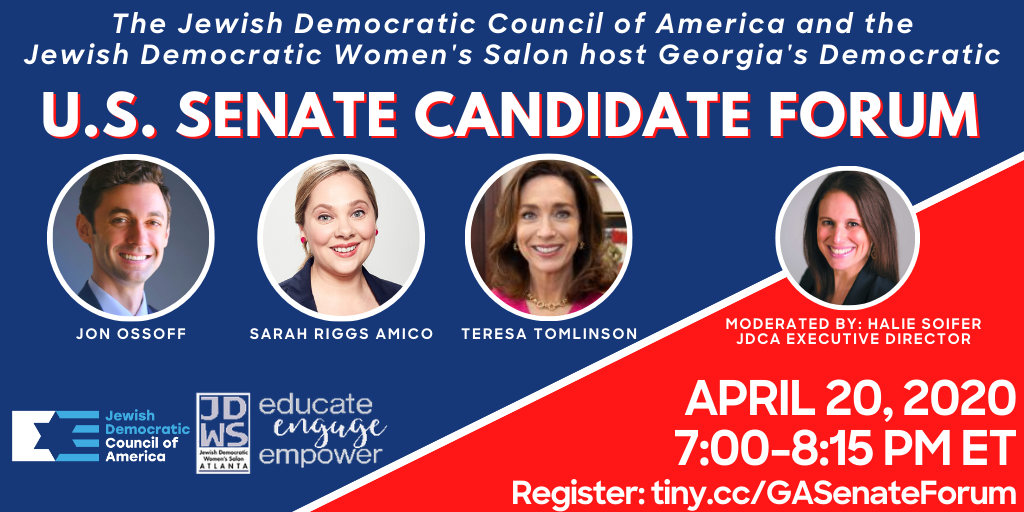 We hope you and your loved ones are healthy and safe, and that you'll help in our efforts to ensure a better and brighter future for all Americans.
Shabbat Shalom,
Ron Klein
Chair, Jewish Democratic Council of America
Halie Soifer
Executive Director, Jewish Democratic Council of America