Article
The Battle for our Democracy
March 5, 2021
Our democracy is being tested. This week, the House of Representatives canceled votes due to a threat related to the dangerous QAnon conspiracy theory. Widespread Republican voter suppression efforts through legislation in 43 states continued, and Senate Republicans obstructed passage of important bills protecting our democracy, providing COVID relief to Americans in need, and addressing police reform and systemic racism. The GOP has chosen Trumpism and extremism over truth, decency, and the right to vote. We must win this battle for democracy, and we are providing ways for you to take action. Keep reading to learn how to get involved.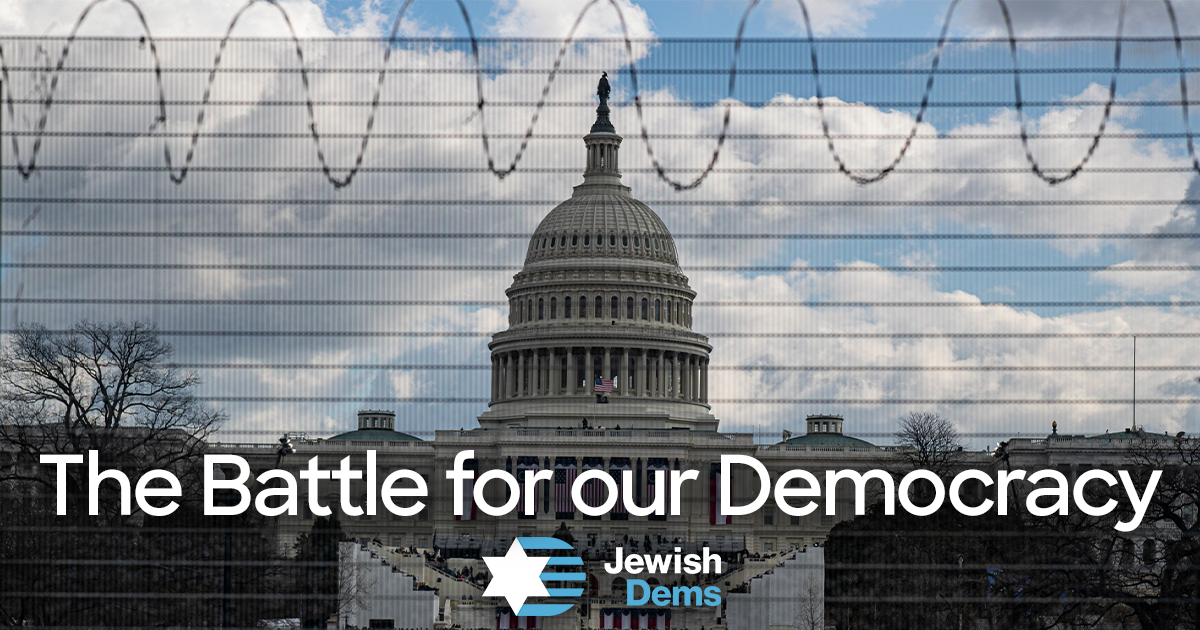 Jewish Dems are defending democracy by taking action and providing opportunities for you to engage in advocacy and the political process. Yesterday, hundreds joined us as JDCA's Ohio Chapter hosted the first congressional candidate forum of the OH-11 Democratic Primary. Candidates know that JDCA is the political address of Jewish Dems and that our forums are the best way to reach Jewish voters. Yesterday's forum marked the first time that all of the candidates made their case on a shared virtual-stage, and they chose JDCA. This is the most recent example of the critical role JDCA plays in convening forums and events that bring our movement to the candidates and the candidates to our movement.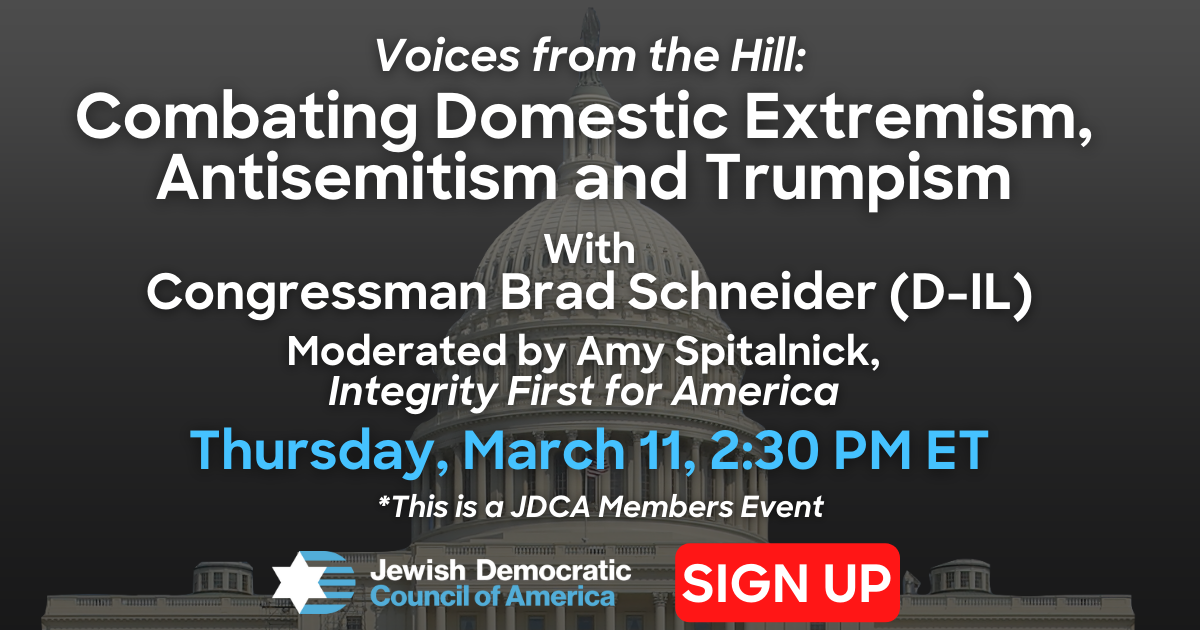 Thank you for your continued support and partnership. If you aren't already a member, we encourage you to 
become a member today
. We look forward to seeing you 
next Thursday
 and continuing to fight for our Jewish and Democratic values.
Hon. Ron Klein
Board Chair, Jewish Democratic Council of America
Halie Soifer
Chief Executive Officer, Jewish Democratic Council of America