Article
Republicans Can't Handle the Truth
July 23, 2021
The lies, misinformation and conspiracy theories emanating from the Republican Party have reached new heights, and it's threatening our democracy and lives. As the COVID-19 spreads, conservative media has become an echo-chamber for anti-vaccine rhetoric. It's not just media outlets like Fox News – Republican members of Congress are actively spreading misinformation and urging Americans to not get vaccinated. COVID cases are on the rise.
Republican lies also endanger our democracy. Republicans spent this week attempting to block efforts to learn the truth about the January 6 insurrection. Republican Leader Kevin McCarthy chose Trump sycophants and conspiracy theorists to sit on the House commission to investigate the insurrection. Jewish Dems support Speaker Pelosi's decision to reject them because they are unfit to serve. We cannot allow Republicans to rewrite history, absolve themselves from blame, and embolden conspiracy theories about January 6.
Americans deserve leaders who have an allegiance to the truth, and not blind loyalty to Donald Trump and Republican lies. Between Trump's Big Lie about the election, vaccine misinformation, and the emboldening of QAnon supporters and other right-wing extremists, the spread of conspiracy theories is damaging our country and threatening our lives. We must hold those who attacked our democracy accountable, and we must do everything we can to get America vaccinated and defeat the pandemic. We're supporting those candidates and elected officials defending democracy, our values, and the truth. Join us by taking action.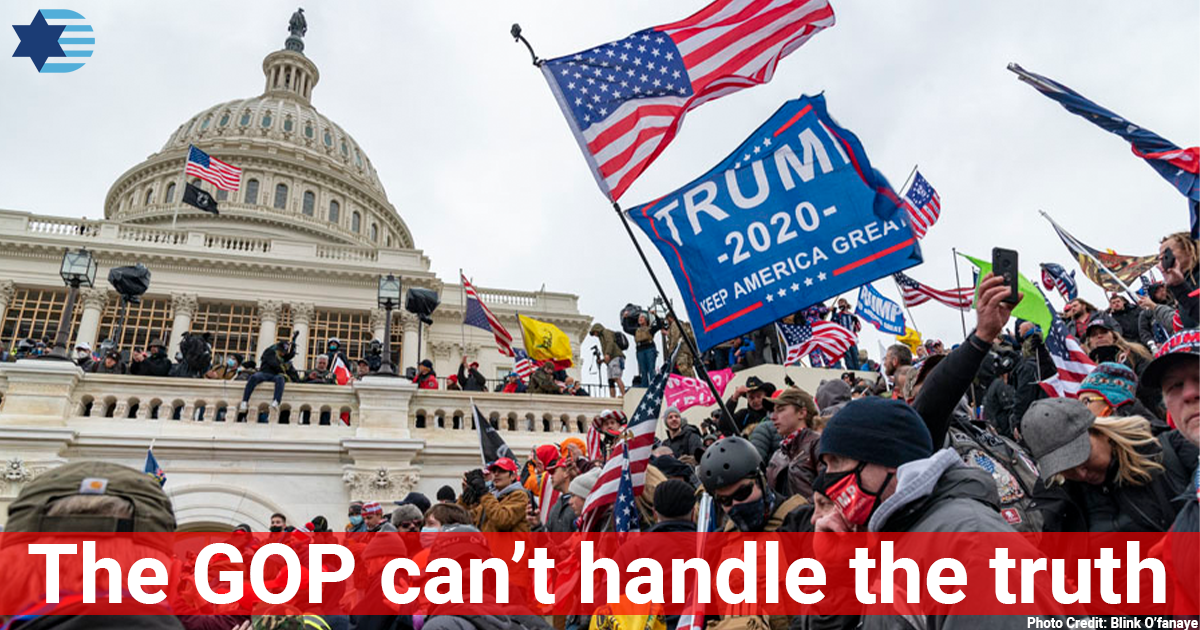 Join us on Thursday, August 5 at 2 P.M. ET / 11 A.M. PT for an in-depth conversation on economic justice. We will be joined by Joe Sanberg, Co-founder of Aspiration, Economist Pia Malaney, and Rabbi Joel Simonds, Executive Director of the Jewish Center for Justice and JDCA NextGen Council member. We will discuss how Democrats are leading on this issue and what actions we can take to be part of the solution. Click below to sign up.
Don't forget to check out the new buttons, stickers, hats, shirts and more in JDCA's store! All proceeds go towards our work advocating for our Jewish and Democratic values.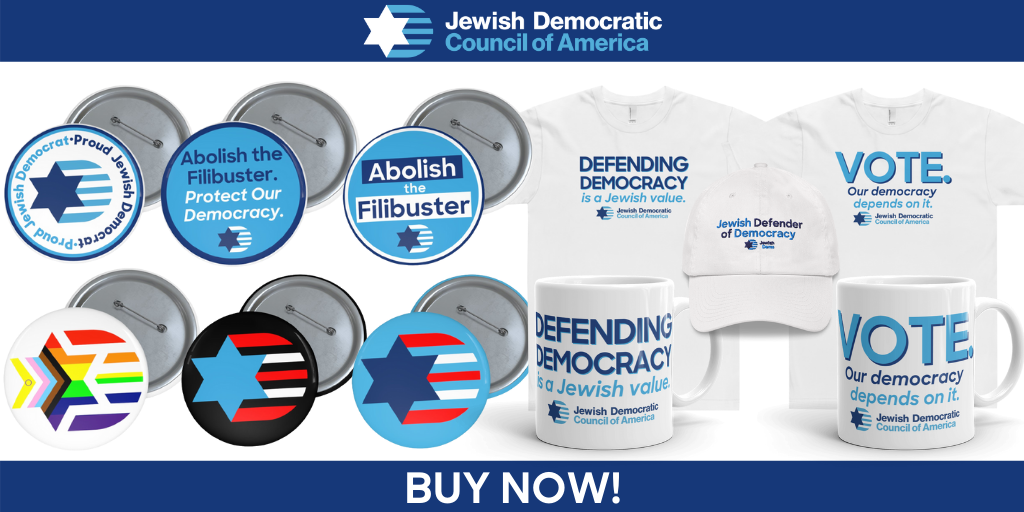 We are grateful for your partnership.
Shabbat Shalom,
Hon. Ron Klein
JDCA Board Chair
Halie Soifer
JDCA CEO