Article
Pursuing Justice & Defending Voting Rights 
February 26, 2021
Jewish Dems are speaking out and taking action. As President Biden's nominees face their hearings in the Senate, we have been vocal in our support of the president's appointments. President Biden is assembling a diverse team of incredibly competent, committed and qualified professionals whom JDCA is proud to support, and we fully reject the racism and misogyny on display from Senate Republicans. Read our full rejection of Republican racism and misogyny here, and sign-up for our next candidate forum with Democrats running for Congress in Ohio's 11th Congressional District.
Earlier today, hundreds of Jewish Democrats joined us to hear leading voting rights attorney
Marc Elias
discuss the fight against voter suppression and what we must do to preserve the most critical element of our democracy – the right to vote. Marc laid out how the Republican Party is methodically attacking voting rights throughout the country, and why Americans need to take action. As Marc
said
,
"the fact that we are about to be hit with a tidal wave of voter suppression legislation by Republican legislatures throughout the country is the most under reported story right now."
Marc answered questions from the audience and presented Jewish Dems with the tools we need to combat the GOP's extensive voter suppression campaign. To watch and share the full conversation, click
here
or below.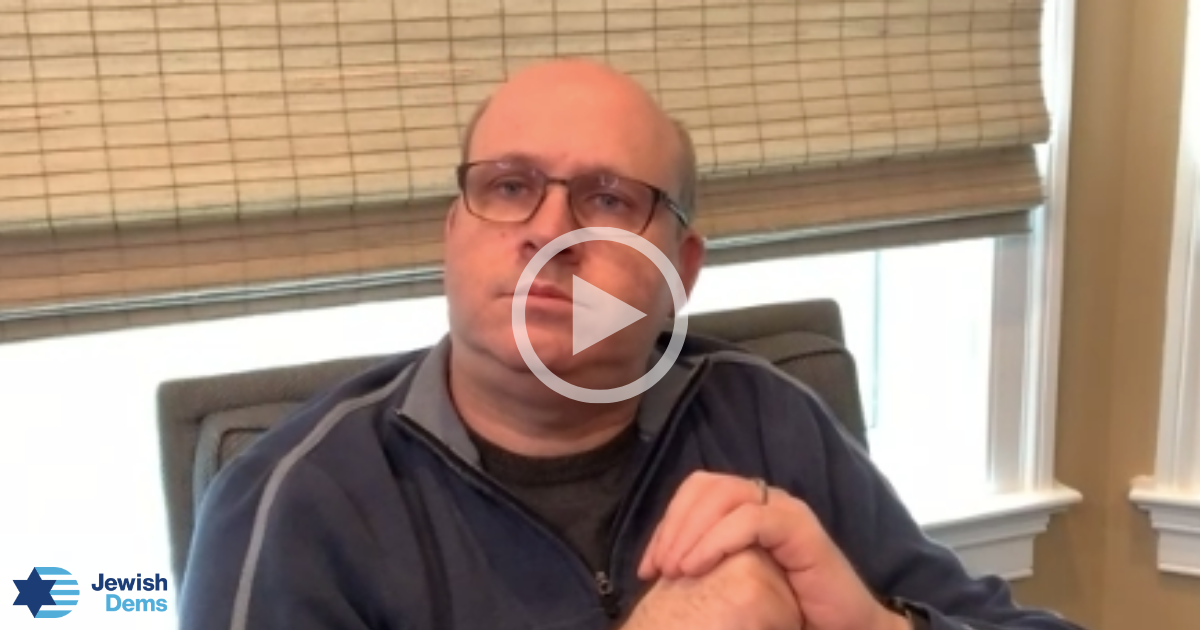 SIGN UP
:
Join us next
Thursday, March 4, at 11:30 AM ET
as JDCA's Ohio Chapter hosts a
Candidate Forum for the OH-11 Democratic Primary
. Congresswoman Marcia Fudge, who currently holds the seat, has been nominated by President Biden to serve as Secretary of the Department of Housing and Urban Development.
JDCA is partnering with Bend the Arc to host seven candidates running in the OH-11 Democratic Primary to discuss the issues Jewish voters care about the most.
Click the image below to sign up for the forum and join next Thursday.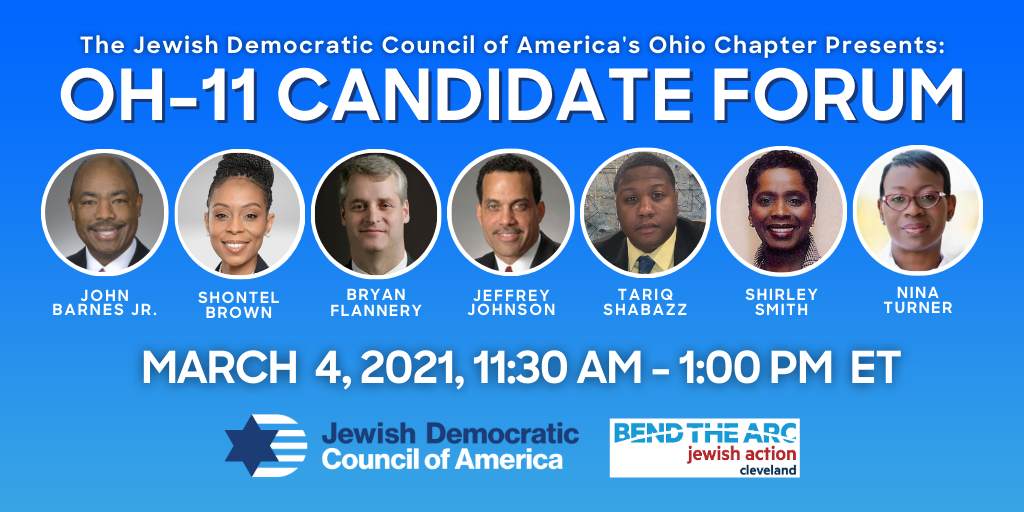 Shabbat Shalom
Ron Klein, JDCA Board Chair
Halie Soifer, JDCA CEO