Article
Purim Tale or Trump's Antics?
March 9, 2020
As we prepare to celebrate Purim, we considered writing our own parody to send you today. But between the alarm and concern surrounding coronavirus and the complete lack of leadership in the White House, nothing we came up with felt appropriate for today.
Instead, we're sharing a recent image of the president feigning patriotism – while joking about his commitment to our country – as a reminder that we can and must do better than our current president. Americans deserve and need real leadership in the White House, especially in times of crisis, and we look forward to working with you to ensure we elect Democrats who share our values in 2020.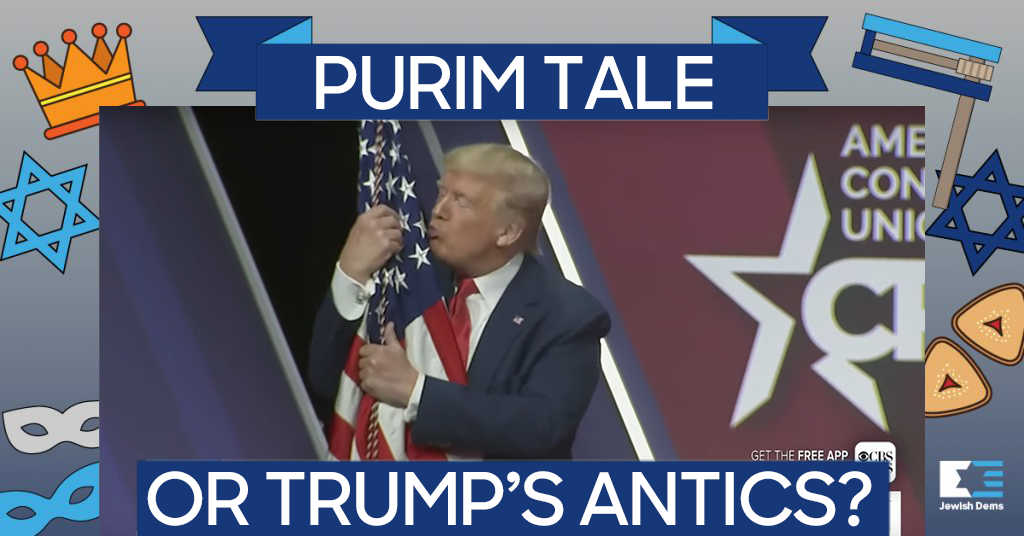 If Trump's rhetoric was as funny as it is untrue and offensive, it might be appropriate for a Purim spiel. But since it's not, we're using this opportunity to let you know how to get involved with our efforts to ensure we bring about political change in 2020.
In case you missed it, be sure to read the newsletter we sent on Friday, with our latest House and Senate endorsements, as well as the steps we're taking to ensure Democrats win back the White House and Senate, and maintain control of the House in November. And please send it to at least one person you think should join our growing movement!
The arrival of Purim means Passover is only a month away. In advance of Passover, we're selling decorative Seder plates highlighting our advocacy agenda. Please consider supporting JDCA and pre-ordering yours now – it's buy three, get one free! Click on the image below and order yours today.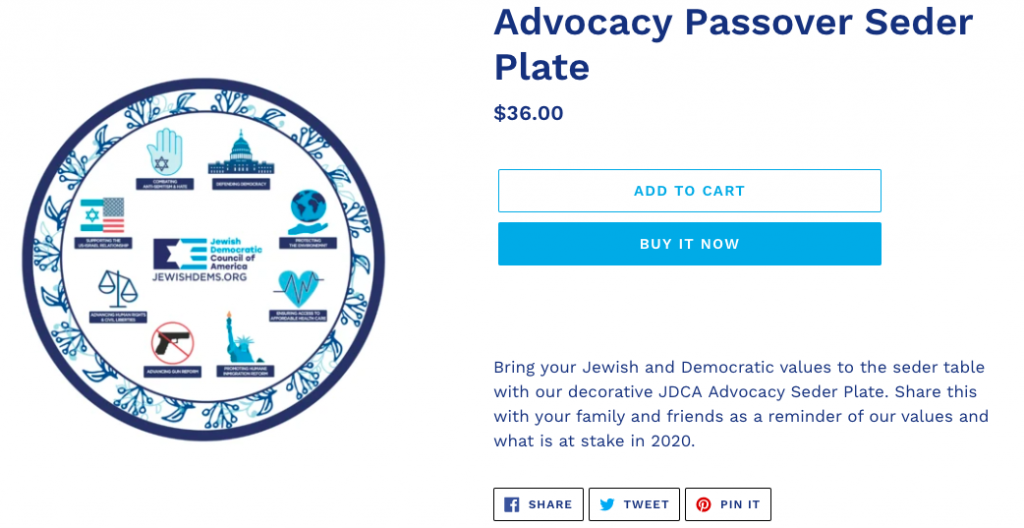 Wishing you a healthy and happy Purim,
Ron Klein
Chair, Jewish Democratic Council of America
Halie Soifer
Executive Director, Jewish Democratic Council of America