As the presidential primary field narrows, we are not losing sight of the critical importance of maintaining control of the House and winning back the Senate. We know that so much is at stake in November, and – despite what Donald Trump may think – the direction of our country will not be determined solely by the president.
Control of the Senate and House are critical to determining which legislation is passed, government spending, oversight of the executive branch, and confirmation of judges. The Jewish Democratic Council of America (JDCA) is working to ensure both chambers of Congress are run by Democrats who share our values.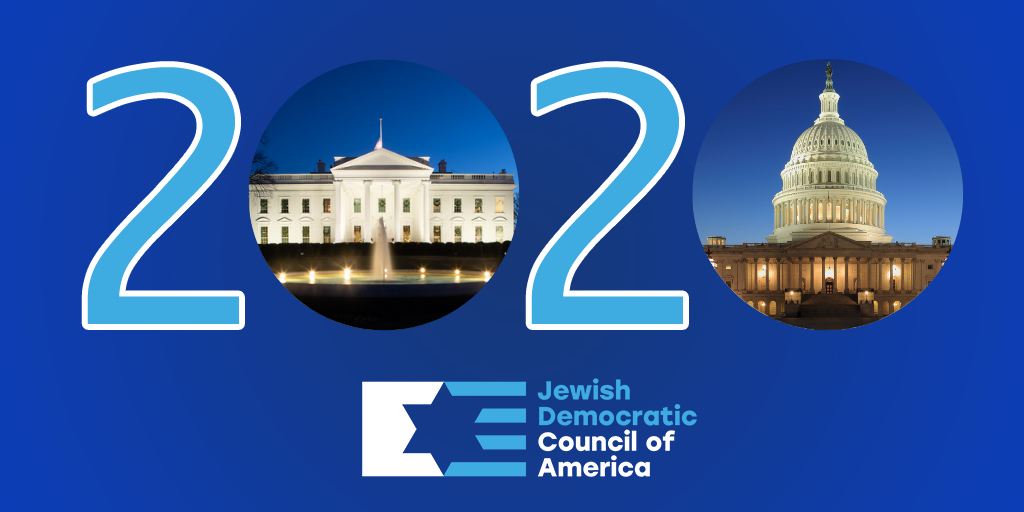 That is why we just announced JDCA's second round of 2020 endorsements, including 14 Senate races and six House races. This brings the total number of 2020 JDCA endorsees to 45, including Democratic Senate incumbents, strong Democratic Senate challengers and numerous House candidates, including those who flipped seats in 2018. Read more about our endorsements by clicking on the image below.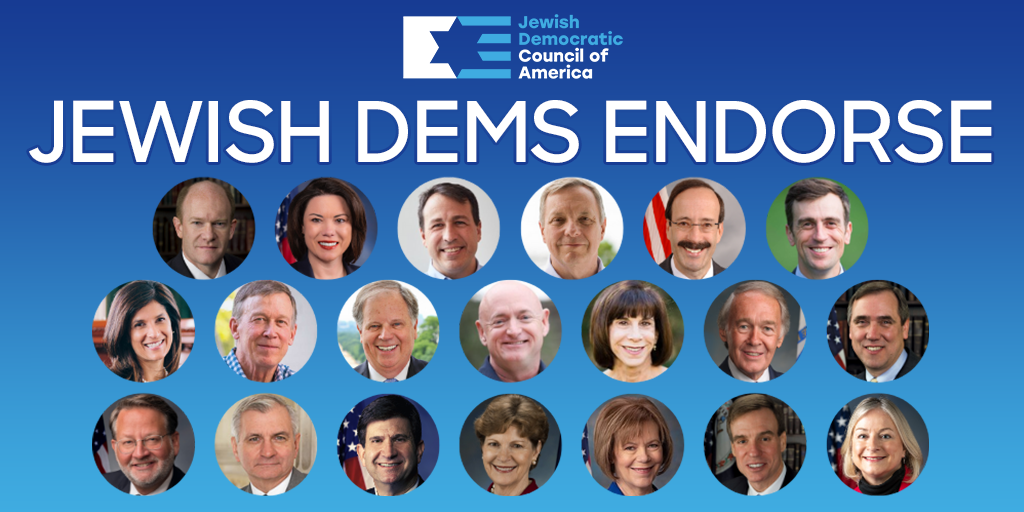 As we approach November, JDCA will continue to expand our endorsement list, as well as our broader efforts to impact the outcome of this critically important election. JDCA is mobilizing Jewish voters through state chapters, including on college campuses, leveraging the influence and expertise of our Board of Directors, Next Generation Leadership Council, and campus fellows. We are laying the groundwork for political change in 2020 that reflects our values, and we'd like you to join us. Sign-up below to get involved and join our growing movement.
Importantly, our work is aligned with the interests and political priorities of the vast majority of Jewish voters. This was confirmed this past week when the non-partisan Jewish Electorate Institute (JEI) released a poll indicating that Jewish voters are overwhelmingly pro-Israel Democrats voting largely on domestic policy issues. In addition, we learned that Jews will support the Democratic nominee by more than a 2:1 margin over Donald Trump. In case you missed it, the audio of our call with the pollster who conducted this survey can be found below.
Our country is at a pivotal moment Passover is just around the corner, we're selling JDCA decorative Seder plates highlighting our advocacy agenda and what's at stake in this election. Please consider supporting JDCA and pre-ordering yours now – it's buy three, get one free! Simply click on the image below, and order yours today.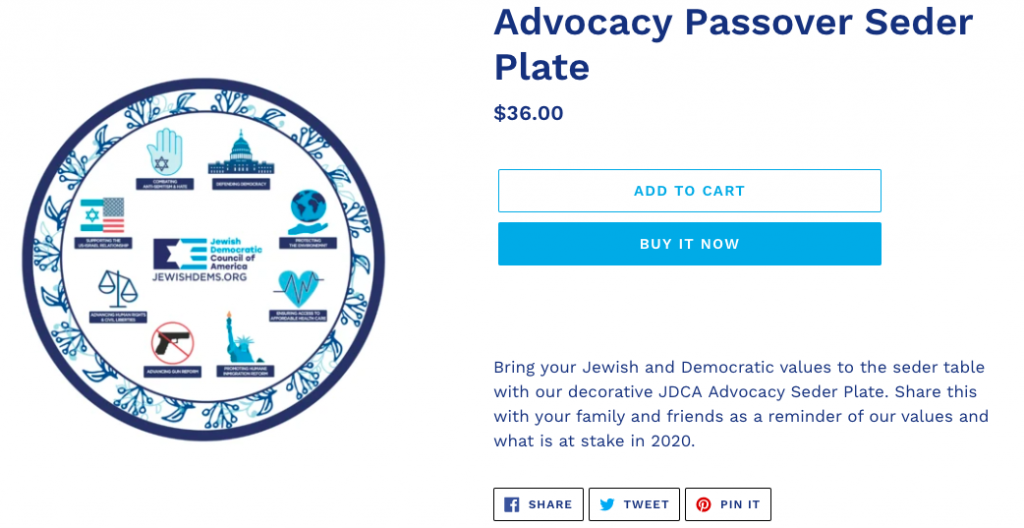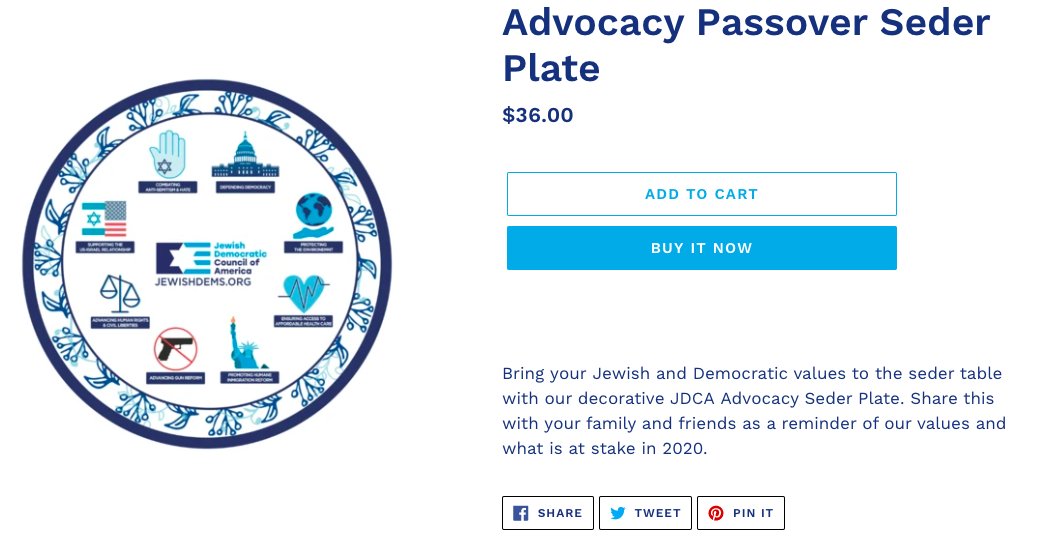 We will do all we can to preserve the Democratic House majority and elect a Democratic president and a Democratic Senate. Get involved with our efforts today involved by taking action to ensure we win this critically important election:
Our mission has never been more critical. With your help, we can continue to expand our work and ensure we're successful. We are incredibly grateful for your partnership and support. Please consider supporting JDCA today.
Shabbat Shalom,
Ron Klein,
Chair, Jewish Democratic Council of America
Halie Soifer
Executive Director, Jewish Democratic Council of America