Article
For Purim, We're Standing with Ukraine
March 15, 2022
JOIN JEWISH DEMS, STAND WITH UKRAINE THIS PURIM
Like many Americans, each day when we see the worsening humanitarian and refugee crisis in Ukraine, we ask what we can do to help. In just three weeks, Vladimir Putin's unconscionable war has forced three million Ukrainians to flee their homes, creating the fastest-growing refugee crisis in Europe since WWII. Russia's bombardment of Ukrainian civilians, hospitals, and schools has created an unspeakable humanitarian tragedy and immense suffering. Jewish Dems stand with the people of Ukraine in their fight for freedom and safety and encourage you to join us in taking action. 
This week is Purim. The Fast of Esther begins Wednesday morning and ends Wednesday night. If you are able, take part in the Fast of Esther as a Fast for Ukraine and join the conversation on social media by using the hashtag ​​#Fasting4Ukraine. If fasting doesn't work for you, please consider donating your "lunch money" to one of the organizations providing life-saving services and supporting humanitarian work on the ground. A list of such organizations and other steps you can take to stand with Ukraine is below.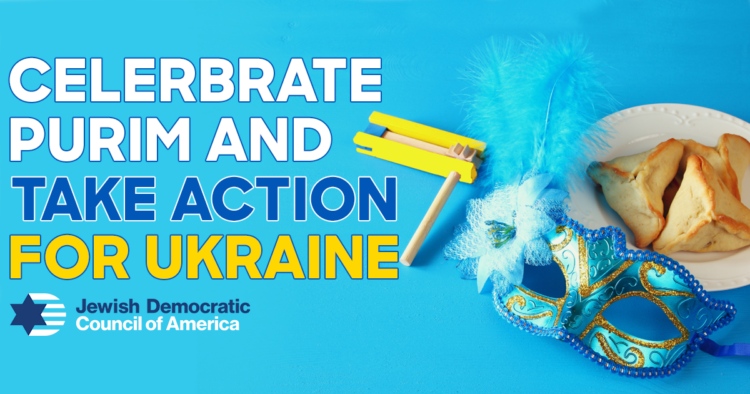 Our hearts and prayers are with the people of Ukraine, and we thank you for your partnership. 
Sincerely,
Halie Soifer
CEO, Jewish Democratic Council of America