Article
President Biden is Redefining Bipartisanship
May 7, 2021
The polls are clear – the American people overwhelmingly support President Biden's agenda. Nearly two-thirds of Americans say they are "optimistic about the direction of the country," seventy-seven percent support the American Rescue Plan including over half of Republican voters, and both the American Jobs Plan and American Families Plan have the overwhelming bipartisan support of the American people.
At the same time, congressional Republicans are blocking meaningful legislation on key issues. But bipartisanship isn't just about Congress. President Biden has redefined bipartisanship by listening to and gaining the confidence of the American people, regardless of political affiliation, even if congressional Republicans refuse to move forward with his legislative agenda.
One of the most important issues congressional Republicans refuse to act on is protecting our democracy, even though sixty-eight percent of voters support the For the People Act (H.R.1), including over fifty percent of Republicans. The GOP's undemocratic and bigoted voter suppression campaign — as evidenced this week with the enactment of a new law in Florida limiting access to voting and disproportionately targeting communities of color — is exactly why our work at JDCA is so important. Continue reading to see how you can take action to combat voter suppression and why protecting the right to vote is a Jewish value.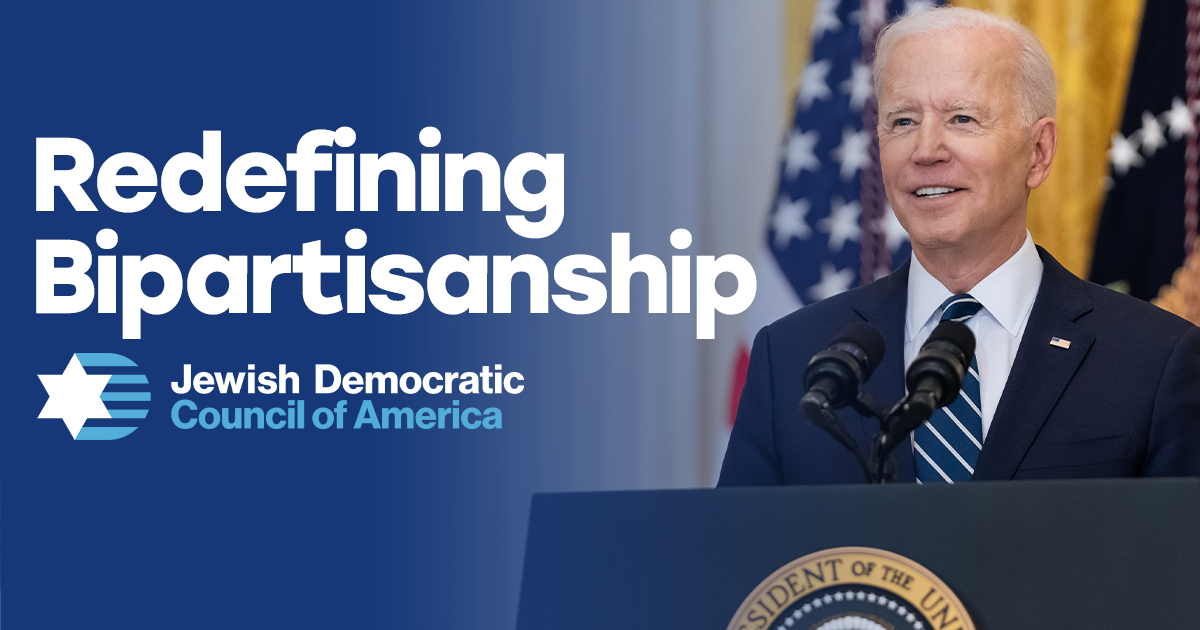 In her latest op-ed, JDCA CEO Halie Soifer makes the case that 'Protecting the Right to Vote is a Jewish Value' and that GOP-led voter suppression laws are discriminatory and pose a threat to our democracy. She writes:
"The battle for the soul of our nation may have started with neo-Nazis marching in the streets of Charlottesville, but it has now moved to every state legislature challenging our right to vote."
Click here to read and share.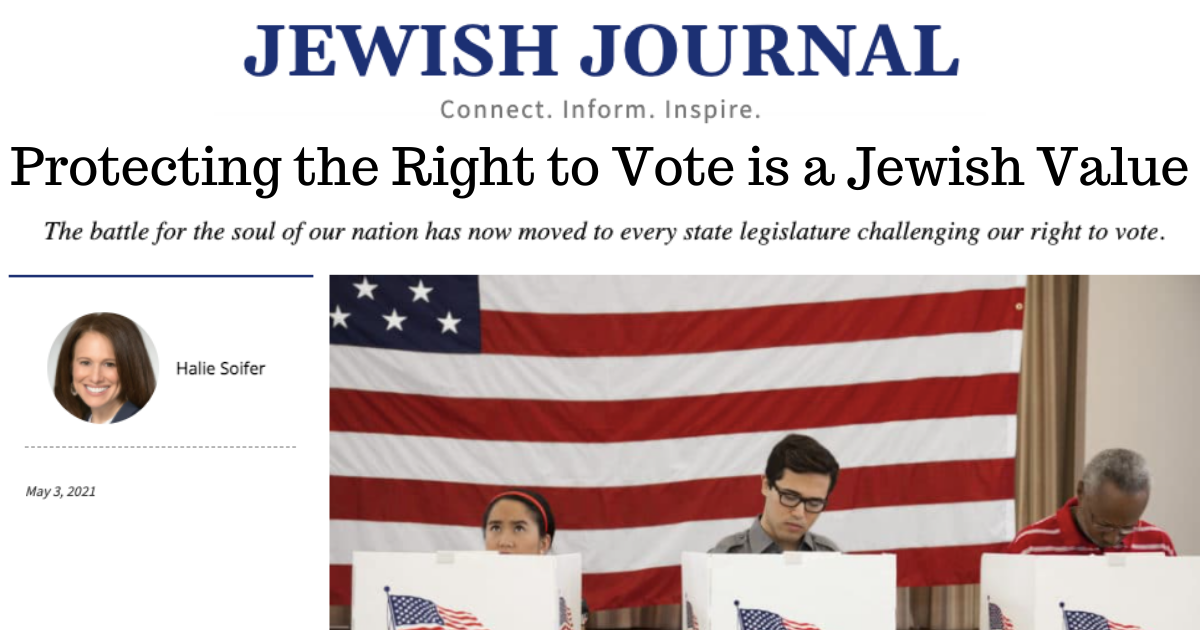 Support the For the People Act: The need for legal measures to protect our democracy and elections has never been more urgent. The For the People Act (H.R.1) defends our elections from voter suppression by supporting clean and fair elections, and establishes nonpartisan redistricting commissions. House Democrats passed the bill, and it is imperative that the Senate do the same.
Contact your Senators to demand they send the For the People Act to President Biden's desk.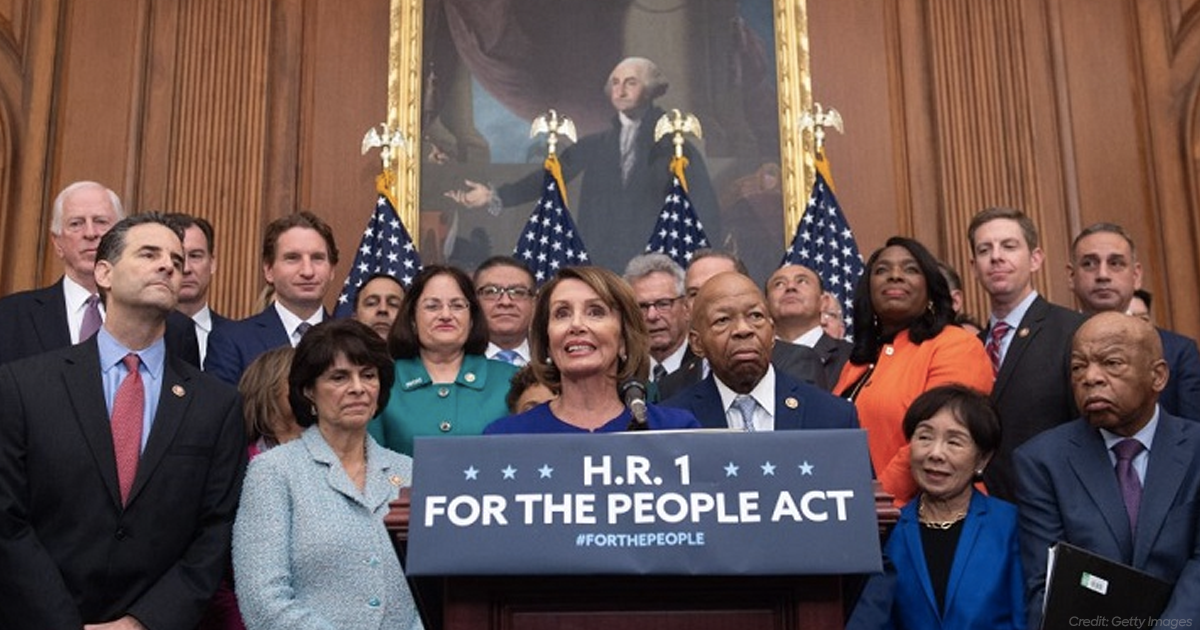 John Lewis Voting Rights Advancement Act: Republicans are attempting to subvert our democracy by enacting barriers to voting for communities of color. We must work to preserve our democracy, and it starts with passing the John Lewis Voting Rights Advancement Act to enact crucial reforms to protect every American's right to vote.
Tell your Senators to support this vital bill.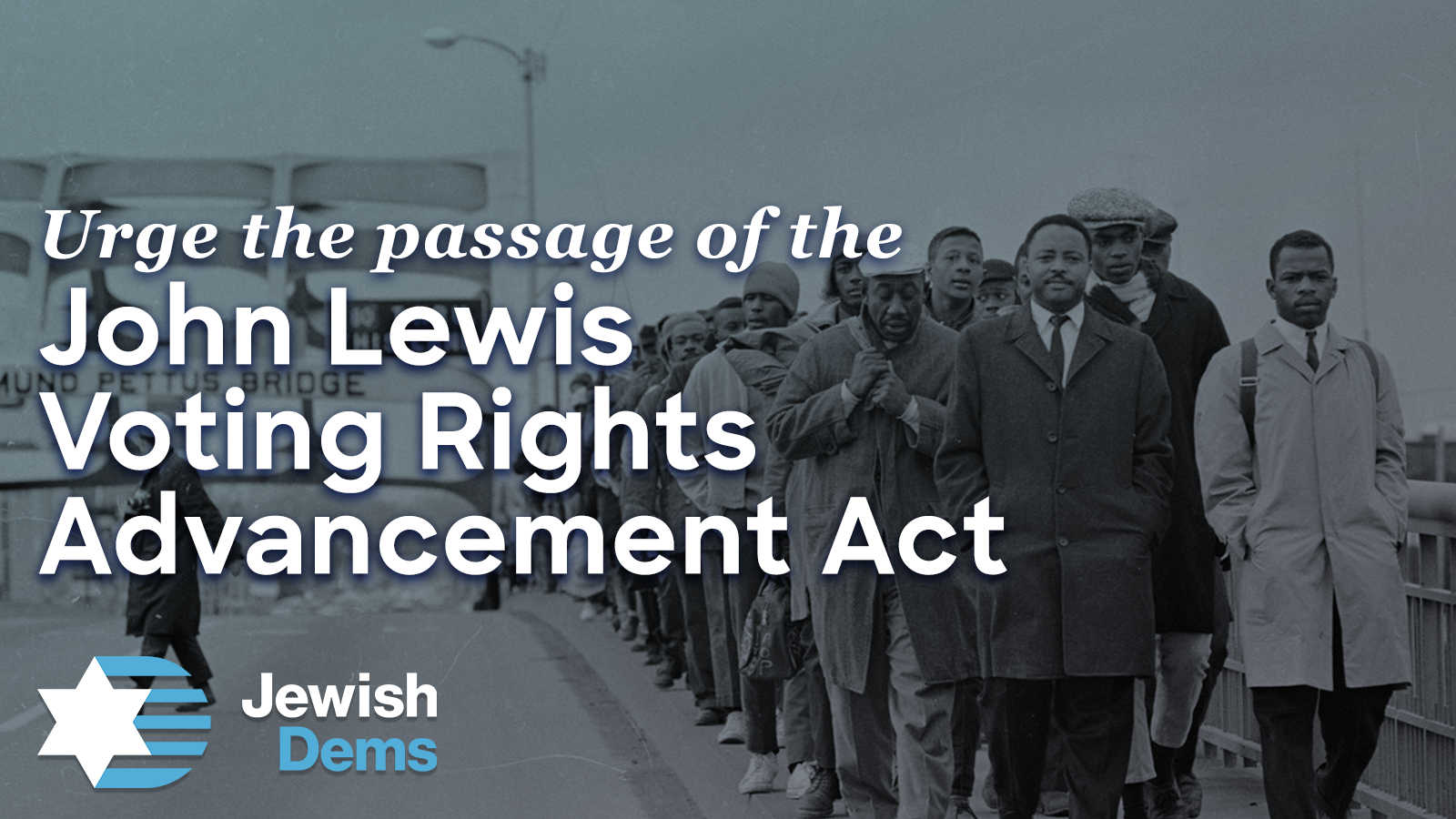 Next month, Jewish Dems will host a Week of Action for JDCA chapter activists and supporters to meet virtually with their congressional delegations to advocate for and discuss our policy priorities as Jewish Democrats. We will host a launch event and advocacy training on June 3, followed by meetings with members of Congress the week of June 14. Click below to sign up and learn more about fighting for our values during the Week of Action, and we'll follow-up with you with more information.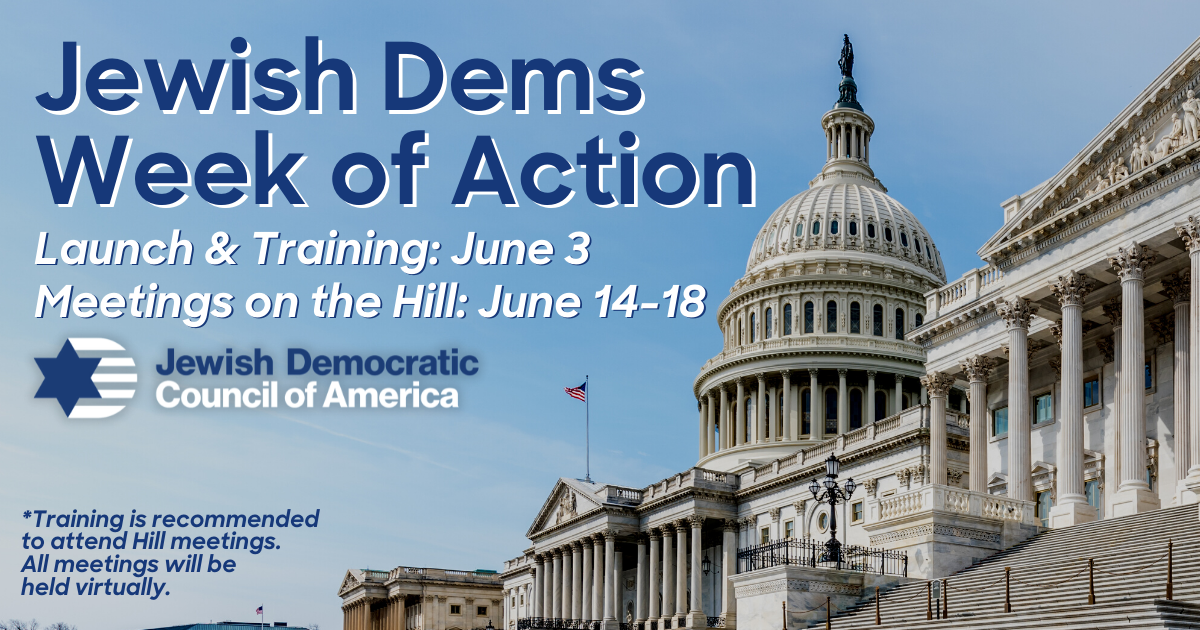 Thank you for your continued partnership and support. If you're not already, we hope you'll join us as a member of JDCA today.
Shabbat Shalom,
Hon. Ron Klein,
Board Chair, Jewish Democratic Council of America
Halie Soifer,
CEO, Jewish Democratic Council of America