Article
Prayers aren't enough – it's time for action
April 9, 2021
BREAKING NEWS: You're invited to join our upcoming event, a White House Briefing on Steps to Combat Domestic Extremism and Hate, Wednesday, April 14 at 1:00PM ET. This special briefing from the White House National Security Council and Office of Public Engagement is for JDCA members – join us a member today, sign up for the call, and stay tuned for more details.
Friends,
It's been a week of action for both the Jewish Democratic Council of America (JDCA) and the Biden Administration. JDCA released a 
new 30-second ad
,demonstrating the link between domestic extremism and voter suppression emphasizing the need to protect our democracy, combat hatred, and ensure the right to vote. We also debuted our 
Iran Resource Center
, providing the facts about the Joint Comprehensive Plan of Action (JCPOA). In addition, we 
marked Yom HaShoah
 and were deeply moved by 
Secretary Blinken's speech
 acknowledging the actions, and inaction, of the State Department during the Holocaust. It was an important reminder about the necessity of learning from the darkest moments of our history to ensure the promise of "never again."
President Biden took vital action yesterday to end the epidemic of gun violence in America with three major executive orders: (1) "stopping the proliferation" of ghost guns; (2) regulating dangerous stabilizing braces; (3) providing states with model "red flag" legislation.
Gun violence is a disease that can only be cured through evidence-based legislation and clear action. We all know that "thoughts and prayers" are NOT enough. The actions of President Biden, Vice President Harris and Attorney General Garland will begin the long process to save lives, but they cannot do it alone. Please join us in calling on Congress to 
pass necessary legislation to prevent gun violence in America.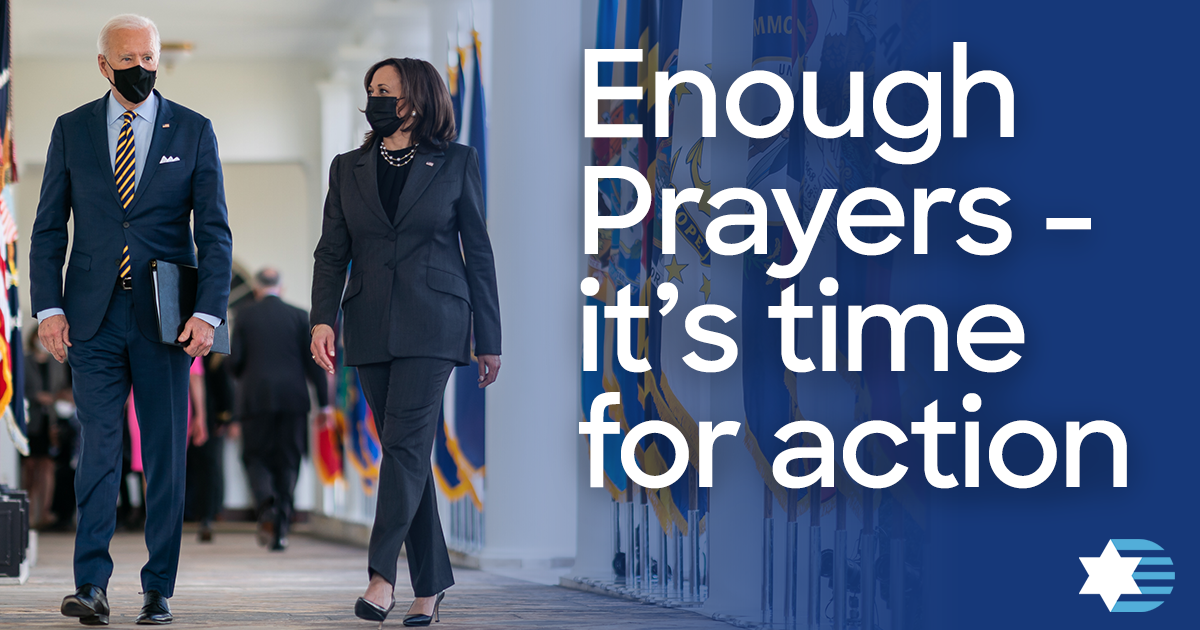 This week, we joined with 
Rep. Ted Deutch
 and others in 
voicing support
 for the Biden Administration's restoration of development aid, USAID programs, and vital humanitarian assistance in the West Bank and Gaza, as well as restarting U.S. assistance to UNRWA. As Secretary of State Tony Blinken said, the assistance "provides critical relief to those in great need, fosters economic development, and supports Israeli-Palestinian understanding, security coordination and stability."
Sadly, this week we also mourned the immense loss of our friend Rep. Alcee Hastings (D-FL). Rep. Hastings was tireless in his efforts to protect, human rights and defend the U.S.-Israel relationship. Read the 
full statement
 from JDCA Board Chair, former Rep. Ron Klein (D-FL), who worked with Rep. Hastings for nearly 20 years.
Thank you for your continued partnership and support to advance our values. We hope to see you next week at the 
White House briefing
 and please consider 
supporting
 JDCA today.