Article
Join us TODAY at 4:30pm ET for a call with Rep. Haley Stevens
April 21, 2020
In recent days, we have seen the emergence of right-wing extremists aligned with President Trump protesting stay-at-home and social-distancing orders. Today, on Yom HaShoah, Holocaust Remembrance Day, President Trump is once again fanning the fames of hatred by calling for an illegal ban on all immigration.
Nowhere has the danger of these protests been more apparent than in Michigan, where last week's demonstration in the state capital of Lansing included Nazi imagery, Confederate flags, and assault weapons, alongside pro-Trump signs. Tragically, Michigan has the third-highest number of deaths per state due to COVID-19, with the epicenter of this crisis in Detroit.
It's not too late to sign up for our call THIS AFTERNOON, Tuesday, April 21, at 4:30pm ET for our next "Democrats Leading in Crisis" call with Congresswoman Haley Stevens, who will brief us on the situation in Michigan and the congressional response to COVID-19, including the next stimulus package that Congress will consider this week. We will also be joined by an ER doctor in the Detroit-area for a first-person account of the situation on the frontlines and what she's seeing in the ER.
Click on the image below to join the call.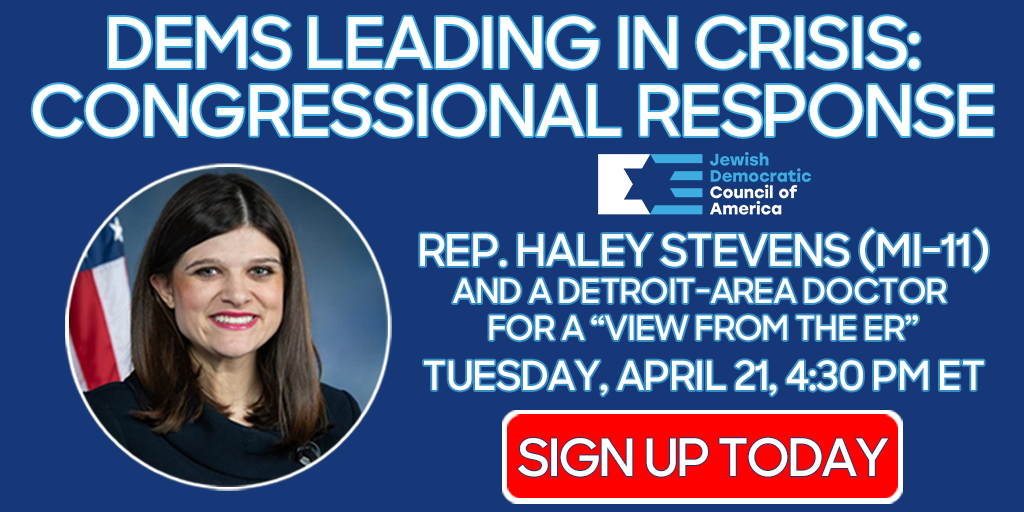 Today marks Yom HaShoah, Holocaust Remembrance Day. As we fight the rise of anti-Semitism and bigotry in all its forms, we will never forget the six million Jews tragically murdered during the Holocaust and we reaffirm our commitment to "Never Again."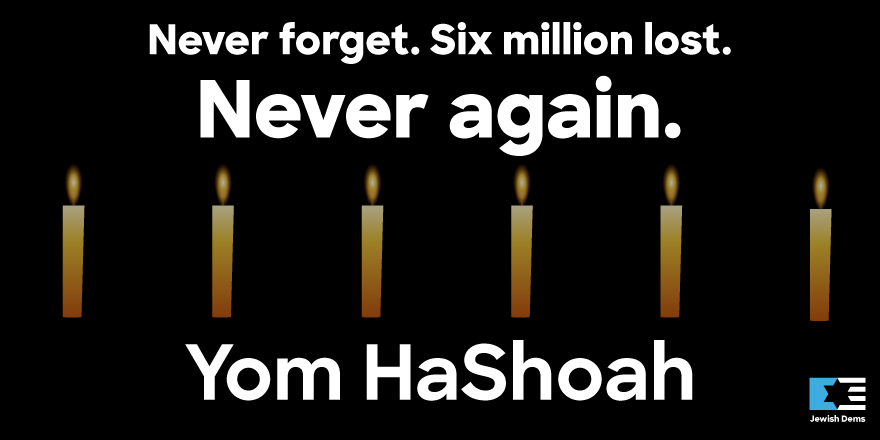 Sincerely,
Halie Soifer
Executive Director, Jewish Democratic Council of America
Ron Klein,
Board Chair, Jewish Democratic Council of America