Leadership
Halie Soifer, Chief Executive Officer

Halie Soifer is Chief Executive Officer (CEO) of the Jewish Democratic Council of America (JDCA). For nearly two decades, Halie served as a national security advisor to four members of Congress in the Senate and House, as a senior policy advisor in the Obama administration, as a campaign official, and as a foreign policy expert and civil servant. Prior to coming to JDCA in 2018, Halie served as National Security Advisor to then-Senator Kamala Harris (CA) and as foreign policy advisor for Sens. Ted Kaufman and Chris Coons (both DE), and Rep. Robert Wexler (FL). Soifer also served for more than two years in the Obama administration as Senior Policy Advisor to U.S. Ambassador to the United Nations Samantha Power. Additionally, she served in the Bush Administration as a civil servant in the State Department's Bureau of Political-Military Affairs. During President Obama's 2008 presidential campaign, Halie served as the campaign's Florida Jewish Vote Director. Halie received her master's degree from the Johns Hopkins School of Advanced International Studies (SAIS) in Middle East Studies and international economics, and her bachelor's degree from the University of Michigan Honors College. She is a native of East Lansing, Michigan.
Steven R. Sheffey, Chief of Staff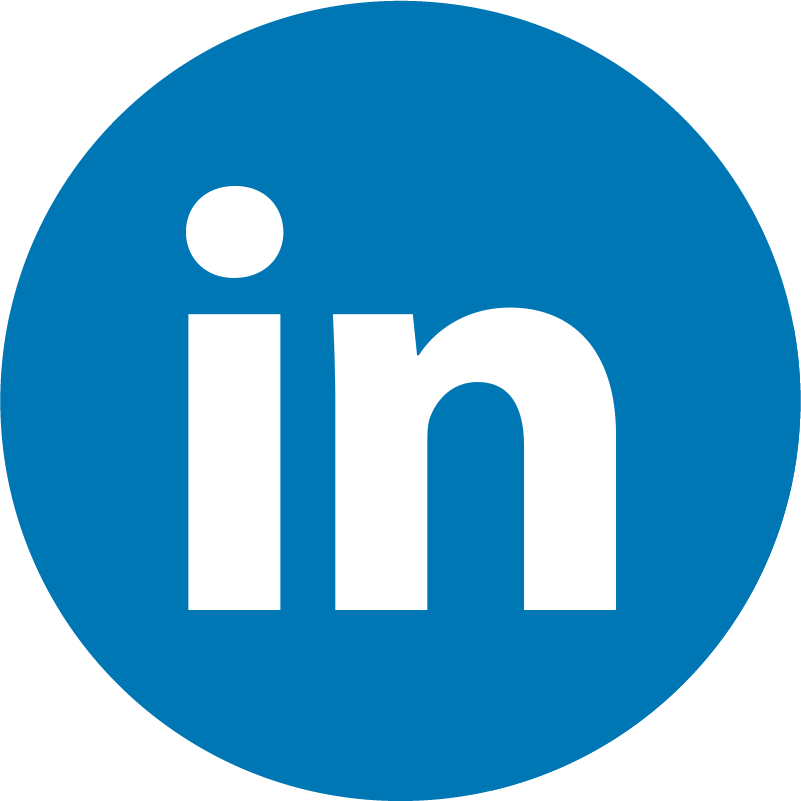 Steven R. Sheffey is JDCA's Chief of Staff and President of Steven Richard Sheffey Consulting LLC, which specializes in public policy, communications, and government relations for businesses and not-for-profits. He writes and publishes the weekly Chicagoland Pro-Israel Political Update, which has thousands of subscribers in the U.S., Canada, Israel, and the U.K. His writing has appeared in publications such as The Huffington Post, The Jerusalem Post, The Times of Israel, The Hill, and The Daily Beast.
Steve is on the Tenth Congressional District Democrats (Illinois) leadership team, was slated as a delegate to the Democratic National Convention for Tom Harkin in 1992, Barack Obama in 2012, and Hillary Clinton in 2016, and advises and organizes events for candidates throughout the country. Steve currently serves on the
Advisory Committee of Heart of a Nation,
the Government Affairs Committee of the Jewish United Fund of Metropolitan Chicago, and on the Board of Directors of North Suburban Synagogue Beth El. He has served on the boards of many Jewish community organizations, both locally and nationally. Steve graduated from Northwestern University School of Law, where was a Notes and Comments editor on the Law Review. He received his B.A. in Economics from Northwestern University. He resides in suburban Chicago with his family.
Directors & Advisers
Matthew Craig, Director of Operations and Scheduling

Matthew is a proud Kentucky native with a degree in Early Childhood Education from Boston University. Since graduating from college, Matthew has worked extensively across the country for Democratic Campaigns. Matthew is most proud of working on Tom Perriello's campaign for Governor, Bernie Sander's 2016 and 2020 presidential campaigns, and the successful 2018 ballot measure Prop 3, Promote the Vote in Michigan. His most recent work was with the Amy McGrath campaign where he managed field operations for the largest campaign in Kentucky's history. Matthew is incredibly grateful to have grown up as one of the only three Jewish people from his public high school (the other two being his siblings). He credits his parents with helping him form his strong Jewish values. Previously, Matthew served as JDCA's Operations Manager and Executive Assistant. Matthew loves spending his free time with his family but mainly with his Grandma Minnie and her twin sister Aunt Jackie!
Get in touch with Matthew and our Operations team.
Samuel J. Crystal, Communications Director and Spokesperson
   
Samuel's career has focused on political advocacy and communications in the global-Jewish community. He received his Master's in Public Policy from the University of Maryland with a specialization in Leadership and Management and was named a '
High Achieving Millennial'
by the SparkVision Millennial Research Project. Samuel joined the JDCA team shortly after the organization was founded in 2017 and he has served in multiple roles. As JDCA's Communications and Spokesperson, he develops, executes and oversees JDCA's external messaging across all digital platforms, and expands JDCA's public profile. From 2015-2017, Samuel was the Director of Political Affairs at the Consulate General of Israel to New England, where he helped develop and implement diplomatic strategy between Israel and local and state governments in New England.
From 2015-2016, Samuel lived in Jerusalem working as an Israel Government Fellow, where he attended over 100 seminars, lectures, and field missions studying Israeli politics, security, and paths toward peace with the Palestinians. As the Congressional Affairs Fellow at Israel's Ministry of Foreign Affairs, he provided briefings for Israeli diplomats and Foreign Ministry officials. Samuel received his B.A. from the University of Mary Washington in 2014, and his Master's in Public Policy from the University of Maryland in 2019. He previously served on the Advisory Council for Repair the World: Baltimore, and is passionate about criminal justice reform, combating climate change, and support for Israel and the two-state solution.
Get in touch with Sam and our Communications team.
Mil Dranoff, Development Director

Mil Dranoff is the Development Director for the Jewish Democratic Council of America (JDCA). Prior to joining the organization, she was Director of Development for the National Council of Jewish Women's New York Section, and before that she was on Bend the Arc: A Jewish Partnership for Justice's development team for 6 years. As an alumna of Avodah: The Jewish Service Corps, Mil is deeply passionate about creating systemic social change. She holds a Master's Degree in Public Administration with a concentration in Nonprofit Management from the Rutgers School of Public Affairs and Administration, and a Bachelor's degree from Washington University in St. Louis in Political Science and Jewish, Islamic, and Near Eastern Languages and Cultures. She lives in northern New Jersey with her husband Mark and hedgehog Garbanzo.
Get in touch with Mil and our Development team.
Ben Kanter, Outreach Director
Robert J. (Bobby) Saferstein, Director of Programming and Strategy

Bobby is an interdisciplinary creative and entrepreneur. He harnesses media, design, and ritual, to craft experiences that impact and strengthen community, and develop multi-platform solutions that drive social good.
Bobby currently serves as Director of Programming and Strategy at the Jewish Democratic Council of America (JDCA), after first joining as a member of JDCA's Next Generation Leadership Council and Ohio Chapter Lead. Beginning with the 2020 general election to the Georgia runoffs to now, Bobby has developed and produced over 400 virtual and in-person programs to meet the strategic, political, policy, development, outreach, and volunteer engagement objectives of JDCA.
Bobby previously led efforts as Market Development Director of Sh'ma Journal — a platform to engage with matters critical to contemporary Judaism — to augment its content and digital presence, reimagine its visual identity, and cultivate partnerships to deepen the journal's impact and broaden its reach. The culmination of these efforts saw the journal's strategic transformation into Sh'ma Now hosted by the Forward. Named to The New York Jewish Week's "36 Under 36," Bobby is a multiple Natan Grant recipient for his series of experiential Shabbat dinners for Jewish LGBTIQ+ professionals, Friday Night Lights Events. In 2015, Bobby founded Eighteen:22 — a global network of Jewish LGBTIQ+ and ally changemakers — as a Schusterman Connection Point in Salzburg, Austria, and partnered with JDC Entwine in 2017 to develop and launch their first in a series of international experiences designed for LGBTIQ+ participants.
A graduate of NYU's Tisch School of the Arts, an ROI Community member, and an Hadar Institute Jewish Wisdom Fellow, Bobby is also an accomplished artist in the worlds of photography, film, music, and theatre.
Get in touch with Bobby and our Programming team.
Sami Sinclair, Senior Adviser
Sami Sinclair is the Principal at Sinclair Strategies, a nonprofit consulting firm specializing in strategic and financial resource development. Prior to that role, Sami served as the Chief Advancement Officer for JCC Greater Boston for nearly a decade. In this role, she oversaw the strategic direction, growth, and execution of the Annual Campaign, including all targeted and programmatic fundraising, and Our Campaign to Re-imagine the JCC, a comprehensive capital campaign effort that raised more than $16M during her tenure. As a member of the Senior Management Team, she played a lead role in the organization's messaging and strategic development, including how to create entry points and pathways to engage demographically and geographically diverse populations in meaningful Jewish life.
Sami joined the JCC in 2012 after six years at Combined Jewish Philanthropies, Boston's Jewish Federation, where she served as Director of Development, Affinities, overseeing the mid-level Annual Campaign and supervising Women's Philanthropy and the Professional Network teams. Prior to moving to Boston, she was a Campaign Associate and Manager of Women's Philanthropy for the Jewish Federation of Las Vegas following a career working on Democratic political campaigns in Nevada, Oregon, and California.
Sami is a recent graduate of the Mandel Executive Leadership Program through the Mandel Institute for Nonprofit Leadership.  A native of New Jersey, Sami graduated from the University of Virginia and recently spent 5 months living in Barcelona with her family. She lives in Needham, MA with her husband, three daughters, two cats and a puppy.