Article
🚨ENDORSEMENT ALERT🚨
May 4, 2022
Immediately following news of the Supreme Court considering overturning Roe v. Wade, Jewish Dems announced the endorsement of eleven incumbent House Democrats for re-election. In the lead-up to November, JDCA and JDCA PAC are doubling down on successful efforts to mobilize Jewish voters in key races across the country. We're utilizing the same proven model for influencing elections deployed in past elections — exclusively targeting Jewish voters through targeted engagement in key races. Our winning model was on display in last night's OH-11 primary, as once again, the Jewish vote helped deliver victory for Rep. Shontel Brown.
As the leaked draft of a Supreme Court opinion striking down abortion rights demonstrates, the stakes in this election year could not be higher. From threats to our democracy to assaults on our basic rights, Republicans are demonstrating just how out of touch they are with the vast majority of Jewish Americans, 75% of whom are concerned about the Supreme Court overturning Roe v. Wade, according to recent polling by the Jewish Electorate Institute (JEI).
JDCA is responding to the SCOTUS news by supporting even more Democrats who share our values — including on reproductive justice — to ensure they win in November, and we encourage you to join us. Read more about JDCA's latest round of endorsements below and in The Forward, support JDCA PAC to help get out the Jewish vote, and keep reading for more, including steps you can take to join us.
Jewish Dems are proud to endorse:
Rep. Jahana Hayes (D-CT)
Rep. Bill Foster (D-IL)
Rep. Haley Stevens (D-MI)
Rep. Kathy Manning (D-NC)
Rep. Chris Pappas (D-NH)
Rep. Matt Cartwright (D-PA)
Rep. Madeleine Dean (D-PA)
Rep. Chrissy Houlahan (D-PA)
Rep. Mary Gay Scanlon (D-PA)
Rep. Susan Wild (D-PA)
Rep. Jennifer Wexton (D-VA)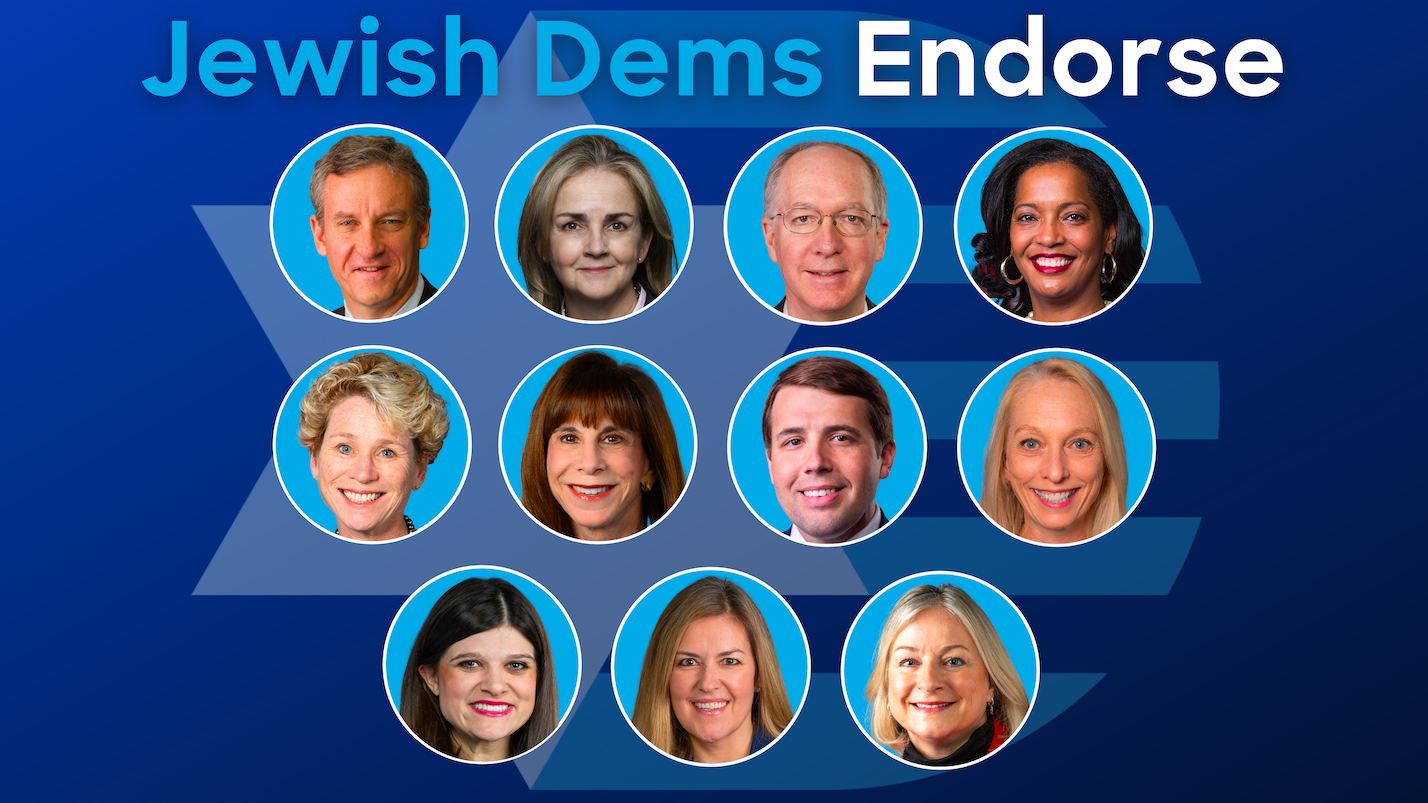 In the lead-up to last night's Democratic primary in Ohio, JDCA PAC reached every Jewish Democrat and Independent voter in OH-11 dozens of times with a message of support for Rep. Shontel Brown. Our strategy worked last year in 2020, it worked twice in OH-11 to deliver a decisive victory for Rep. Brown, it worked last night, and it will work again in November.
At such a critical moment for our democracy, we encourage you to support JDCA PAC to help us reach more voters in races where the Jewish vote can make the difference in support of Democrats who share our values.
We are also responding to the news of the Supreme Court's plans to overturn Roe with an immediate call to action. Sign up for JDCA's second annual Week of Action virtual Hill meetings and events below, including our May 10 kickoff event with Senator Cory Booker, Michigan State Senator Mallory McMorrow, and Executive Director of Integrity First for America (IFA) Amy Spitalnick. 
Thank you for your continued partnership and for being a part of our movement.
Sincerely,
Halie Soifer
CEO, Jewish Democratic Council of America