We hope you had a good weekend and that you and your loved ones are healthy and safe. Unfortunately, we know as long as Donald Trump is president of the United States, our country will never be fully safe. His efforts to "make America great again" have brought out the worst of America and emboldened those driven by ignorance and hate.
On Friday, we wrote about the protests against social-distancing in states such as Michigan, which included displays of Nazi imagery, Confederate flags, and assault weapons. Just yesterday, when asked about those protests, President Trump indicated his support for the protestors – he said that he's "with everybody." This declaration of alignment with hateful right-wing extremists reminded us of the president's remarks after Charlottesville, when he declared the neo-Nazis marching in the street, chanting "Jews will not replace us," were "very fine people."
That's why the work of JDCA is so important. Leadership matters. Elections matter. Each vote matters. And we all have a chance to vote President Trump OUT in November.
Support JDCA today and join us for the following activities today, tomorrow, and further down the road. Don't miss our next "Democrats Leading in Crisis" call with Congresswoman Haley Stevens on Tuesday, April 21 at 4:30pm ET, when we will hear about the situation in Michigan and in Congress. We will also be joined by an ER doctor in the Detroit-area, to talk about the situation on the frontlines. Click on the images for more information and to sign-up for this and other upcoming events.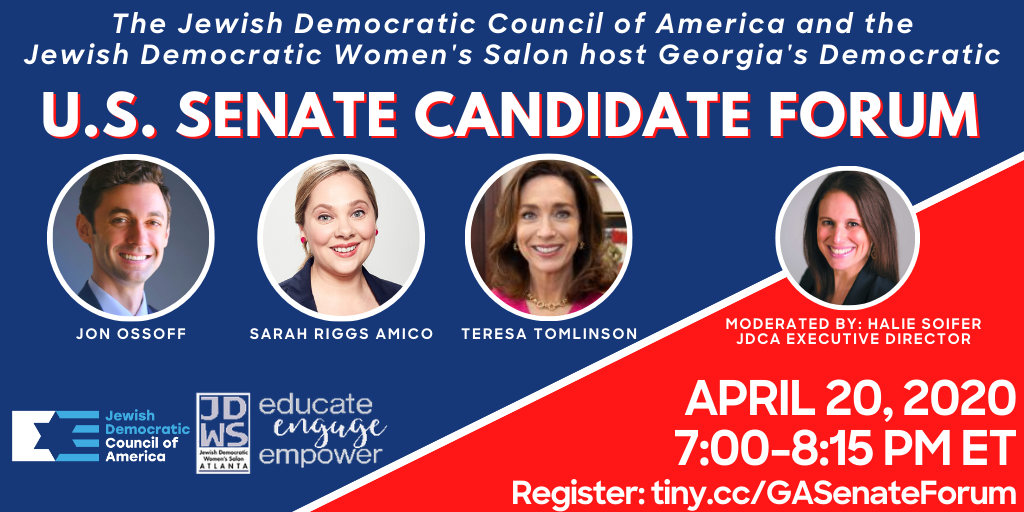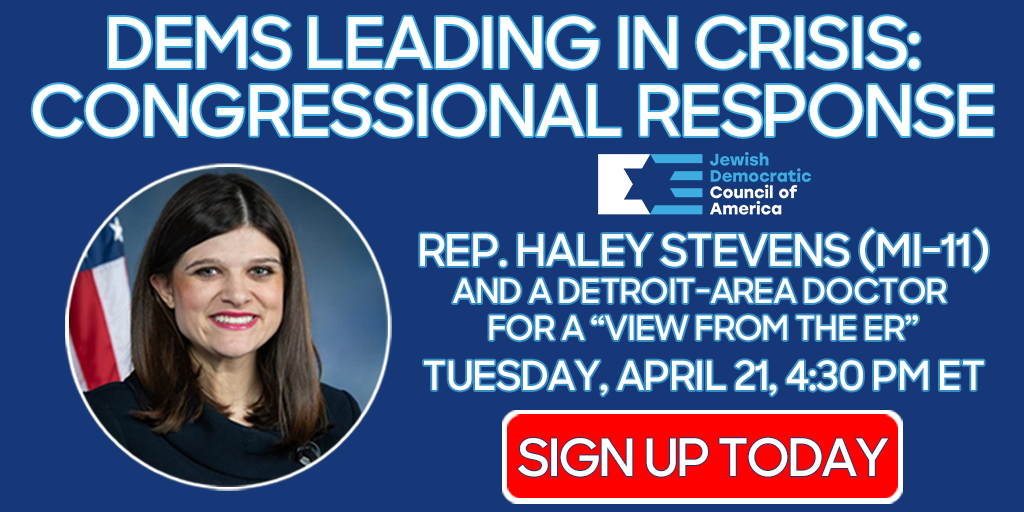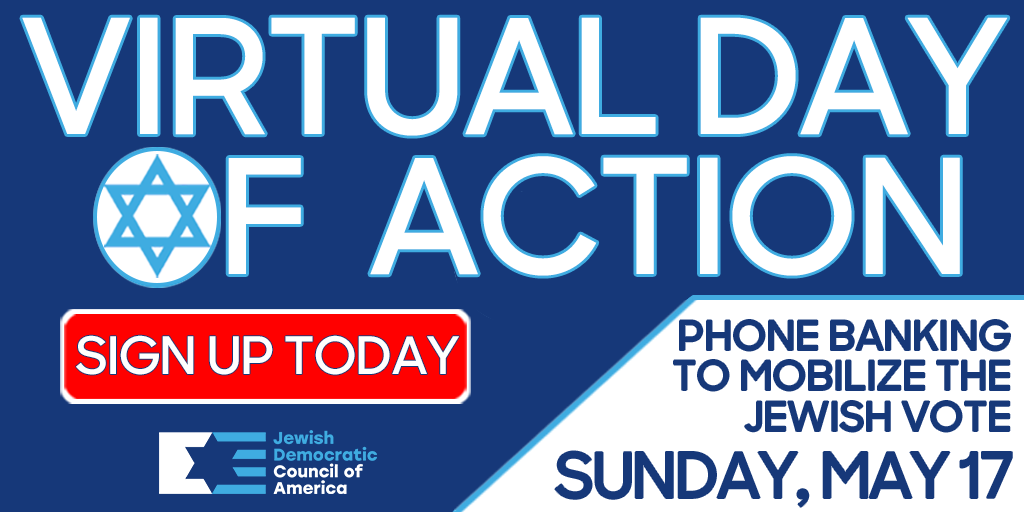 In case you missed Friday's weekly newsletter, you can find it here: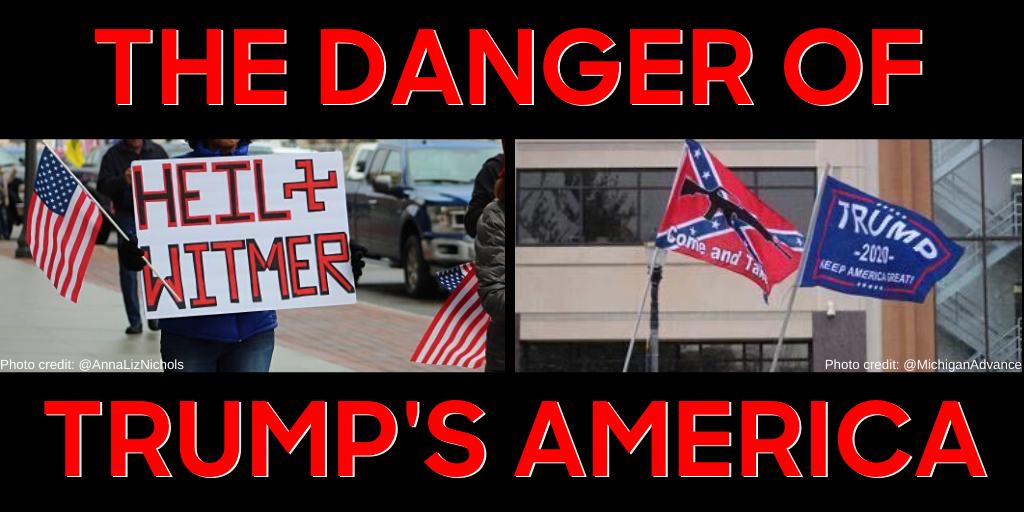 Also, check out our new "2020 resources" on our homepage, which includes a listing of JDCA 2020 endorsements and a map with dates for state primaries.
Finally, please support JDCA today as we expand our work in advance of November. This will be the most important election of our lifetime, and we deeply appreciate your support.