Article
Don't Miss Tomorrow's Call w/ Rep. Max Rose & Hon. Sarah Bloom Raskin
March 30, 2020
We hope you are healthy and safe, and taking part in our Democrats Leading in Crisis call series, which we have now transitioned to Zoom webinars. We were thrilled last week that hundreds of you joined our first two calls, and hope you can join our next two this week.
Join us TOMORROW, Tuesday, March 31, at 3 p.m. ET for a call with Congressman Max Rose (NY-11) and former Deputy Secretary of Treasury Sarah Bloom Raskin talking about the economic impact of this crisis, as well as the response of Congress and the stimulus bills. Sign-up for tomorrow's 3 p.m. ET call by clicking on the image below.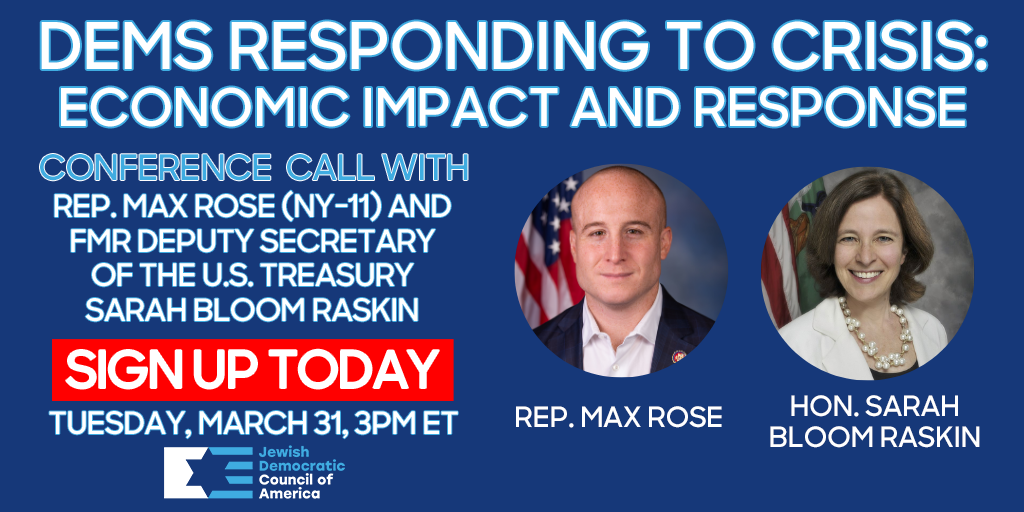 On Thursday, April 2, at 3 p.m. ET, join us for a conversation about the impact of COVID-19 on education, as well as teachers and health care workers with Randi Weingarten, the President of the American Federation of Teachers (AFT), AFL-CIO. Sign-up by clicking on the image below.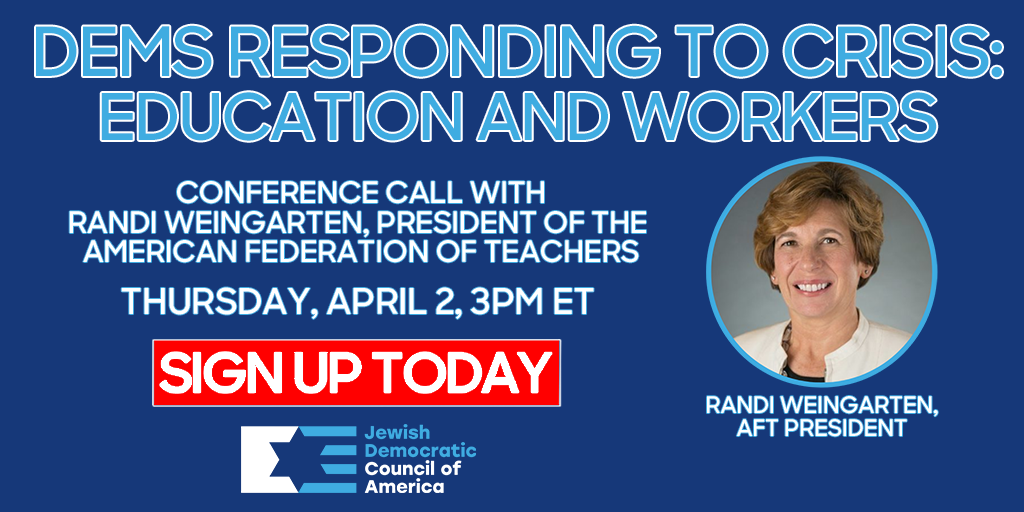 Finally, as we approach Passover, consider purchasing our JDCA Advocacy Seder plates for a cause. All proceeds from the sales of these Seder plates will go to Mt. Sinai Hospital in New York, to help the hospital increase its supply of personal protective equipment (PPE). Just this past week, a nurse died at Mt. Sinai hospital in New York, where they're facing a shortage of PPE. Your purchase of a Seder plate today will support health care workers on the frontlines of COVID-19.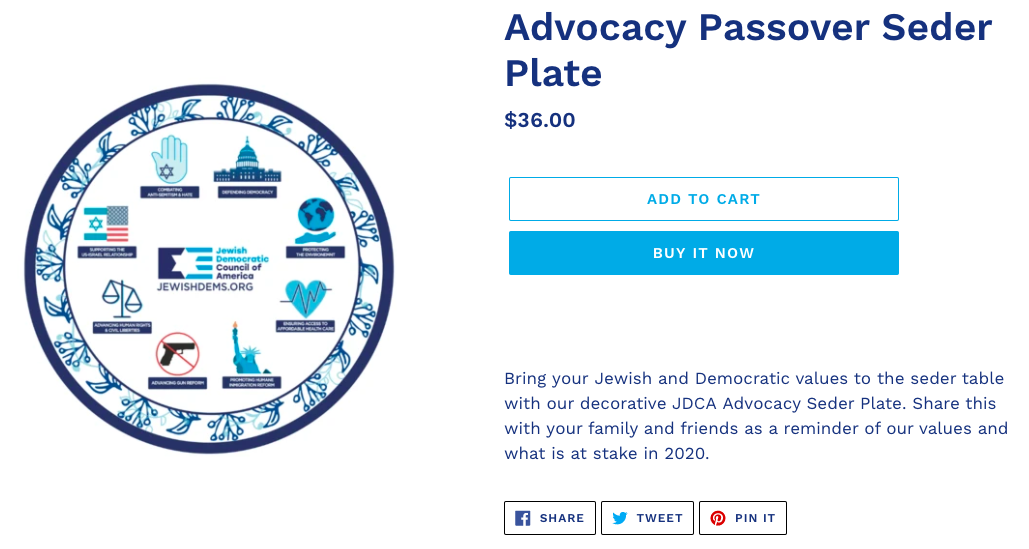 We at JDCA are ensuring that the voice of Jewish Democrats remains strong and clear during these troubling times. Join our calls – and invite others – and follow us on Twitter, Facebook, and Instagram to stay updated on the latest news and analysis.
We wish you and your loved ones all the best, and look forward to speaking with you tomorrow.
Warmly,
Ron Klein Chair,
Jewish Democratic Council of America
Halie Soifer Executive Director,
Jewish Democratic Council of America