Article
Don't miss our call with Senator Cardin and HIAS tomorrow
May 4, 2020
As the COVID-19 pandemic continues to try our nation, we at Jewish Democratic Council of America (JDCA) continue to fight for our safety and our values. One of our most fundamental Jewish values is welcoming the stranger. A few weeks ago, it appeared as though Senior White House Advisor Stephen Miller was exploiting our public health crisis to push through as many cruel and restrictive immigration policies as possible. We even noted that it appeared as though the White House was ticking through Stephen Miller's "wish list" on immigration amid a pandemic. According to the New York Times, that's exactly what happened, and it's unconscionable.
Join us on Tuesday, May 5, 3:00 pm ET to 4:00 pm ET, when we discuss "U.S. Global Leadership, Refugees and Immigration" with Senator Ben Cardin and Mark Hetfield, President and CEO of HIAS. This is a great opportunity to hear from prominent Jewish leaders – including one of the most senior members of the Senate Foreign Relations Committee – about how America's past tradition of global leadership and immigration policy aligned with our values. This is the latest in our "Democrats Leading in Crisis" call series, which attracts hundreds of listeners each week. You don't want to miss it.
Last week, we denounced President Trump for praising and encouraging armed extremists protesting with swastikas and Confederate flags in Michigan. Yesterday, CNN's Jake Tapper asked Michigan's Governor Gretchen Whitmer if she agreed with JDCA about the parallel between Trump calling the armed militia that stormed the Michigan State Capitol "very good people" and calling neo-Nazis marching in Charlottesville "very fine people." Read our response to Donald Trump here, and check out our video endorsing Joe Biden, which includes images from Charlottesville and Michigan, demonstrating the danger of a president who endorses hatred and the urgency of electing a president who shares our values.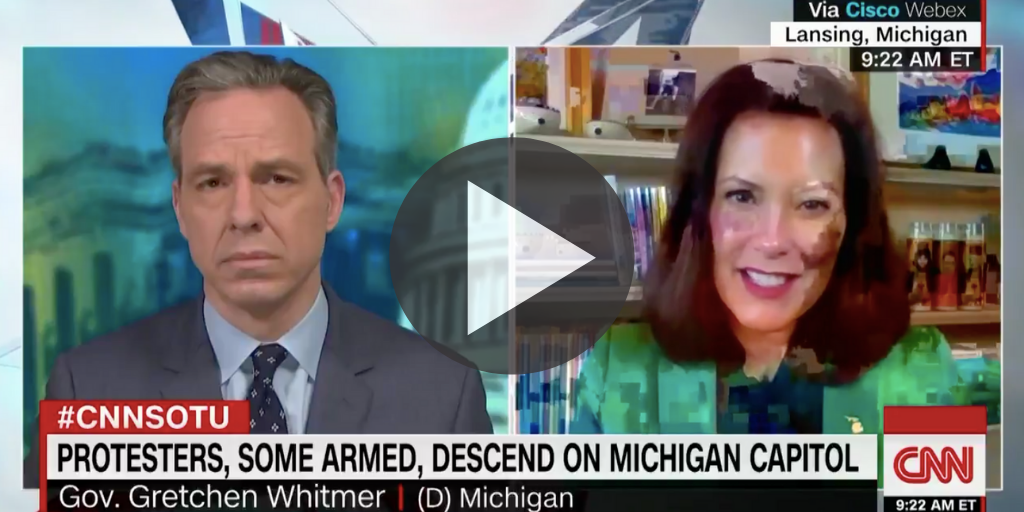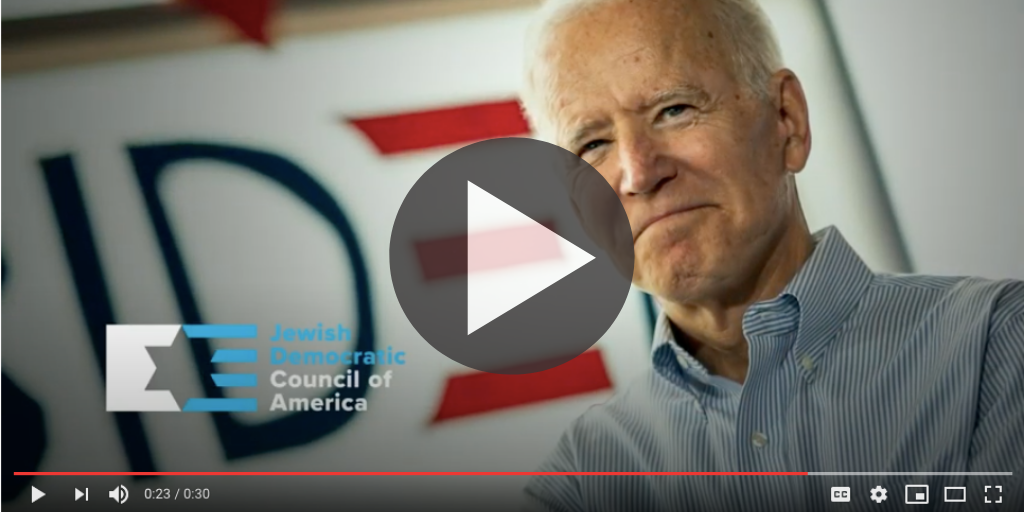 Join us on May 17 for JDCA's first national day of action to join our grassroots organizing efforts and ensure change in November.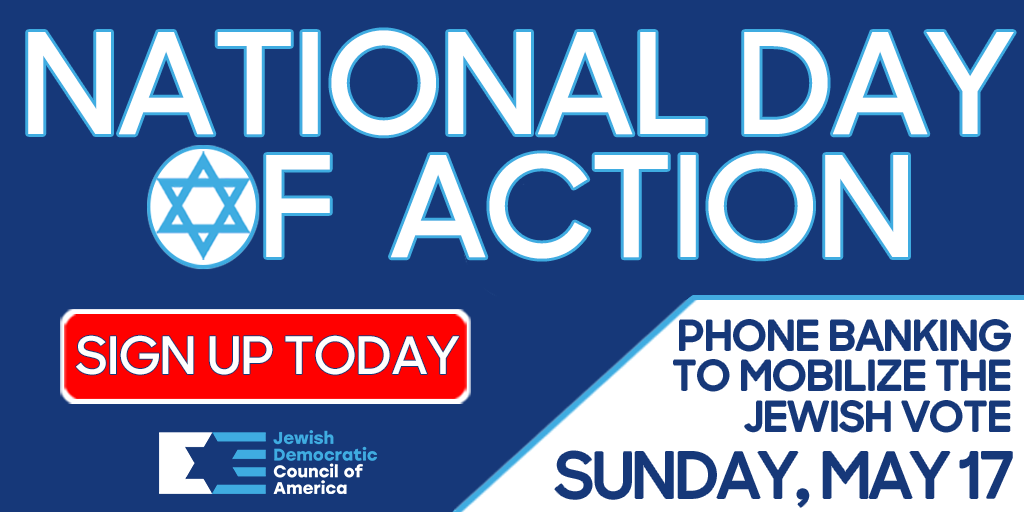 It is thanks to you that we can produce these ads and organize these grassroots programs. That's why your support for our work in our efforts to ensure a better and brighter future for all Americans.
Sincerely,
Ron Klein
Chair, Jewish Democratic Council of AmericaHalie Soifer
Executive Director, Jewish Democratic Council of America