Article
Democrats Leading in Crisis—Don't Miss Tomorrow's Passover Call
April 6, 2020
We hope you are healthy and safe. As you prepare for Passover, join us tomorrow, Tuesday, April 7, at 3:00pm ET, for Jewish Dems Progressive Passover – Responding to Adversity Through Politics, Song & Prayer.
We know this holiday will be difficult, as we're separated from family and each other, and we are finding joy and inspiration by convening voices of leadership from around the country. Join us tomorrow for a conversation with rabbis and other leaders who are part of JDCA's Next Generation Leadership Council for a discussion of four new questions we're asking this Passover, including steps we can all take to ensure "Next Year in the White House."
Tomorrow's call will include a call to action and steps you can take to ensure political change in November. The call will also feature inspirational song and prayer from a rising voice in contemporary Jewish music, Elana Arian. You don't want to miss this Passover call different from all others, so click on the image below to sign-up.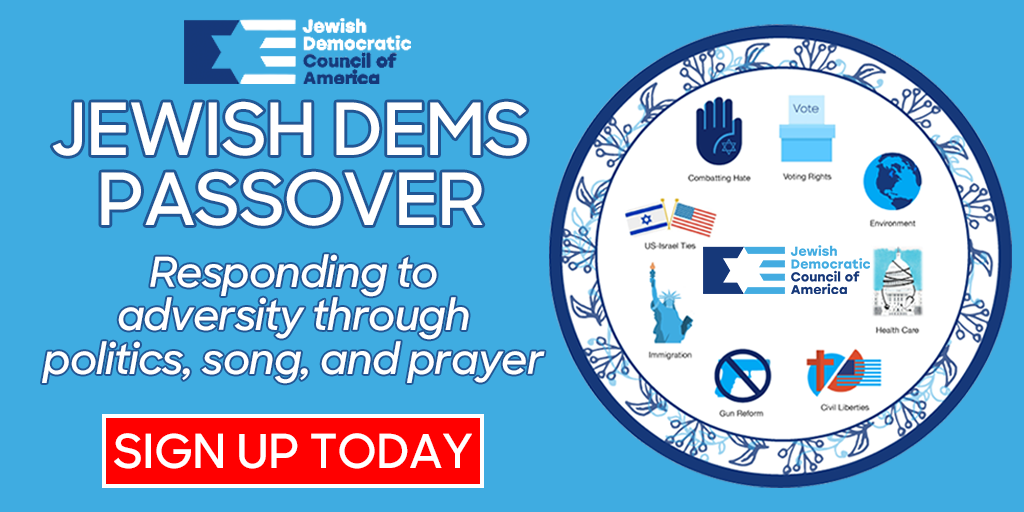 Please also consider purchasing a JDCA Seder plate today. Proceeds will go to Mt. Sinai hospital in New York to fund personal protective equipment (PPE) for health care workers, which we've heard from the heroes on the frontlines in New York is desperately needed. Buy yours today by clicking on the button below. It's not too late to still get it on time for the holiday.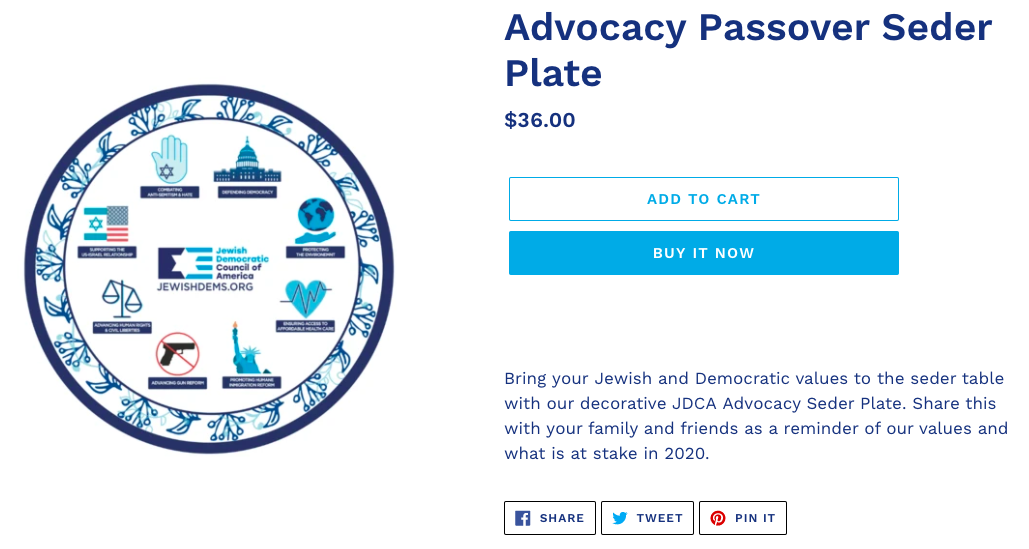 Finally, check out Jewish Dems Advocacy Bingo. Play today, post your winning card on Facebook, Twitter or Instagram and tag JDCA, and we'll give you a shout out on Tuesday's call. We already have some winners, and are looking for more. Thanks for playing!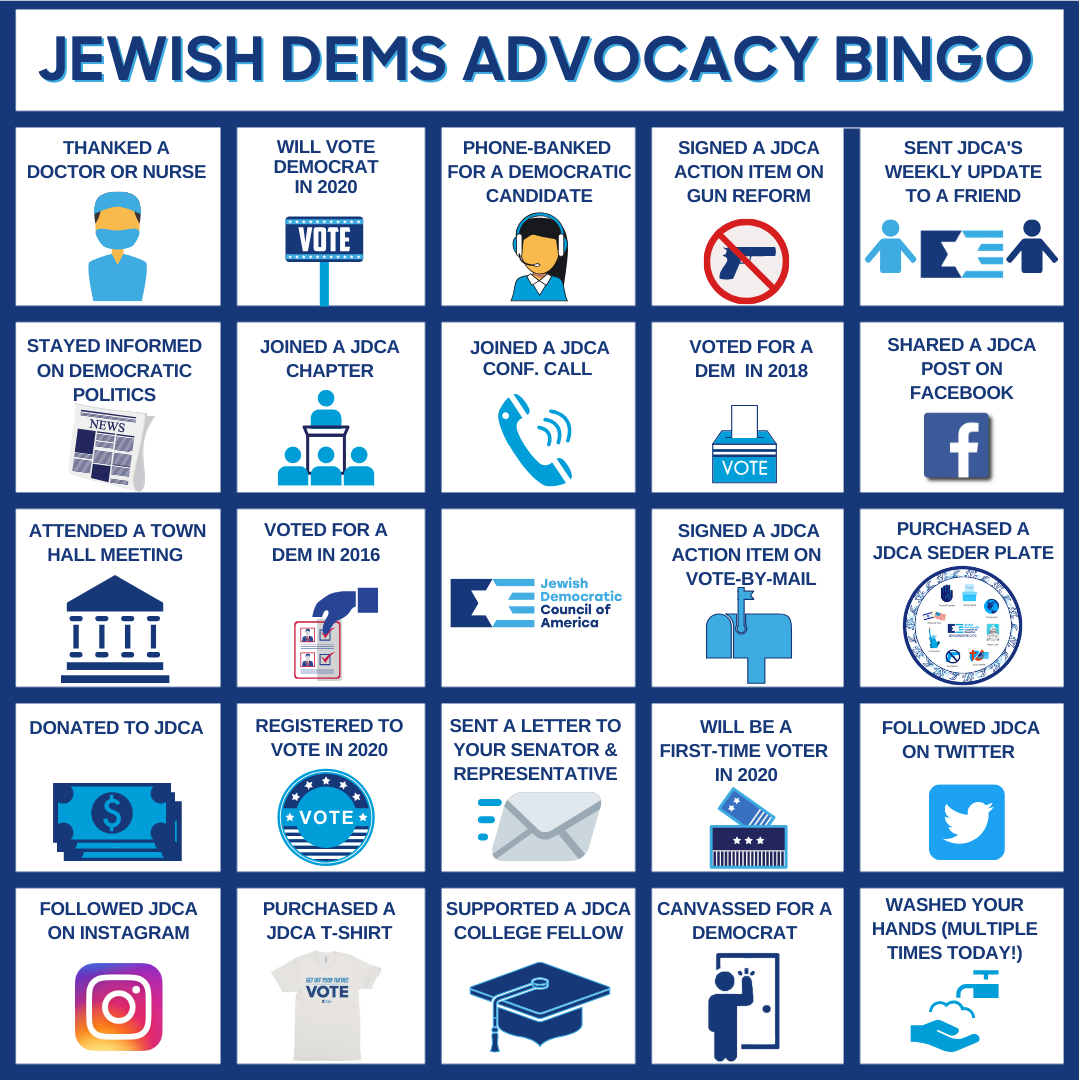 News happens fast, and we at JDCA are fighting every day to ensure that the voice of Jewish Democrats remains strong and clear. Follow us on Facebook, Twitter, and Instagram for the latest developments.
We wish you and your loved ones all the best in these difficult times, chag sameach, and hope to speak with you tomorrow.
Halie Soifer
Executive Director, Jewish Democratic Council of America