This week we saw Israel's democracy in action and America's democracy being tested.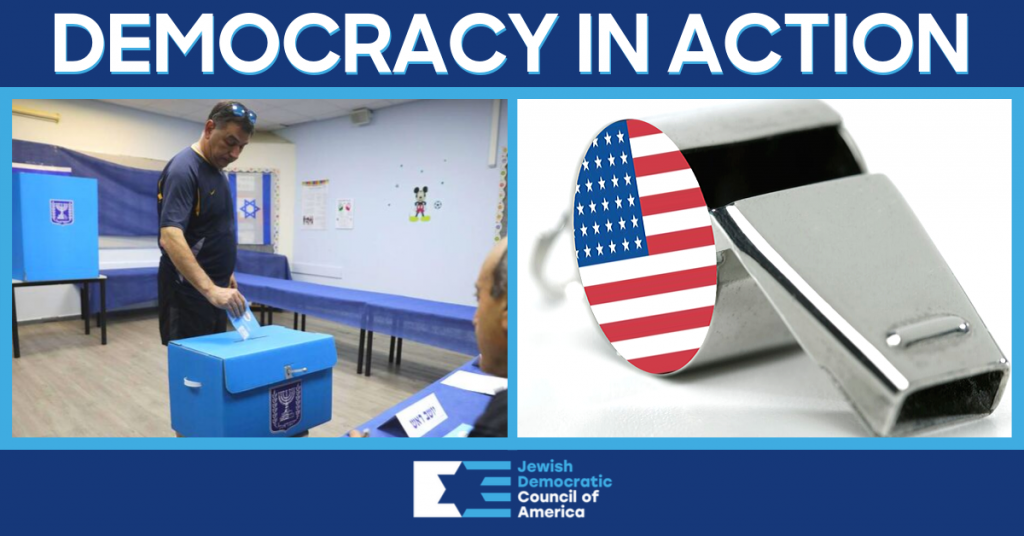 Israelis went to the polls on Tuesday, proudly exercising their right to vote in the only true democracy in the Middle East. The Israeli election resulted in the Blue & White coalition winning a slightly larger number of Knesset seats than the Likud Party. Regardless of the outcome of coalition negotiations, including who will serve as prime minister, we are committed to defending the U.S.-Israel relationship. Our commitment is based on shared values and strategic interests, not personalities or politics.
The U.S.-Israel relationship has endured for more than 70 years, through Democratic and Republican administrations, precisely because leaders of both countries have historically put policies before politics. That's why President Trump's attempts to politicize and personalize the relationship are so dangerous and demonstrate a lack of respect for Israel's democracy.
Five months ago, President Trump recognized Israeli sovereignty over the Golan Heights in a move clearly timed to influence the outcome of Israel's April election. Earlier this week, Trump pulled the same stunt, floating the idea of a mutual defense treaty on the eve of the Israeli election. A mutual defense treaty was rejected by the IDF nearly two decades ago, yet President Trump attempted to use it as election bait to try to influence the Israeli elections.
Trump's disrespect for democracy is not isolated to Israel but is also clear here at home. This week, we learned that the Trump Administration sought to silence a whistleblower within the intelligence community who reported a promise President Trump made to a foreign leader. While the facts have not officially been made public, press reports indicate the "promise" made by President Trump centered on coercing the Ukrainian government to open an investigation into Joe Biden's son in exchange for U.S. military aid.
This is an egregious abuse of power by a U.S. president, but sadly, we're not surprised. After all, Trump publicly asked Russia to hack Hillary Clinton's campaign ahead of the 2016 election. The president does not respect our democracy, and certainly he does not feel obligated by the constitution. He has failed to defend America against all enemies foreign and domestic. Perhaps even more troubling, it appears he may be working with our adversaries to undermine our democratic process.
Each day, we're fighting for our values, including defending our democratic institutions. Join us by taking the following steps today: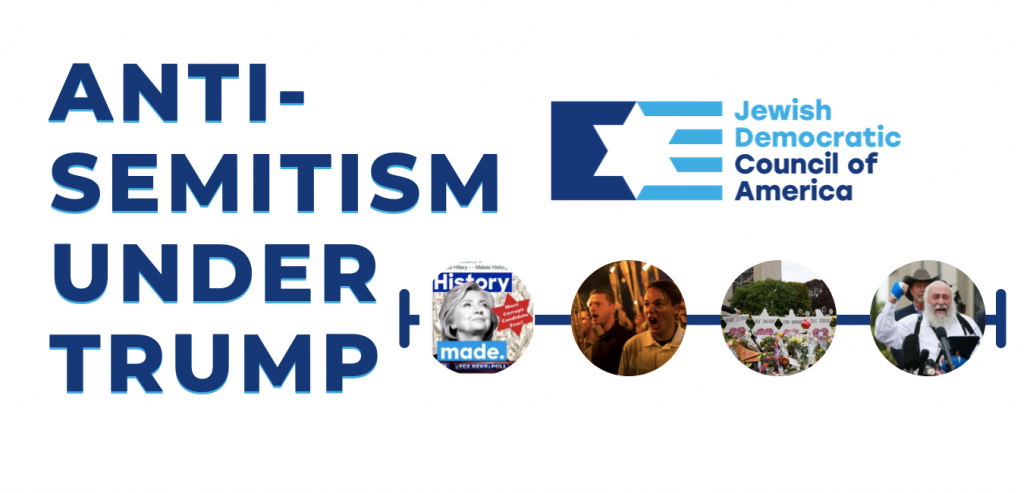 Take Action to combat the rise of gun violence by calling your senators to demand the Senate enact laws that mandate universal background checks on all gun purchases.
Follow JDCA on Twitter at @USJewishDems and use our hashtags: #ProudJewishDem and #LoyalToJewishValues.
Follow us on Facebook and Instagram @JewishDems and share our posts.
Forward this email to five of your friends and family who should know about JDCA and ask them to sign-up for our updates by visiting jewishdems.org.
Our mission has never been more critical. With your help, we can continue to expand our work and ensure we're successful. We are incredibly grateful for your partnership.
Thank you,
Ron Klein,
Chair, Jewish Democratic Council of America
Halie Soifer
Executive Director, Jewish Democratic Council of America