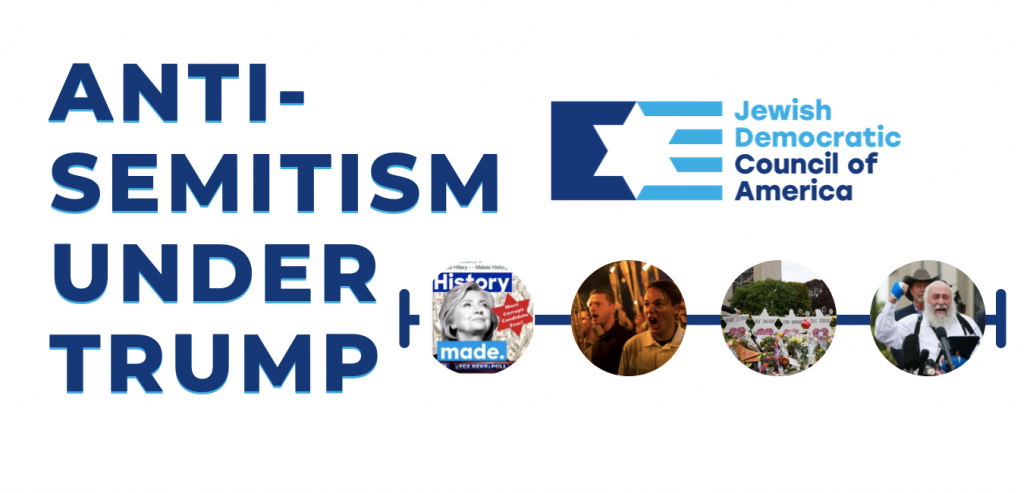 The following interactive timeline tracks the sharp rise of anti-Semitism in America under President Trump. JDCA continues to monitor these incidents to help educate both the public and lawmakers about this persistent threat facing the American Jewish community today. Please click on the images and icons throughout the timeline to learn more.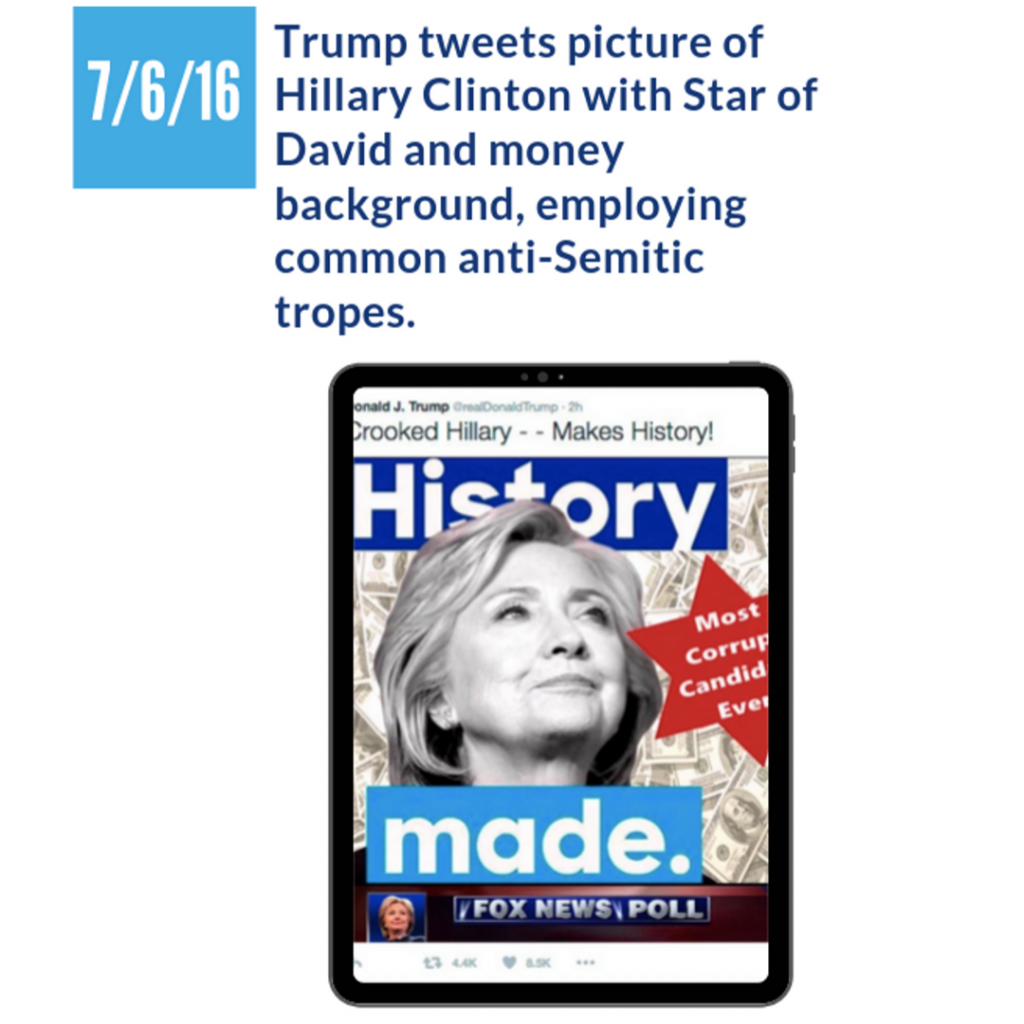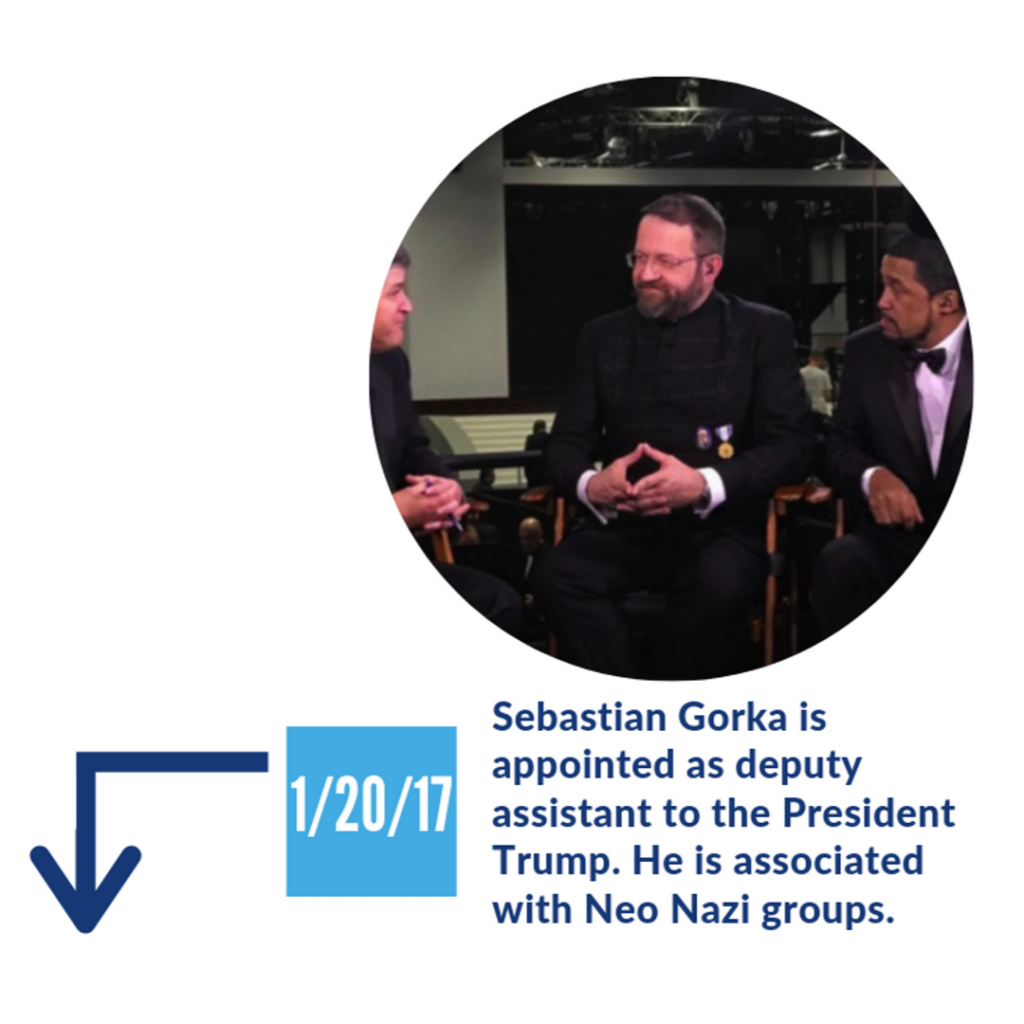 Hundreds of white supremacists marched through the city, wielding torches, chanting Nazi slogans, chanting "Jews will not replace us," and stoking fear among the public.
Armed with weapons and hate, white supremacists again chanted Nazi slogans and fought with counter protesters. Later, a neo-Nazi drove his car through a crowd, killing Heather Heyer and injuring others.


President Trump said that there were "very fine people" on both sides of the protests in Charlottesville.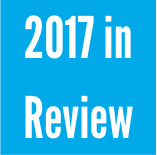 There was a 57% increase in anti-Semitic incidents, the largest single year increase on record, resulting in 1,986 total incidents.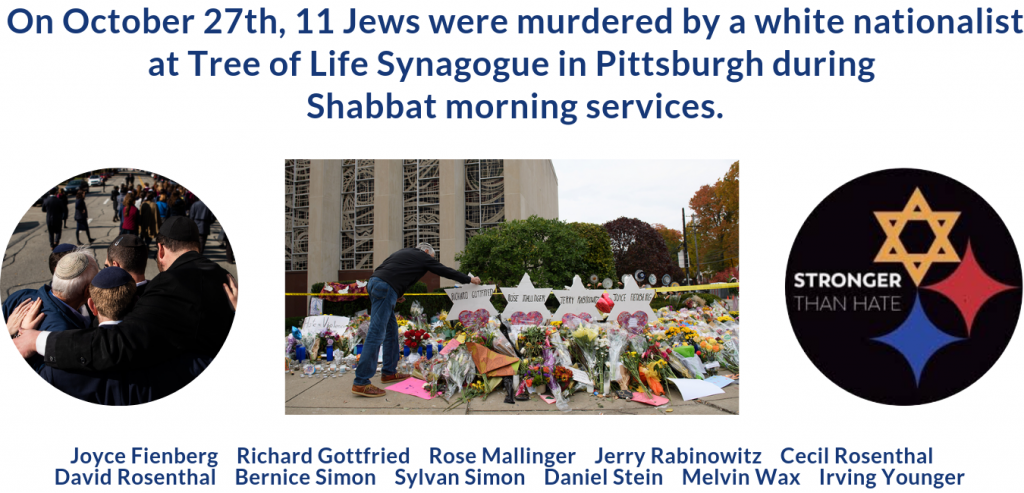 In the aftermath of the Pittsburgh shooting, Vice President Pence has a Messianic preacher invoke Jesus at a campaign rally. So-called "Messianic Jews" are not a part of the Jewish community and espouse views that are deeply offensive to Jews.


ADL 2018 audit found 1,879 anti-Semitic incidents in the United States, the third highest year on record.
There has been a clear spike in anti-Semitic incidents since Trump announced his campaign in 2015.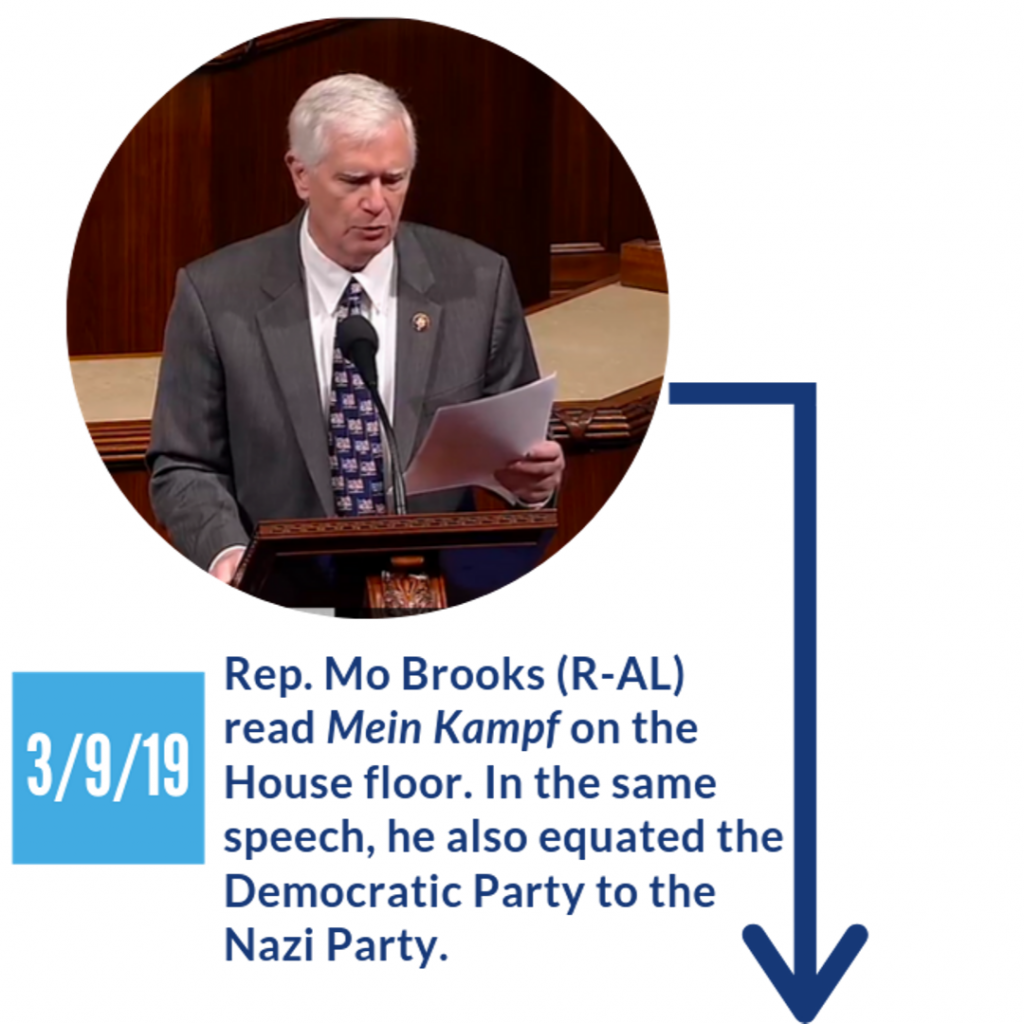 Trump referred to Israeli Prime Minister Netanyahu as "your Prime Minister" at a Republican Jewish Coalition event in Las Vegas. Anti-Semites commonly accuse American Jews of dual loyalty, alleging that they are more loyal to Israel than to the United States.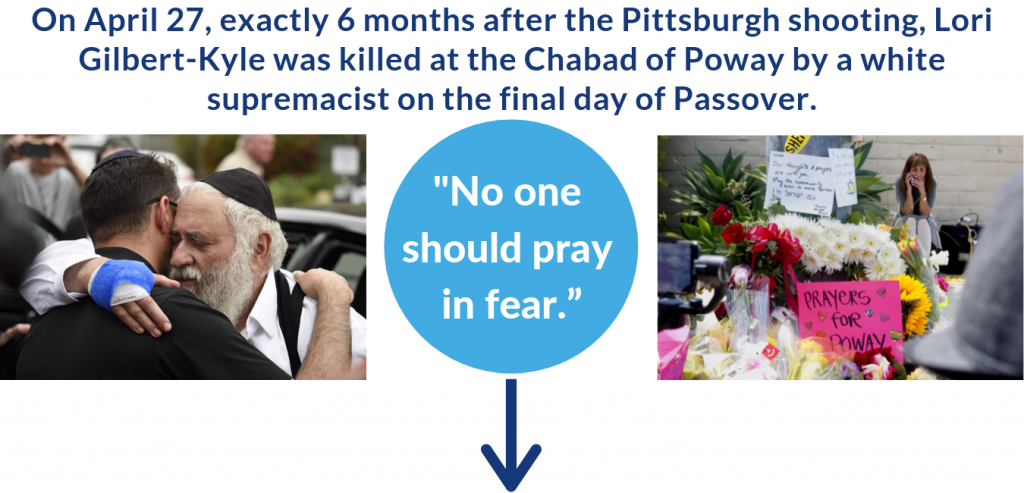 New polling from the Jewish Electorate Institute found that, compared to two years ago, 73% of Jewish Americans feel "less secure." The polling also found that 59% of Jewish Americans held President Trump at least somewhat responsible for the recent synagogue attacks in Pittsburgh and Poway.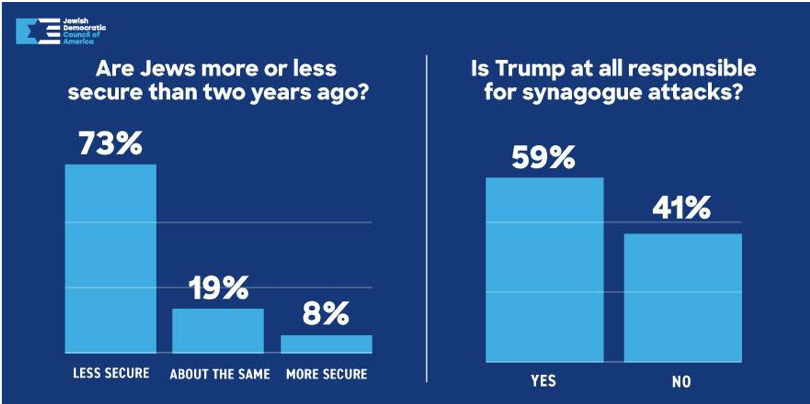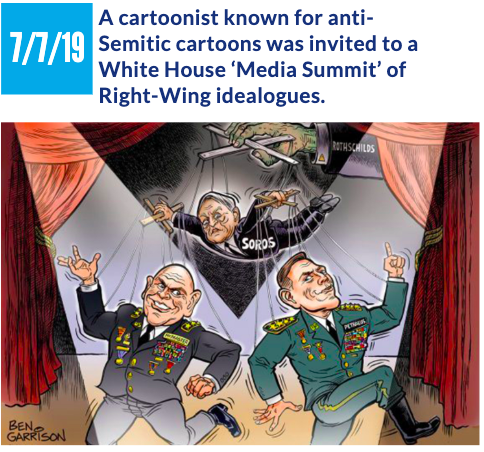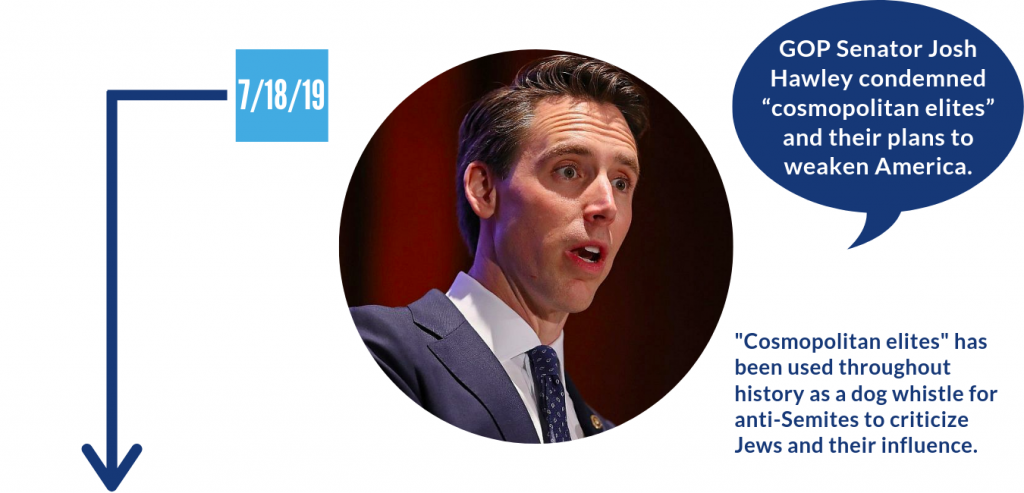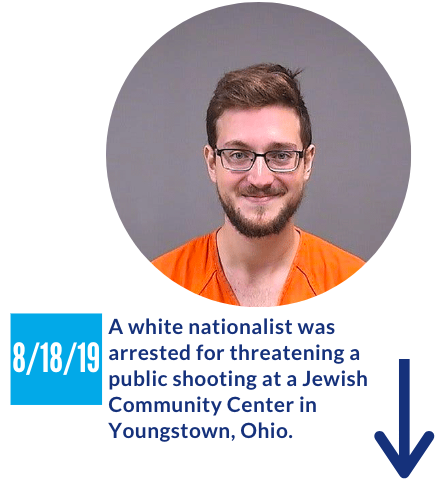 Trump claimed that Jews who vote Democratic have "great disloyalty." This assertion invokes dual loyalty claims that Jews cannot be loyal to their home country because of their religion and connection to Israel.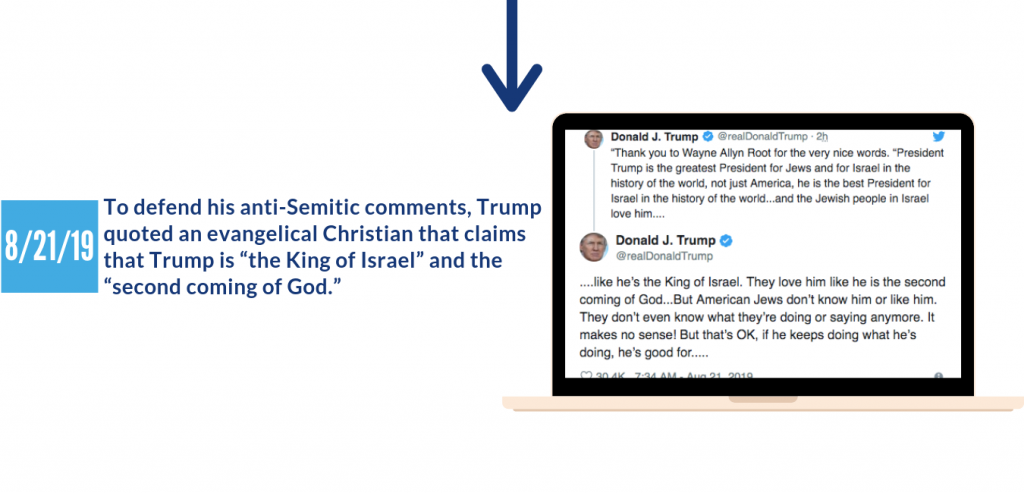 Jews in the United States will continue to face increased anti-Semitism as long as right-wing anti-Semitism is tolerated and espoused by the President and the rest of the Republican Party.