Article
Celebrate America – Defend our Democracy
July 2, 2021
The Jewish Democratic Council of America wishes you a safe and happy Fourth of July. As we celebrate 244 years of America's independence, we are acutely aware that the past year has demonstrated the fragility of our democracy. The battle to defend our democracy wages on, and JDCA is on the frontlines of this fight.
No issue is more important in this moment than protecting our democracy and voting rights, and we're closely watching as Republicans use the filibuster to block crucial voting rights legislation. Click here or below to join us and urge your Senators to take action to abolish or reform the filibuster in order to pass the For the People Act.
On January 20, we celebrated restoring values and leadership to the White House with Joe Biden's inauguration as president. The incredible fireworks display on Inauguration Day, captured below, was an inspirational culmination of what was truly a battle for the soul of our nation. Yet today, we know that this battle wages on, and it includes our efforts to defend our democracy. As we celebrate American independence, we recognize the inequities and injustices that persist across our country, along with Republican-led efforts to suppress the right to vote.
Join JDCA in the fight for democracy, voting rights, and combating antisemitism, racism, and other forms of hate by becoming a member of JDCA today. And if you're already a member, consider deepening your commitment by supporting JDCA. Finally, take action by writing to your senators today.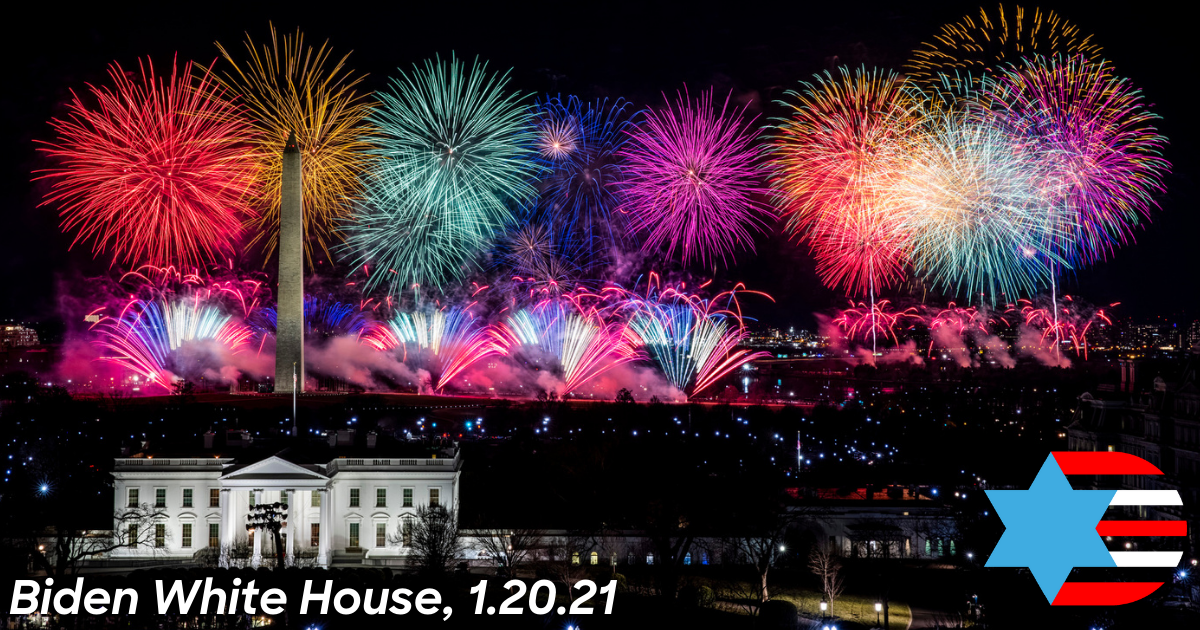 JDCA continues to pray for the victims and all those affected by the immense tragedy in Surfside, Florida. We mourn for those lives lost, and pray for those missing and their families. May the memories of those lost be a blessing, and may we ensure a tragedy like this never happens again.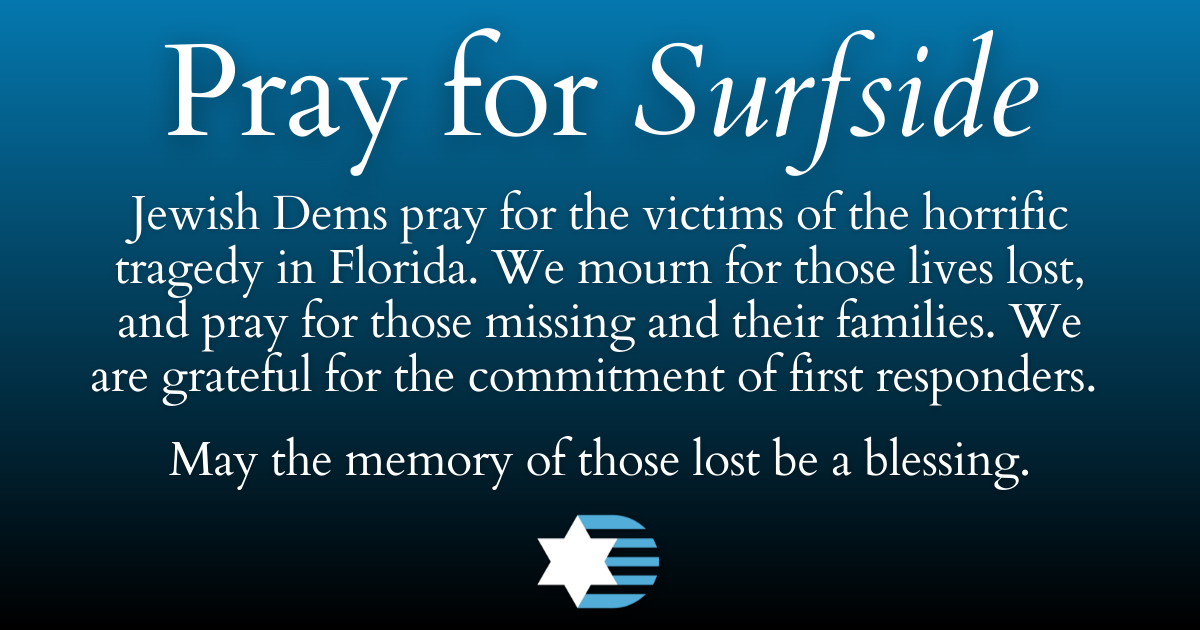 Pride month may be over, but Jewish Dems are still celebrating! Get your Jewish Dems Pride mugs and shirts, and check our 4th of July collection. All proceeds go toward advocating for our Jewish and Democratic values. Click here or below to get a 25% off coupon code!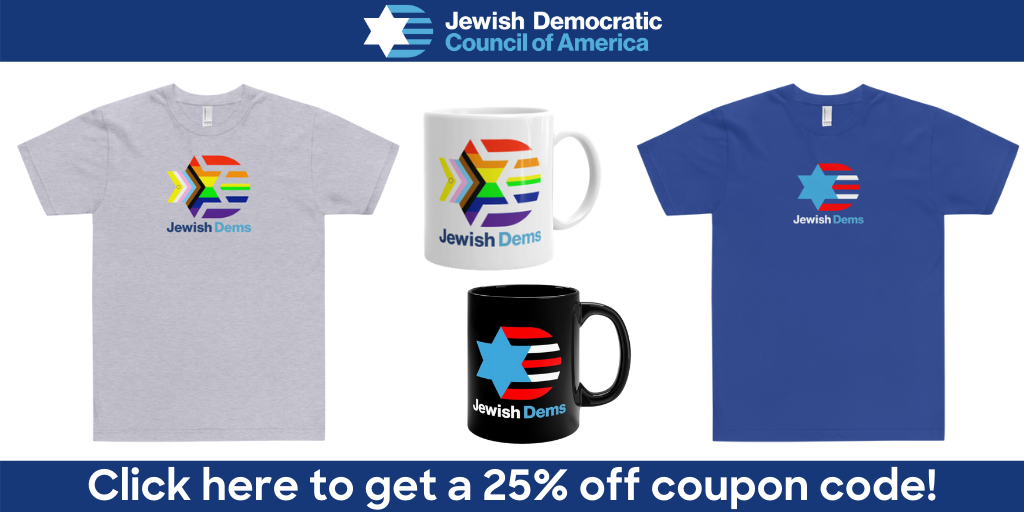 Thank you for your continued support of JDCA. The fight for the soul of our nation continues, and we're grateful you've chosen to take action with JDCA.
Shabbat Shalom and Happy Fourth of July,
Hon. Ron Klein,
Board Chair, Jewish Democratic Council of America
Halie Soifer,
CEO, Jewish Democratic Council of America