Article
VOTE and tell them Ruth sent you
September 25, 2020
This week, we mourned the loss of Supreme Court Justice Ruth Bader Ginsburg, who today became the first woman and first Jewish American to lie in state at the U.S. Capitol. Even after her tragic passing, RBG is breaking glass ceilings and paving the path for equality in our country.
As we honor her legacy – and grapple with Donald Trump's latest refusal to commit to a peaceful transfer of power after this election – we know the best path forward is to VOTE. There's one response to Trump's threats that we hope he and Republicans will understand, and that is to overwhelmingly defeat them at the polls.
The Jewish Democratic Council of America (JDCA) is doing everything we can to ensure we elect Joe Biden and other Democrats who share our values, and we encourage you to join us. Click on the image below to sign-up for our phone banks next week. Also, we have two events for you on Tuesday, September 29. Join us at 3:00pm ET for a webinar with Professor Deborah Lipstadt on "Hate does not stop itself – it must be stopped" and join us for a pre-debate event at 7:30pm ET with Senator Sherrod Brown.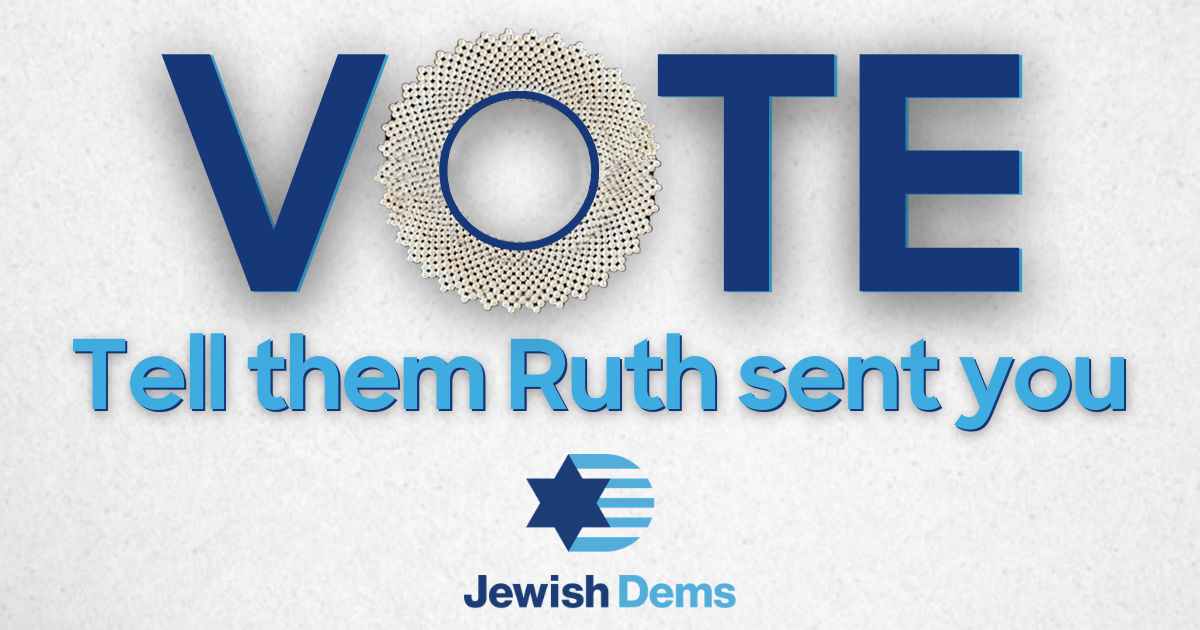 Earlier this week, as Justice Ginsburg was memorialized at the Supreme Court and thousands began paying their respects, the 
Washington Post
 released a new report on President Trump's abhorrent antisemitism and racism. 
The Post
 reported that "After phone calls with Jewish lawmakers, Trump has muttered that Jews 'are only in it for themselves' and 'stick together' in an ethnic allegiance that exceeds other loyalties." This is not the first virulently antisemitic statement made by Trump, and sadly it won't be the last. We're keeping track.
Jewish Democrats know that four more years of Trump's anti-Semitism, mistreatment of marginalized communities, and assaults on democracy could prove fatal. As the Senate prepares to consider Trump's nominee to replace Justice Ginsburg, our work is more urgent than ever before.
Join us on Tuesday, September 29, at 3:00 ET for a special briefing on "Hate does not stop itself – it must be stopped" with noted Holocaust historian and Emory Professor Deborah Lipstadt. RSVP by clicking here or on the image below.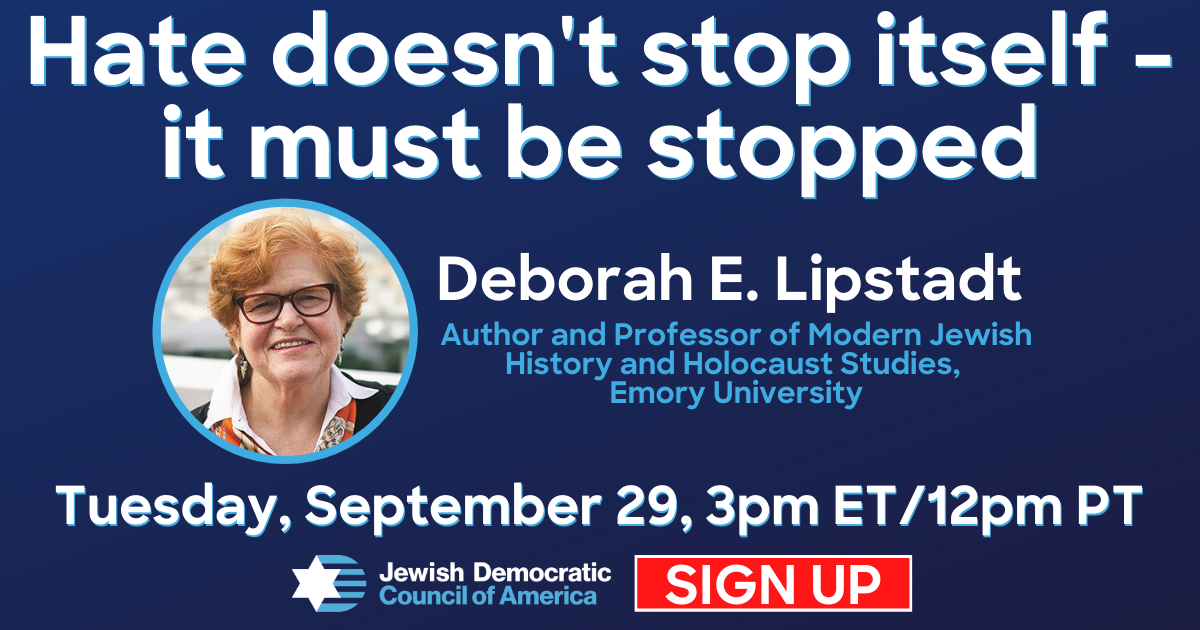 The first presidential debate is scheduled for Tuesday at 9:00 PM ET. Join us on 
Tuesday, September 29 at 7:30-8:30 PM ET
 for a
 pre-debate program hosted by JDCA's Ohio Chapter
 and featuring 
Senator Sherrod Brown
 discussing the latest developments and how you can make the most meaningful difference with less than 40 days before the most important election of our lifetimes. RSVP by clicking on the image below.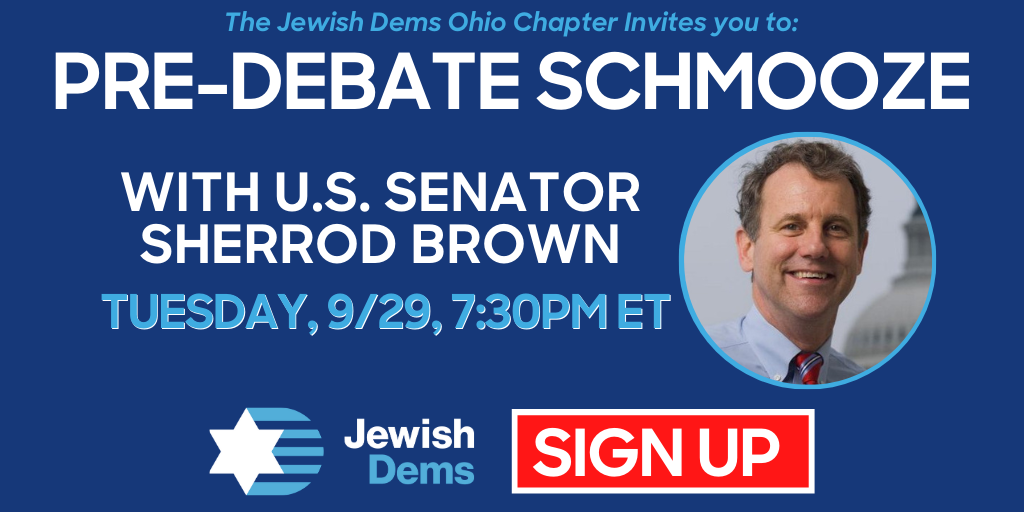 We hope to see you next week, and hope you will support JDCA today. Together, we will restore the soul of our nation and ensure a brighter future for all Americans. We wish everyone fasting for Yom Kippur an easy and meaningful fast.
Shabbat Shalom and G'mar Chatimah Tovah,
Ron Klein,
Chair, Jewish Democratic Council of America
Halie Soifer
Executive Director, Jewish Democratic Council of America