Article
Three Opportunities to Turn Words into Action
June 15, 2020
We've marched. We've raised our voices. We've advocated for change. We've only just begun.
With just 140 days to go before the most important election of our lifetimes, the Jewish Democratic Council of America (JDCA) is not just committed to racial justice and equality – we're also committed to taking action and helping to elect those who share our values.
Here are three things you can do in the next three days to join us in translating words into meaningful political action.
Join our efforts by writing to your member of Congress, urging them to support the Justice in Policing Act. This important piece of legislation will end chokeholds, hold police accountable for violence, and aim to address systemic racism and bias in our police system.
Join us tomorrow, Tuesday, June 16 at 3pm ET/ 12pm PT, and hear from the Chair of the Congressional Black Caucus, Congresswoman Karen Bass, about this critically important bill, which she introduced, as well as other actions we can all take in the fight for racial justice.
And on Wednesday at 4pm ET, hear from all seven of the Democratic primary candidates running in New York's 17th congressional district, retiring Rep. Nita Lowey's seat in a special JDCA candidate forum open to the public. Reminder for Jewish Dems in Westchester and beyond – the New York primary is on June 23 and you don't want to miss this conversation.
Sign-up for all these opportunities by clicking on the images below, and share with others.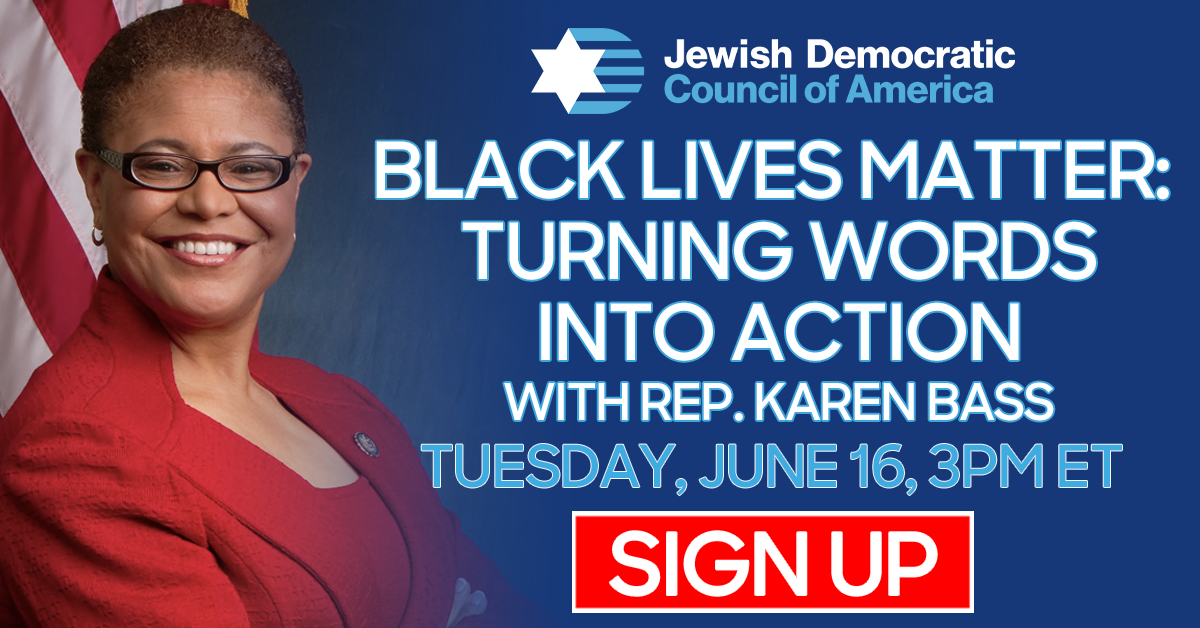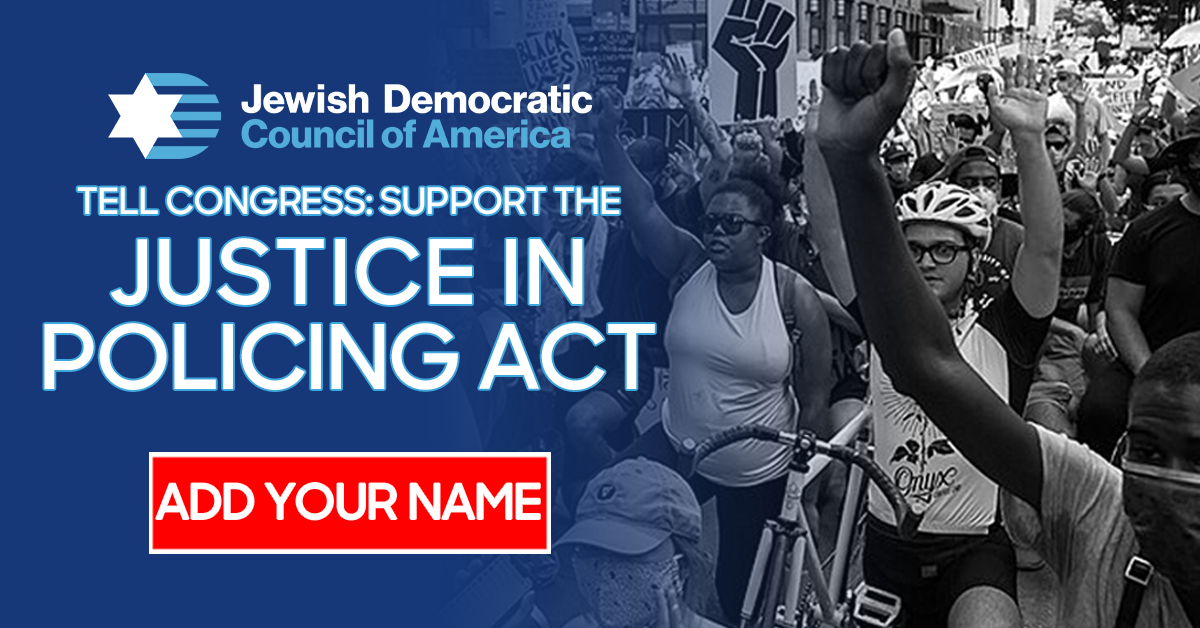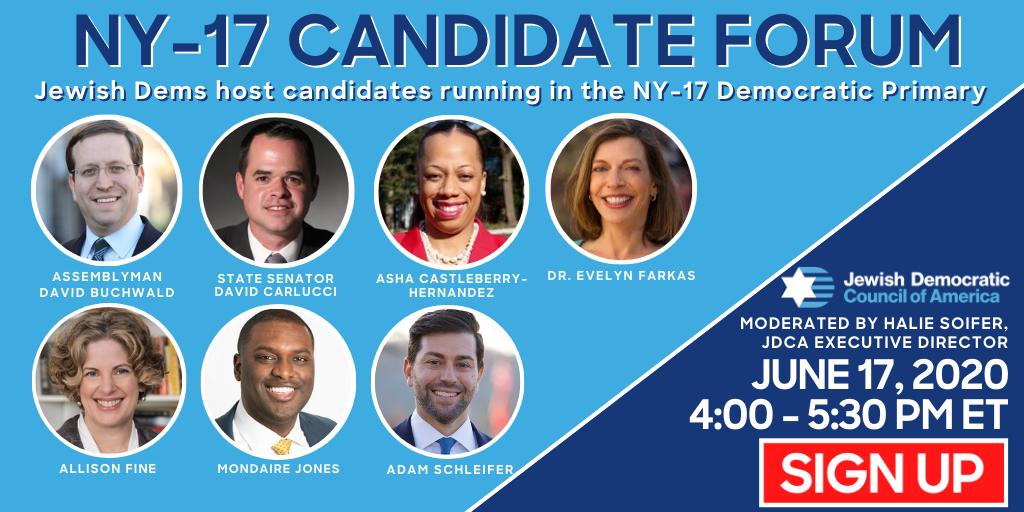 JDCA is mobilizing voters to elect Joe Biden and other Democrats who share our values to the House and Senate. We need you to join us in these final months before this critically important election.
Become a part of our growing movement by signing-up for a state chapter and joining our efforts to ensure a better and brighter future for all Americans.
Sincerely,
Ron Klein,
Chair, Jewish Democratic Council of AmericaHalie Soifer
Executive Director, Jewish Democratic Council of America