Article
The Jewish value of saving a life – take action today
March 27, 2020
In Judaism, the principle of pikuach nefesh means that the preservation of human life comes above all else. The Talmud teaches us that whoever saves one life has saved the entire world. Yet amidst the worst public health crisis of our lifetime, President Trump has suggested that reopening the country takes precedence – that economic concerns supersede our health and safety. This is immoral, fundamentally wrong, and antithetical to our core beliefs.
Not only is this an affront to Jewish and American values, but it is a false choice. The economy will not recover until this pandemic is under control. Social distancing is not a choice – it's a necessary step that will save lives. We don't have the luxury of arbitrarily selecting a pandemic end date.
We remind President Trump and all Americans – pikuach nefesh – we must do everything we can to save lives. And we urge you to take action and join us. Our next call in our Democrats Leading in Crisis call series will take place this Tuesday, March 31, at 3pm ET. The call will feature Congressman Max Rose (NY-11) and former Deputy Secretary of Treasury Sarah Bloom Raskin talking about the economic dimensions of this crisis, as well as the response of Congress. Please join us by clicking on the image below, and read on for steps you can take to help save lives and join our conversation about the crisis today.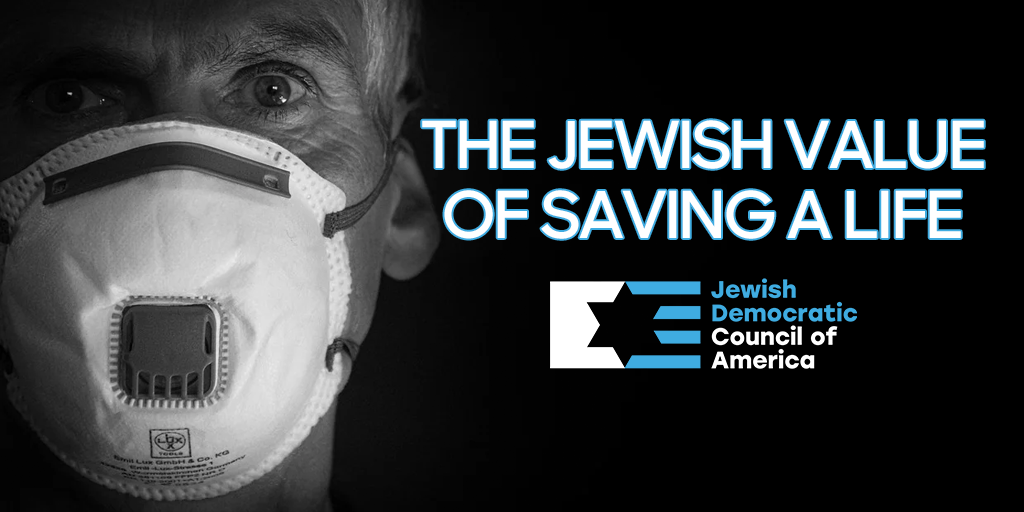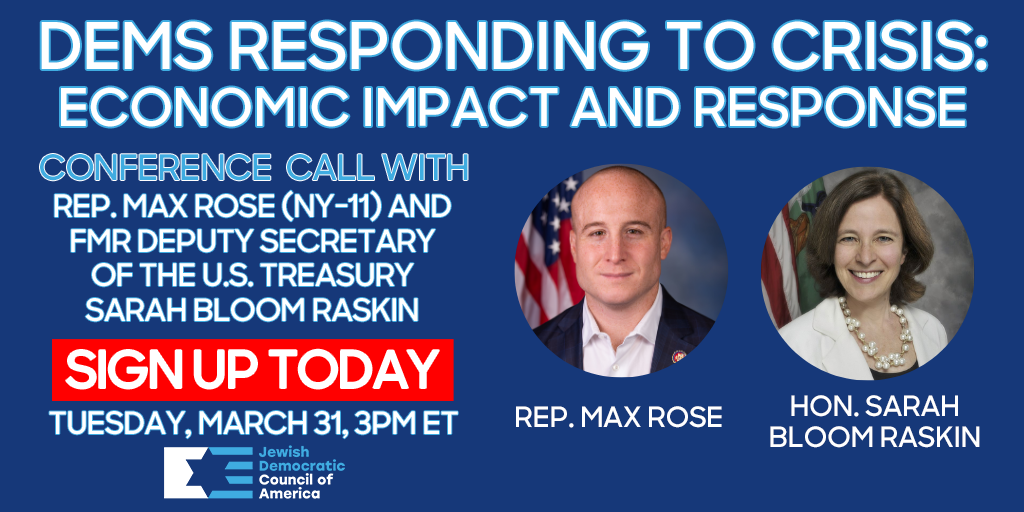 On Thursday's call, we heard from Congresswoman Elissa Slotkin (MI-8), Jeremy Bash and Ned Price about the dire need for more medical equipment and supplies. In the past week, we've heard stories about health care workers on the frontlines being forced to work without necessary personal protective equipment (PPE). Some doctors have been forced to make the horrific choice of which patients to save due to a shortage of ventilators. Because Trump has failed to act, Rep. Slotkin has introduced legislation requiring President Trump invoke existing law – the Defense Production Act – to increase the production and distribution of vital medical supplies. Join us in demanding the President Trump do so today.
(UPDATE: On the afternoon of March 27, President Trump invoked the Defense Production Act, weeks after the first calls for him to do so. Upon signing the memorandum, President Trump said that GM was "wasting time." We think it was President Trump who wasted time implementing this critical life saving measure.)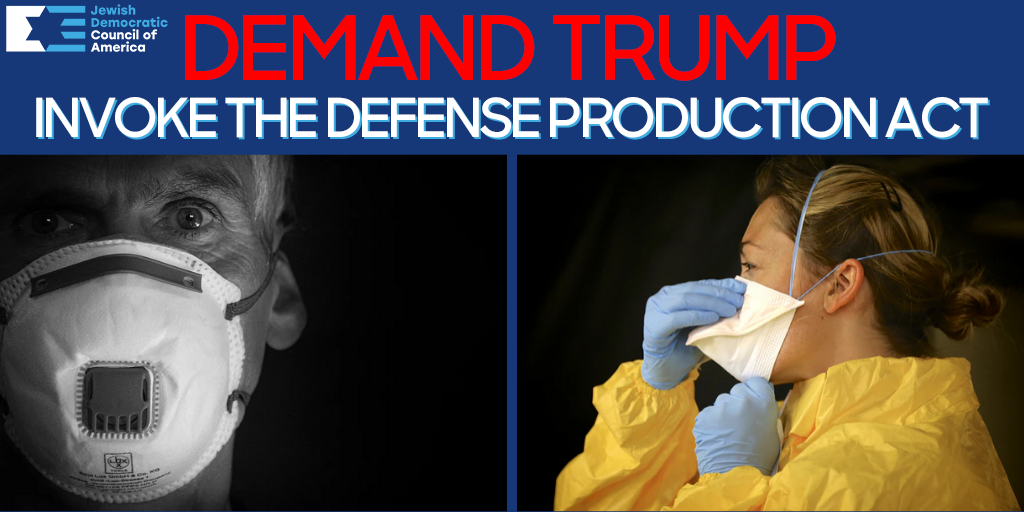 On our call, Jeremy Bash emphasized that "A virus does not understand nationality. A virus does not understand borders. A virus does not understand political parties. This is not an "America First" challenge – this is a humanity first challenge." We agree, and that's why we're doing all we can to meet this challenge and help to save lives.
Please consider supporting our fundraising effort to support health care workers on the frontlines. Buy a JDCA Seder plate today, and the proceeds will go to Mt. Sinai hospital in New York to support purchases of personal protective equipment. Just this past week, a nurse died at Mt. Sinai, where they're facing a shortage of protective gear. Join us in helping Mt. Sinai by purchasing an advocacy Seder plate, below.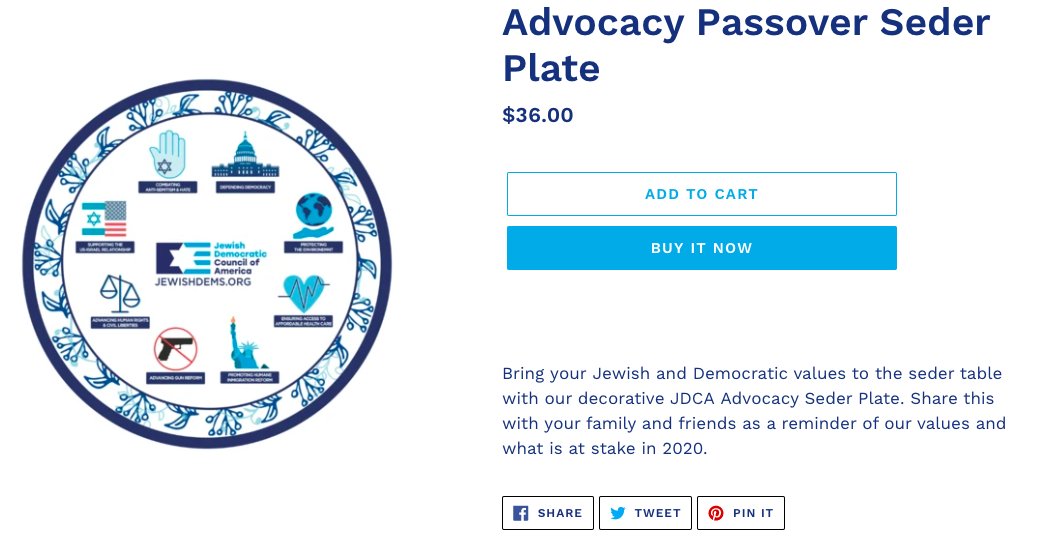 We hope you and your loved ones are safe and healthy, and wish you a peaceful Shabbat.
Ron Klein
Chair, Jewish Democratic Council of America
Halie Soifer
Executive Director, Jewish Democratic Council of America