Article
The home stretch – we all have a role to play between now and Election Day
October 19, 2020
Will we elect a new president on November 3? The answer is that it's in the hands of the American people, and we all have a role to play.
We know the Jewish vote will help to determine the outcome of the election in key swing states Joe Biden needs to win the election. In fact, the Jewish vote alone can ensure Joe Biden overcomes Donald Trump's 2016 margins in Florida, Pennsylvania and Michigan in 2020.
With polls showing Joe Biden winning at least 75 percent of the Jewish vote, we now need to do everything we can to get out the vote. Despite the record number of Americans voting early in 2020, we know that there are key segments of the population that need an extra push.
With only two weeks left in this election, you can still make a huge difference, and Get Out the Vote (GOTV) efforts matter. In recent weeks, JDCA digital ads have reached voters 25 million times, we've called over 100,000 voters via phone, and we've sent more than 200,000 texts.
We plan to more than double these numbers before Election Day, and we encourage you to join us, either as a volunteer or a donor. Choose whatever works best for you, but make your voice heard today with JDCA. Don't forget to encourage everyone in your family to vote, and click on the image below to join us for an event between now and Election Day.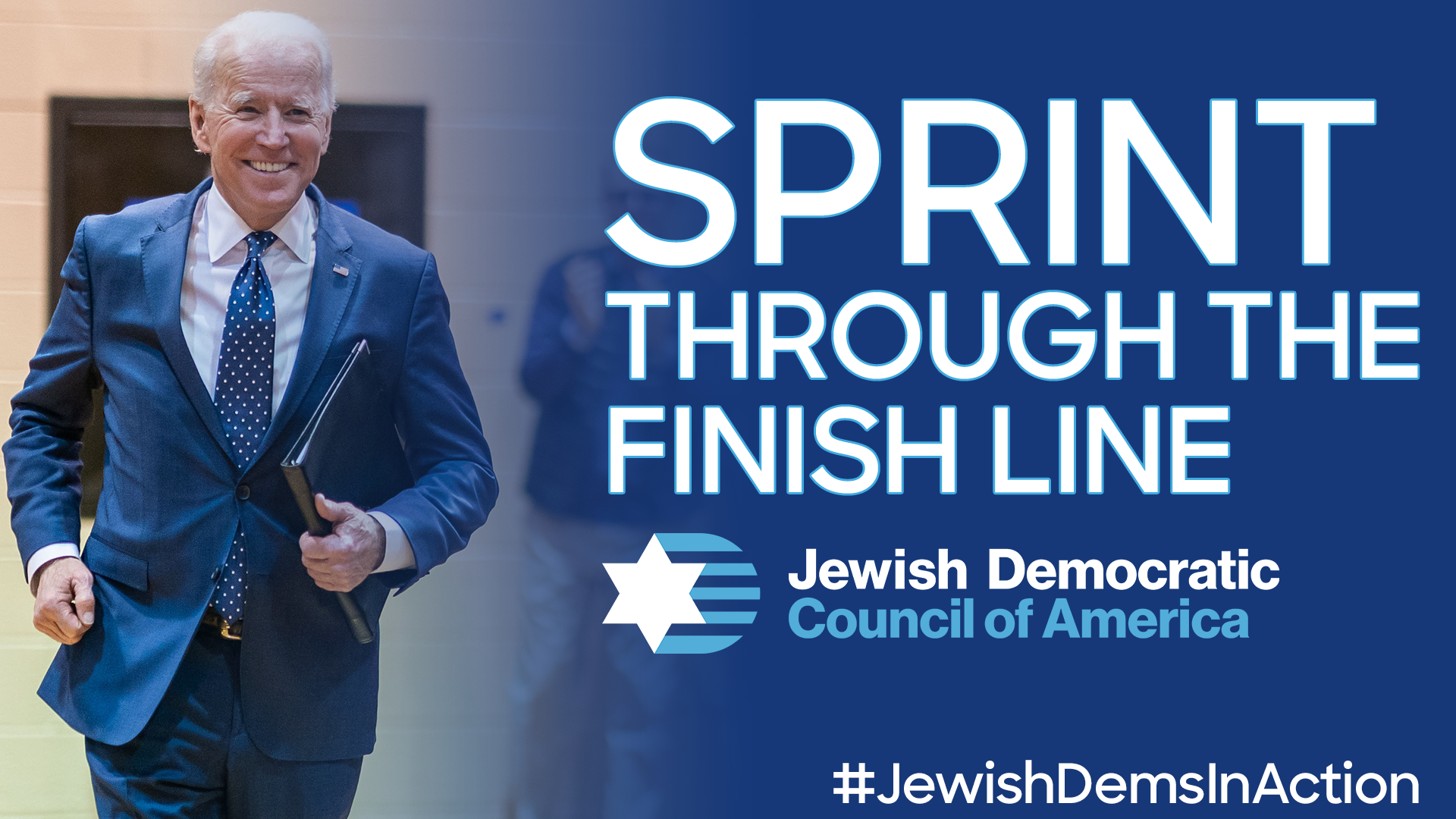 If you have friends who have questions about where the candidates stand on Israel and anti-Semitism, we have answers in our updated fact sheet.
Read and share our latest op-eds on Trump's failure to disavow right-wing extremists by JDCA Executive Director Halie Soifer, why Jewish voters should support Joe Biden by JDCA Board member Michael Rosenzweig, and why undecided Jewish voters should support Joe Biden by JDCA Senior Advisor Steve Sheffey.
And if that's not enough, check out 38 billion reasons to vote for Joe Biden by former Florida Congressman Robert Wexler.
The last presidential debate is scheduled for this Thursday in Nashville. Whether Trump joins or not, we invite you to join us for a pre-debate schmooze at 7:30 p.m. ET on Thursday, with special surprise guests. Sign up by clicking on the image below.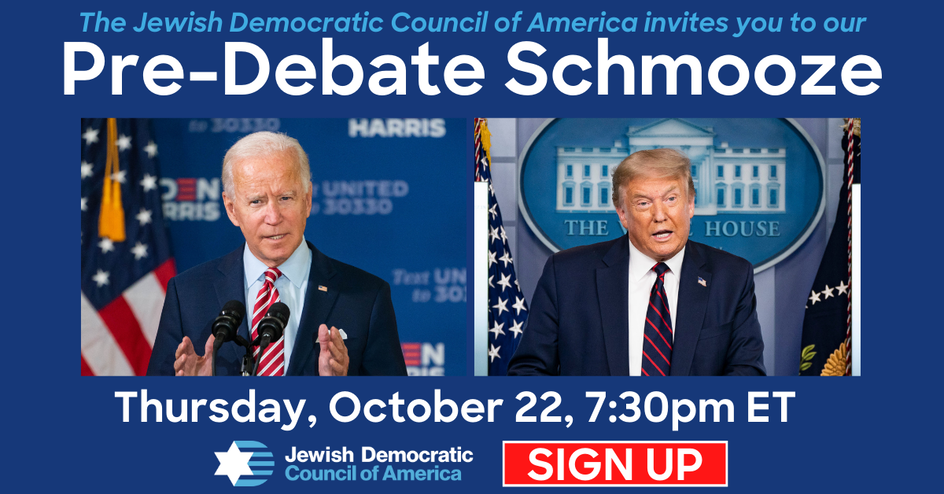 We are fighting to restore the soul of our nation, and we are confident that with your help, Inauguration Day will mark the dawn of a brighter future for America.
Sincerely,
Ron Klein,
Chair, Jewish Democratic Council of America
Halie Soifer,
Executive Director, Jewish Democratic Council of America