Article
Shana Tova from JDCA! 🍎 🍯 🌊
September 18, 2020
We at Jewish Democratic Council of America (JDCA) wish everyone a sweet, healthy, and happy New Year. Rosh HaShanah begins tonight, and we wish you much health and happiness in the new year.
We are grateful for your partnership and hope you'll join us in our commitment to electing Joe Biden and other Democrats who share our values in 5781. Click on the image below and keep reading for opportunities to get out the vote in these critical weeks between now and Election Day.
This Rosh HaShanah will be like none other, with families separated, people isolated, and some loved ones lost forever to the rapid spread of COVID-19. It did not have to be this way. It should not be this way. Resolve to make this coming year better by doing all you can to elect Democrats up and down the ballot, and click on the image below to join our phone banks.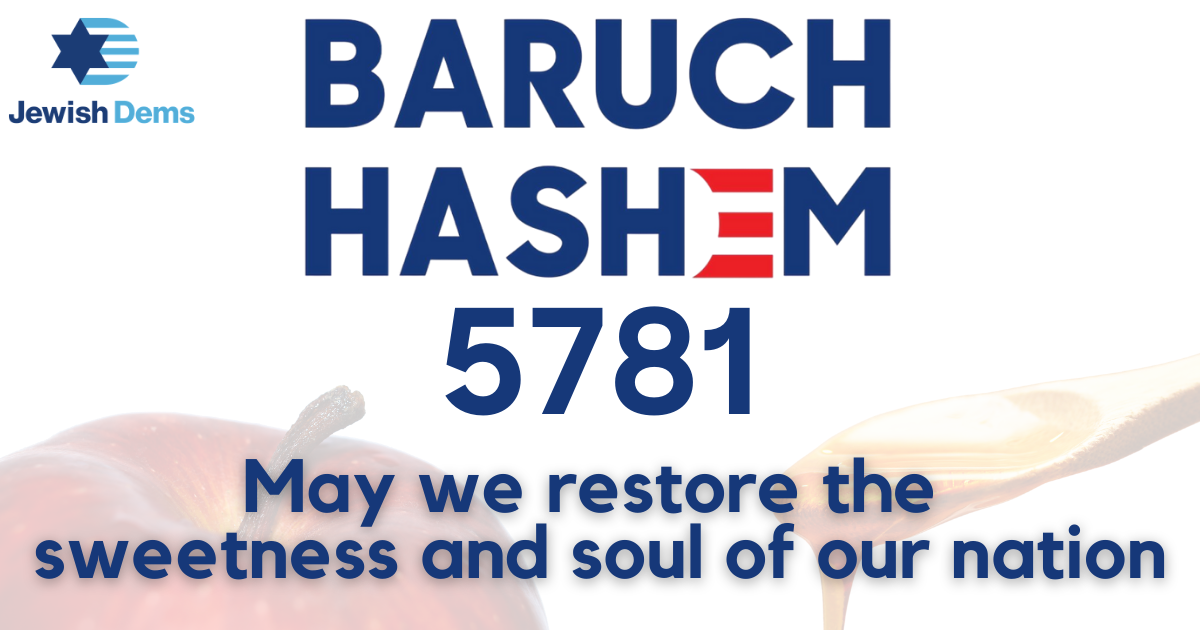 Polling released this week by the non-partisan Jewish Electorate Institute (JEI) confirms that the overwhelming majority of Jewish voters support Joe Biden over Donald Trump. Seventy percent of Jewish voters view Joe Biden favorably, which is an increase of 10% from February, and 40% higher than Trump's rating. While Biden's support among Jewish voters has increased since February, Trump's lack of support has remained exactly the same. Jewish voters trust Biden more than Trump on every issue, including Israel.
Read more about the poll by clicking the image below.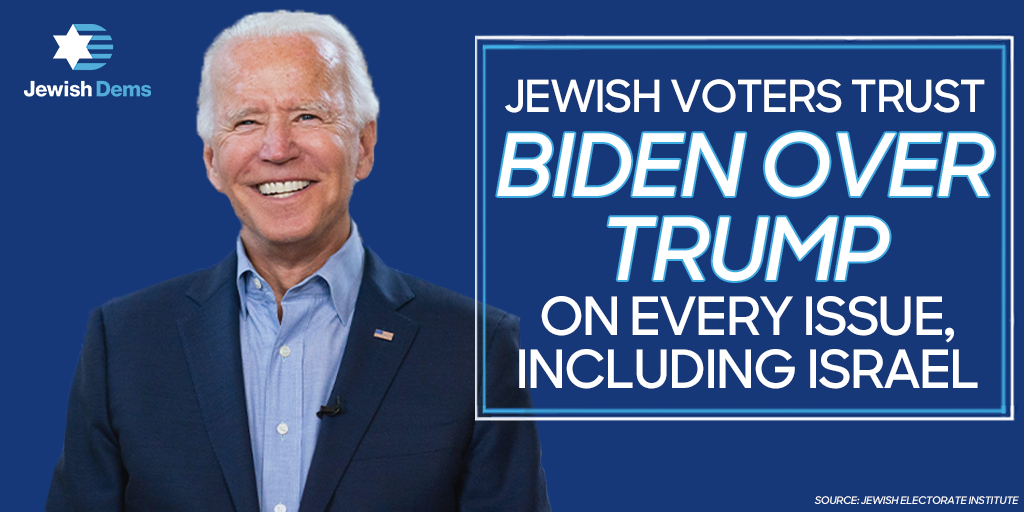 The poll found that the recent agreement between Israel and the United Arab Emirates (UAE) had no effect on Trump's numbers with Jewish voters, that most Jewish voters feel less secure than they did four years ago, and that a majority believe they will be less safe if Trump is reelected. For more, watch our briefing with Ambassador Dan Shapiro, Dana Stroul, and Halie Soifer from earlier this week.
As good as Joe Biden's numbers are at this moment, they only matter if we vote. JDCA is the only national organization combining advocacy for Jewish values and the Democratic political agenda. We hope you'll join us by organizing to impactthe outcome of this election.
Here are three ways you can get involved:First, make sure that you and your family have a plan to vote. Vote by mail or vote in-person early or on Election Day, and make sure you know what you need to do in your state. Check out JDCA's voter toolkit, and ensure your voice is heard and your ballot is counted by November 3rd.
Second, join our phone banks to increase Democratic turnout and win this election. JDCA has made more than 50,000 calls in recent weeks, targeting Jewish Democratic voters where they matter most. Every call will make a difference, and we need your help to reach even more voters. Click on the image below to join us and check out our calendar of events, including a conversation with Sen. Jacky Rosen (D-NV) and Nevada voters and volunteers on Monday at 4:00pm ET.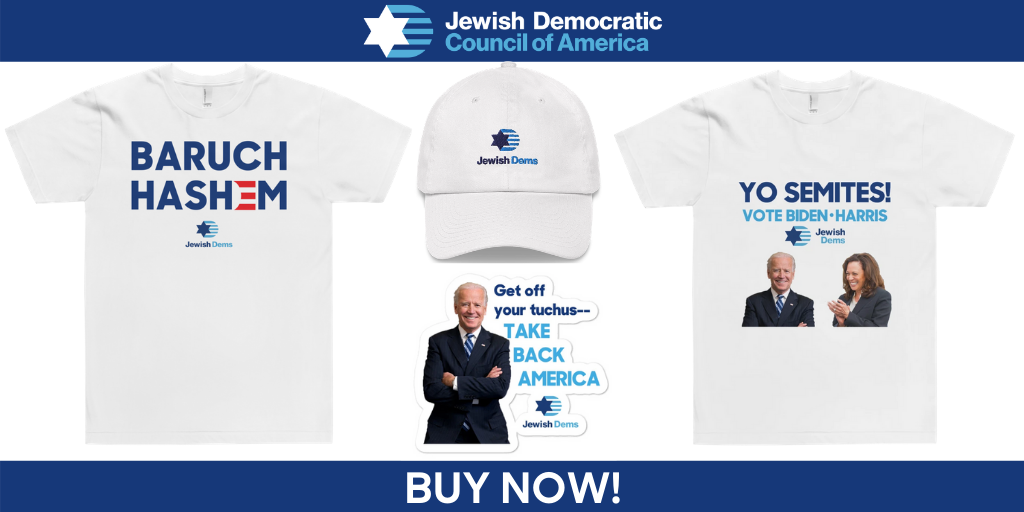 Together, we will restore the soul of our nation and ensure a brighter future for all Americans.
Shana Tova and Shabbat Shalom,
Ron Klein,
Chair, Jewish Democratic Council of AmericaHalie Soifer
Executive Director, Jewish Democratic Council of America