Article
Right-wing extremists don't get to define the narrative on Israel
April 19, 2021
Over and over, we continue to see Republicans use Israel as a political wedge issue, falsely laying claims to the "pro-Israel" mantle. It's disingenuous cynical politicking and it's dangerous. As Jewish Democratic Council of America (JDCA) CEO Halie Soifer said last night at J Street's annual conference, "Donald Trump, Marjorie Taylor Greene, Tucker Carlson, and their allies inciting, amplifying, enabling, and aligning with right-wing extremists don't get to define the narrative on Israel."
Last week, Rep. Marjorie Taylor Greene attempted to position herself as the latest defender of Israel in the House. This was the same week she attempted to create a congressional caucus based on "Anglo-Saxon political traditions," which might as well have been called the Congressional White Supremacy Caucus. It doesn't matter what they call themselves – 
the GOP has become the home for racists and extremists, and their caucus of bigots remains a danger to our community and country.
 JDCA is pushing back and we ask that you join us by 
supporting our efforts
today. Keep reading to get involved with our efforts to further our values.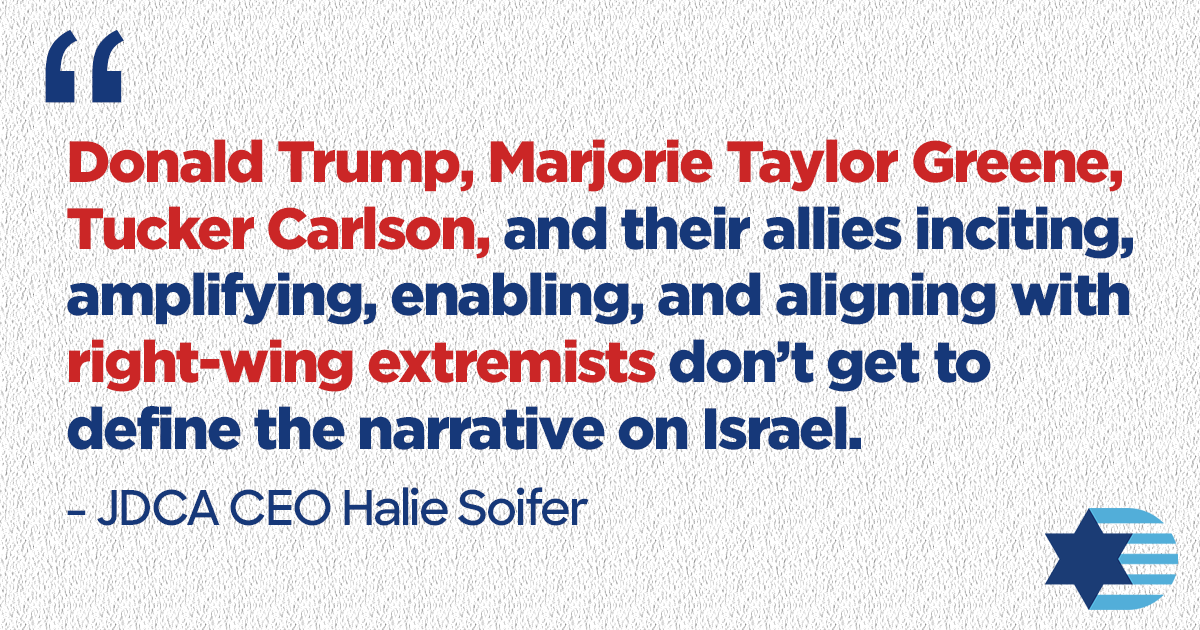 MEETING THE MOMENT: DEM LEADERSHIP ON CLIMATE CHANGE
This is a big week for taking action on one of the most important issues for Jewish voters: combating climate change. This Wednesday, we'll be joined by 
Senator Ed Markey (D-MA)
 and 
Rep. Sean Casten (D-IL),
 who will share how Democrats are leading on this issue and what actions you can take to be part of the solution. We'll be joined by 
Rabbi Jennie Rosenn
 and the discussion will be moderated by 
Rabbi Sarah Bassin
. Click below to 
join
.