Article
Proof that Elections Matter
August 13, 2021
This week demonstrated just how much elections matter and what is at stake in the 2022 midterm elections. 
On Monday, a new report from the United Nations Intergovernmental Panel on Climate Change reported on the grim reality of climate change, and concluded that humans have caused "rapid changes" to our environment. President Biden has reversed the reckless policies of the past four years. He has reentered the U.S. in the Paris Climate Accords and convened a climate summit with 40 world leaders. He has taken steps to reduce U.S. emissions, protect the environment, and create clean energy jobs. None of this would have been possible without our hard work to elect Joe Biden president.
On Tuesday, the Senate passed a historic infrastructure bill, which will grow our economy, enhance clean energy, and invest in the roads, bridges, and infrastructure that are vital to the American economy. With Joe Biden in the White House and Democratic control of the House and Senate, our government is once again delivering for the American people. None of this would have been possible without our hard work in 2020 to flip Georgia blue and take back the Senate.
Wednesday and Thursday marked four years since neo-Nazis marched on Charlottesville, chanting "Jews will not replace us." Despite the progress we've made over the past four years, the January 6 insurrection demonstrated that the battle for the soul of our nation still continues. Now, with Democrats in control of the White House, Senate and House, we have moral leaders standing up to white supremacy and right-wing extremism, which threatens our community and democracy. None of this would have been possible without our hard work to get out the Jewish vote in 2018 and 2020 to elect Democrats.
On Thursday, the Census Bureau released new data on the U.S. population, which will have a major impact on how legislative maps are drawn. However, the partisan nature of redistricting in many states degrades our democracy through the practice of gerrymandering. Democrats have been fighting to strengthen our democracy with the For the People Act (H.R. 1), which would establish non-partisan redistricting committees. Republicans are blocking this legislation, because they know that gerrymandering is the only way they can hope to take back Congress. We're advocating for passage of this critical legislation, even if it means abolishing the Senate filibuster.
This is why elections matter, and why we're calling on you to stay engaged as we prepare for 2022. Take action by clicking below to support our work, become a JDCA member, and join your state chapter.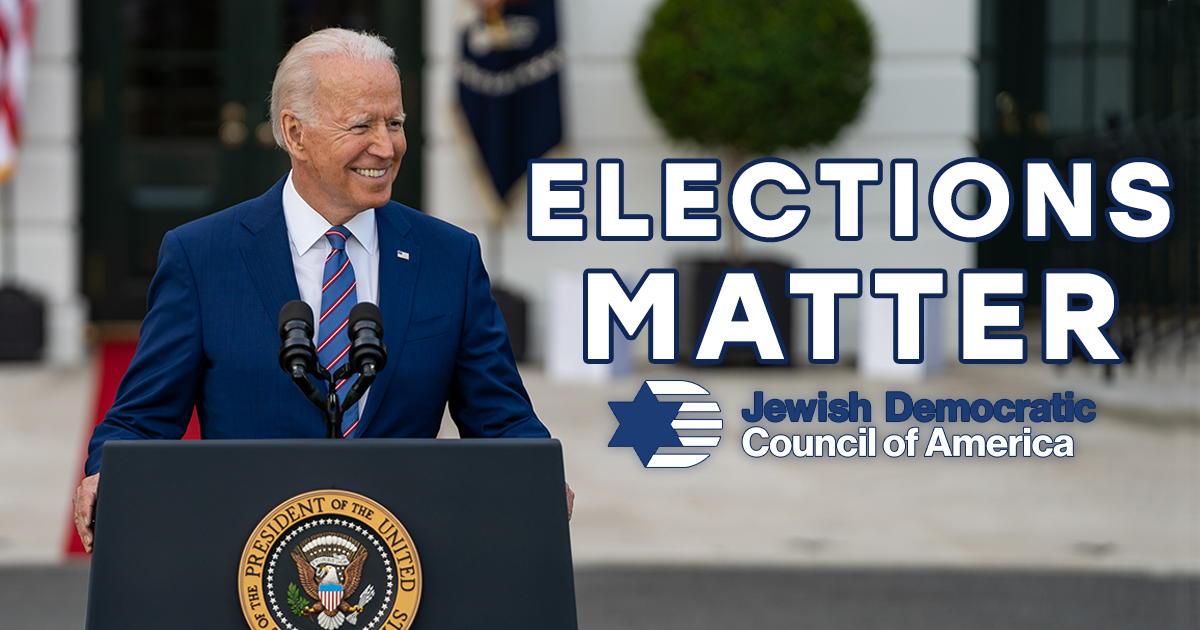 Last week, JDCA played a vital role in getting out the Jewish vote for Shontel Brown in the OH-11 Democratic Primary. Primary elections matter, and we're mobilizing Jewish voters for candidates who reflect our Jewish and Democratic values. Click below to read more about the impact of our work in OH-11.
Next week, JDCA will be celebrating four years since our founding, and we want to celebrate with you. We have Jewish Dems merch for the whole mishpacha! Click the image below to use the code 'mishpacha' at checkout for 15% off any item in the Jewish Dems Store.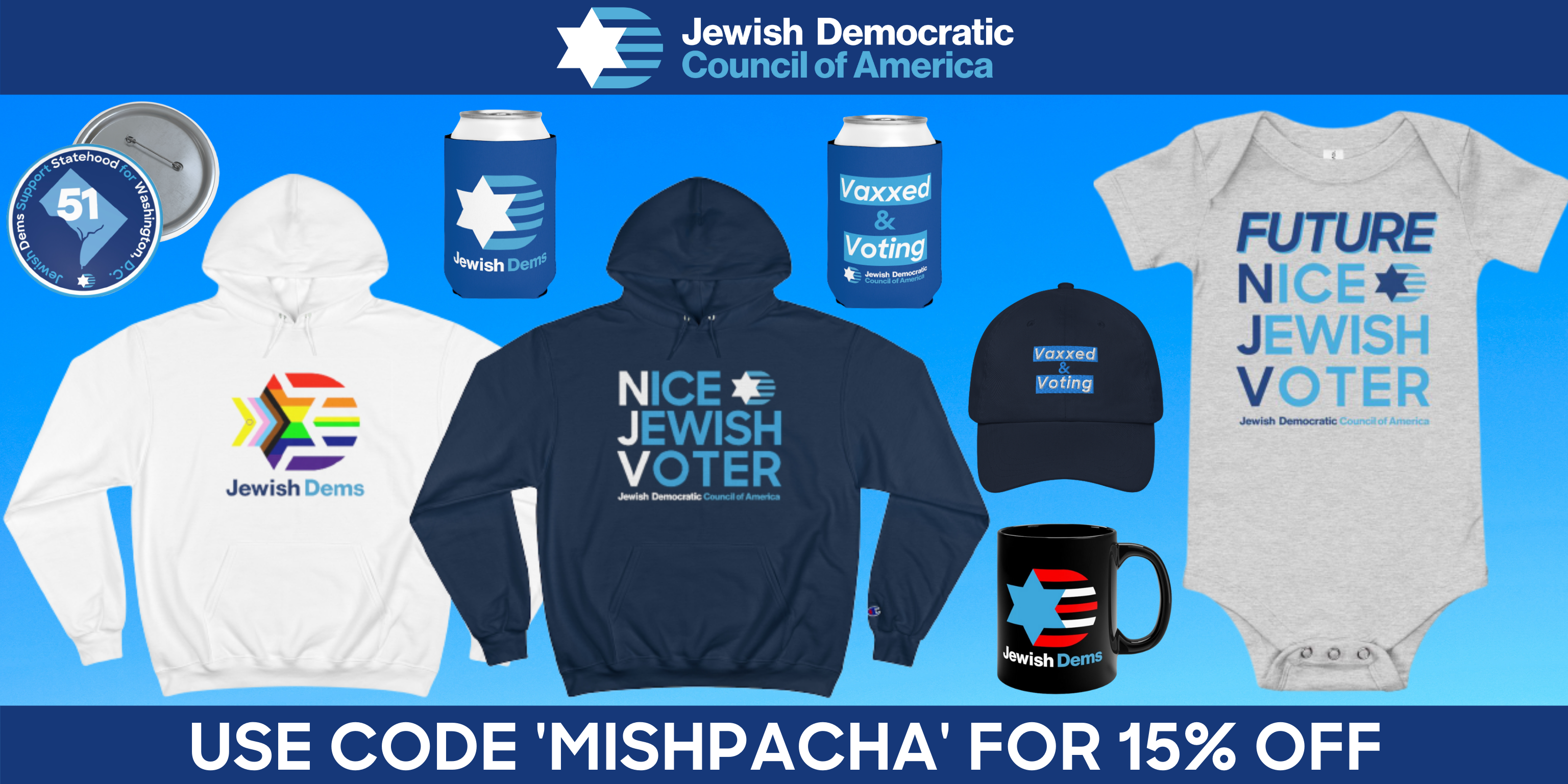 Join our growing team! JDCA is hiring for the following positions: Policy and Political Associate, Programming and Development Coordinator, and Fall 2021 Interns. Click here or below to read more and apply for these exciting opportunities to put you values into action as a member of the Jewish Dems team.
Shabbat Shalom!