Friends,
Our democracy cannot survive without an unwavering commitment to justice, free and fair elections, and rule of law. These concepts are the foundation of our democratic institutions and must not be viewed through a partisan lens.
This week, Republicans in Congress demonstrated that they are willing to sacrifice the strength and integrity of America's democracy to protect President Trump.
Former Special Counsel Robert Mueller's testimony exposed the authoritarian impulses of President Trump, his embrace of Russia's interference in the 2016 election, and his unwillingness to do anything to stop it from happening again. As Mueller confirmed, his investigation did not exonerate the president, Russia's meddling in our election was "sweeping and systematic," and it continues to this day.
Russia has interfered in our democracy and continues to do so with impunity because President Trump and Republicans in Congress have chosen to look the other way. Republicans in Congress have blocked measures to strengthen our election security, leaving our democracy vulnerable to continued foreign interference. In fact, on the very day that Mueller testified, Republicans in the Senate blocked three election security bills.
Republicans are treating the integrity of our elections as a partisan issue, and the strength of our democracy lies in the balance. Jewish Democrats reject this betrayal of Jewish and American values and refuse to accept it. Take action with us today by writing to your Senators demanding they support legislation to defend our elections from foreign interference.
Nothing less than the strength of our democracy is at stake.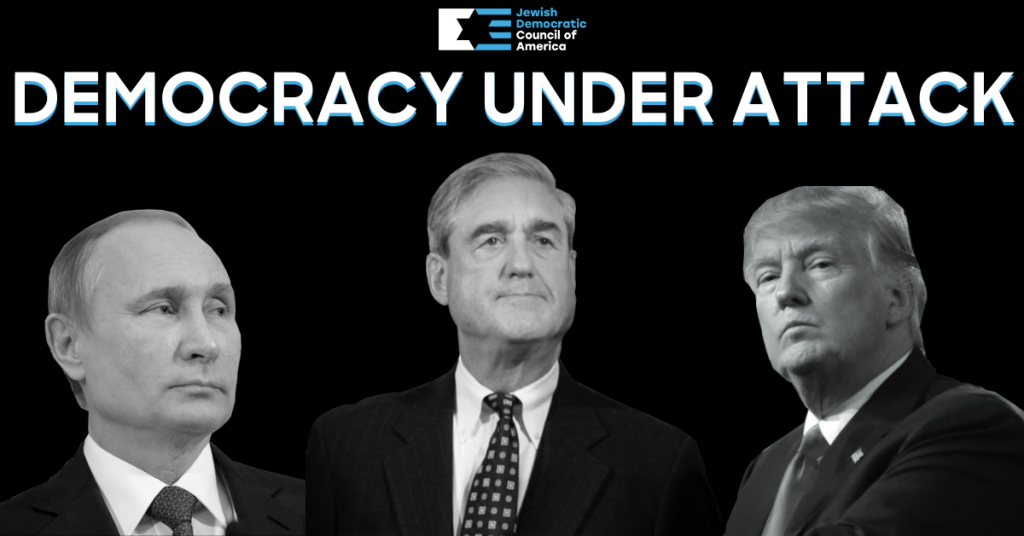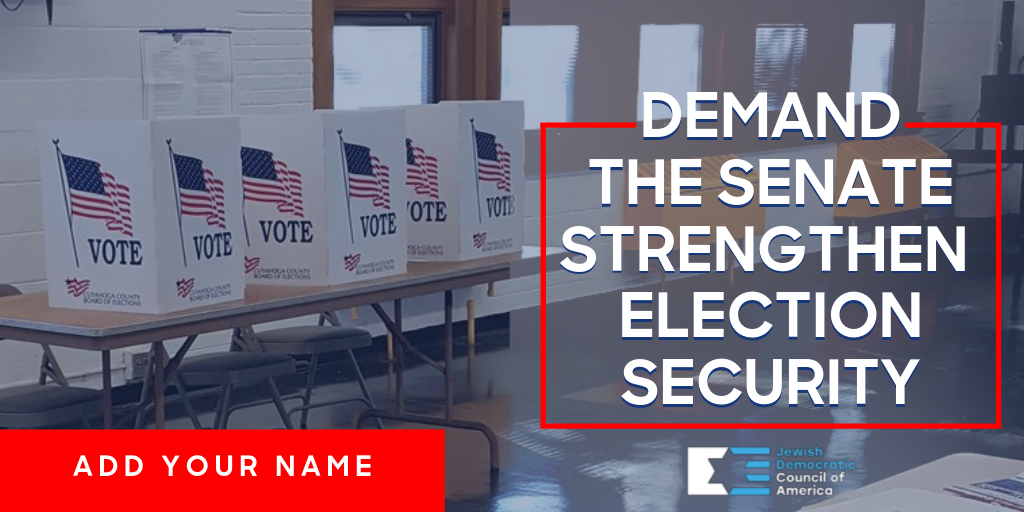 JDCA Speaks Out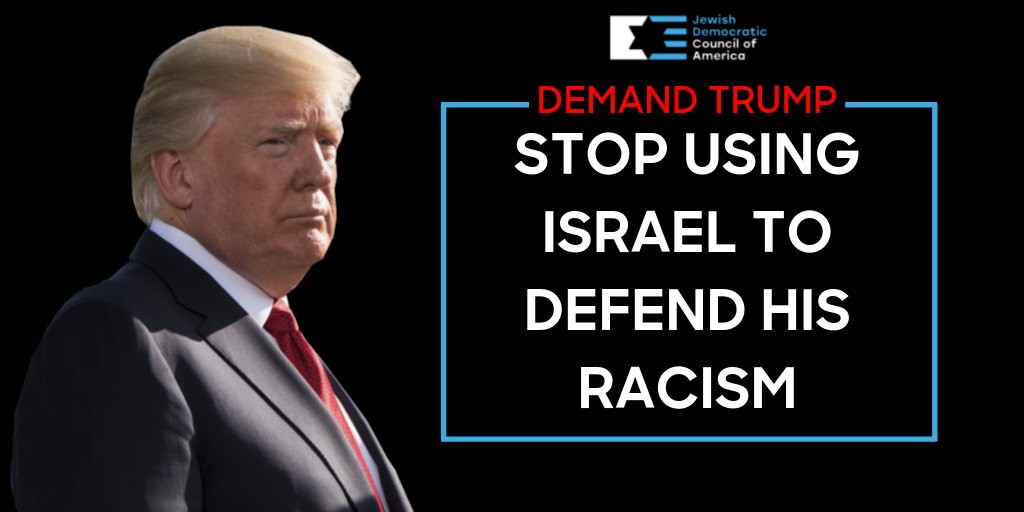 This is only a snapshot of our weekly activities. Stay informed in real-time by following JDCA on Facebook, Twitter, and Instagram so that you don't miss anything, including briefing calls and events. And be sure to visit our online store.
Our work is not possible without you,  and we thank you for standing with JDCA as we fight for socially progressive, pro-Israel, and Jewish values.
Thank you,
Ron Klein,
Chair, Jewish Democratic Council of America
Halie Soifer
Executive Director, Jewish Democratic Council of America