Article
New Year, New Opportunities
September 10, 2021
On behalf of everyone at JDCA, we wish you a happy, healthy and sweet new year. During these days of awe between Rosh Hashanah and Yom Kippur, join us by advocating for our Jewish and Democratic values. Our most pressing priority is defeating the Republican recall effort in California, which poses a serious threat of replacing Governor Newsom with a right-wing extremist in just four days. Read about JDCA's efforts in today's Jewish Insider, which focuses on the impact of the Jewish vote in CA. Also, check out our latest digital ad – sent to hundreds of thousands of CA Jewish voters – and overview of JDCA's efforts to defeat the recall below.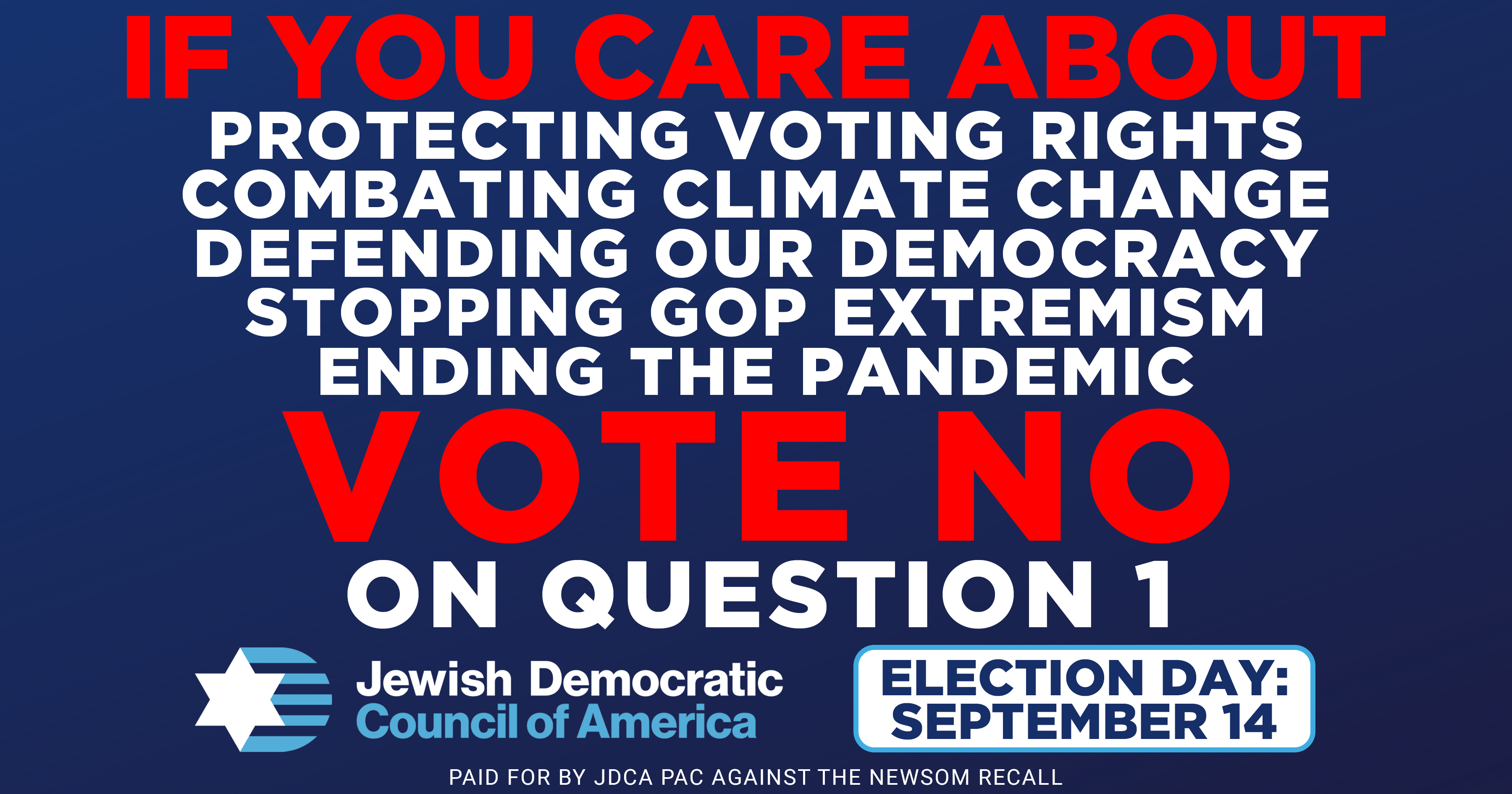 Strong voter turnout is the key to defeating the GOP recall, and we know that the Jewish vote can make the difference. In 2020, the Jewish vote helped clinch the White House for Joe Biden. In January, Jewish voters helped turn Georgia and the Senate blue. And in August, the Jewish vote made the difference in Shontel Brown's victory in OH-11. On Tuesday, the Jewish vote will play a key role in defeating the CA Republican recall – but only if we get out the vote. That's where you come in, and we're calling on you to take action. Click below to help mobilize the Jewish vote and to join us on Monday, September 13 with Pod Save America host and co-founder of Crooked Media, Jon Lovett.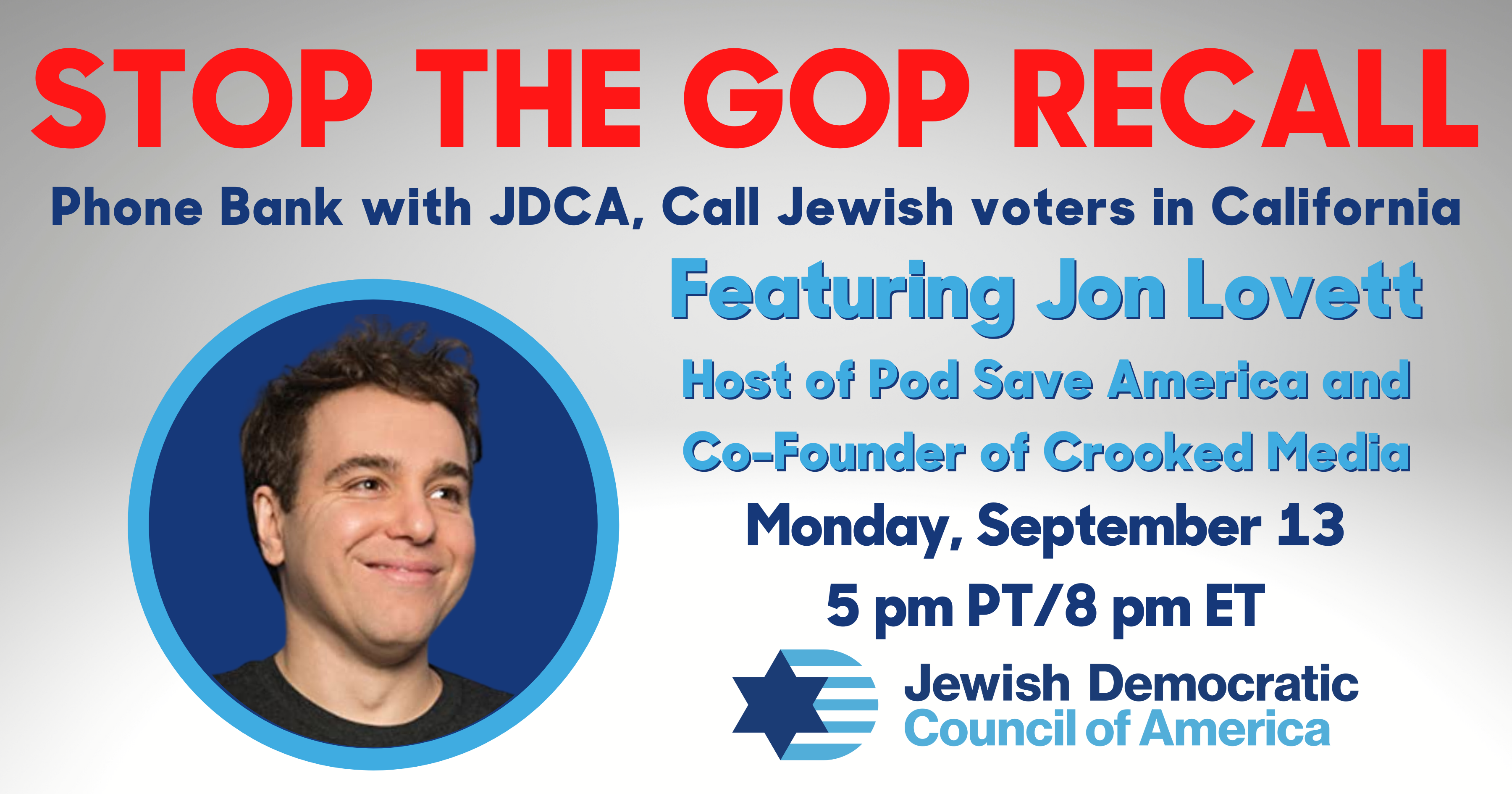 SUNDAY, 9/12 – PHONE BANK AND TEXT BANK: Join us as we call and text Jewish voters in California to make sure they are voting NO on the recall. Phone bank at 2:00 p.m. PT/5:00 p.m. ET and text bank at 3:00 p.m. PT/6:00 p.m. PT.
20 YEARS SINCE SEPTEMBER 11
This Saturday marks 20 years since the September 11 terrorist attacks. The anniversary of that tragic day and the end to the war in Afghanistan are opportunities to remember the thousands killed, their families, and the heroism of our first responders and service members. As we recognize this somber anniversary, we recommit ourselves to our work of tikkun olam – repairing the world – and fighting for the safety, rights, freedom and dignity of others. We're grateful for the opportunity to do so with all of you and on behalf of Jewish Democrats everywhere.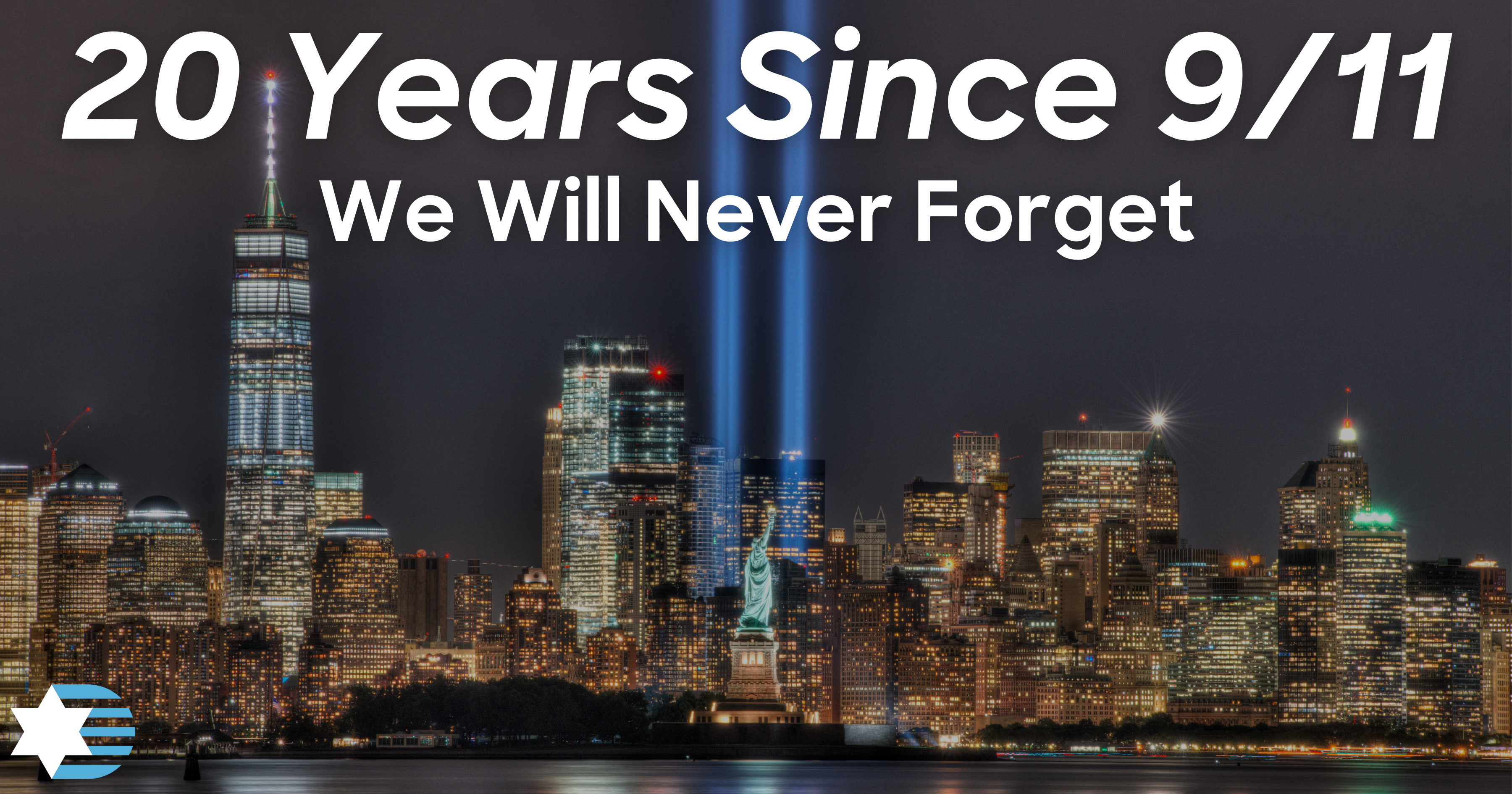 Thank you for your continued support and partnership. We look forward to taking action with you to stop the GOP recall in California.
Shabbat Shalom and Shana Tovah,
Hon. Ron Klein,
Board Chair, Jewish Democratic Council of America
Halie Soifer,
CEO, Jewish Democratic Council of America