Article
MI-11 Forum Tomorrow
March 23, 2022
Everything we've been fighting for is on the line in the midterm elections, and Jewish Dems are taking action to advocate for our values and elect those who share our values. At JDCA, we are helping Jewish voters make informed decisions before they vote. That's why we're excited to host Congressman Andy Levin and Congresswoman Haley Stevens TOMORROW at 3:00 p.m. ET for the first candidate forum in the MI-11 Democratic Primary. Due to redistricting, Reps. Levin and Stevens will face off in the Democratic primary this August.
Join us TOMORROW, March 24 at 3:00 p.m. ET/12:00 p.m. PT. This is the first forum the candidates for MI-11 are participating in, so save your spot and sign up today. Keep reading to save the date for our upcoming Week of Action.
Sign Up for MI-11 Primary Forum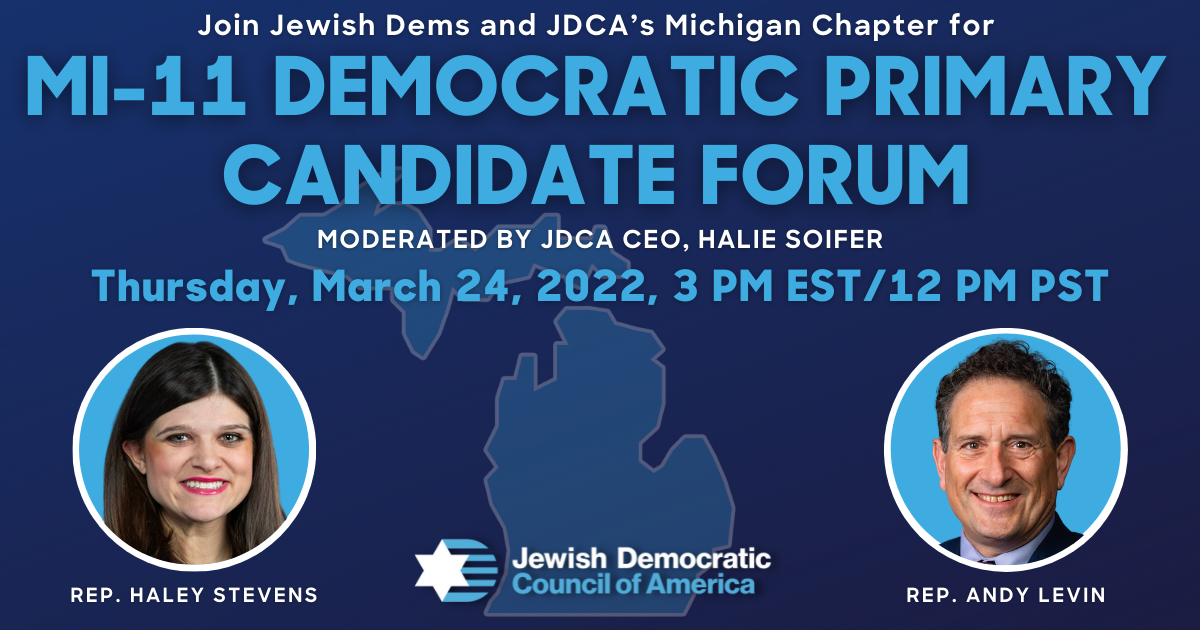 As the political home of Jewish Democrats, JDCA is the only organization where you can take action on the issues that matter most to Jewish voters. We're thrilled to announce our 2022 Virtual Week of Action, where we will meet with dozens of members of Congress to advocate for our values, will take place May 11-12, 2022.
During JDCA's Week of Action last year, 725 Jewish Dems and volunteers participated in 81 Hill meetings to advocate for legislation and issues of importance to Jewish voters. This year we will again meet with Democratic members of Congress and advocate for our policy priorities and values as Jewish Democrats, including:
Combatting antisemitism, domestic extremism, and white supremacy;
Protecting our democracy and voting rights;
Supporting a strong US-Israel relationship; and
Preventing a nuclear-armed Iran.
Save the date for May 11 and 12, and let us know you are ready to take action for our values. Sign up to get more information about what to expect in May.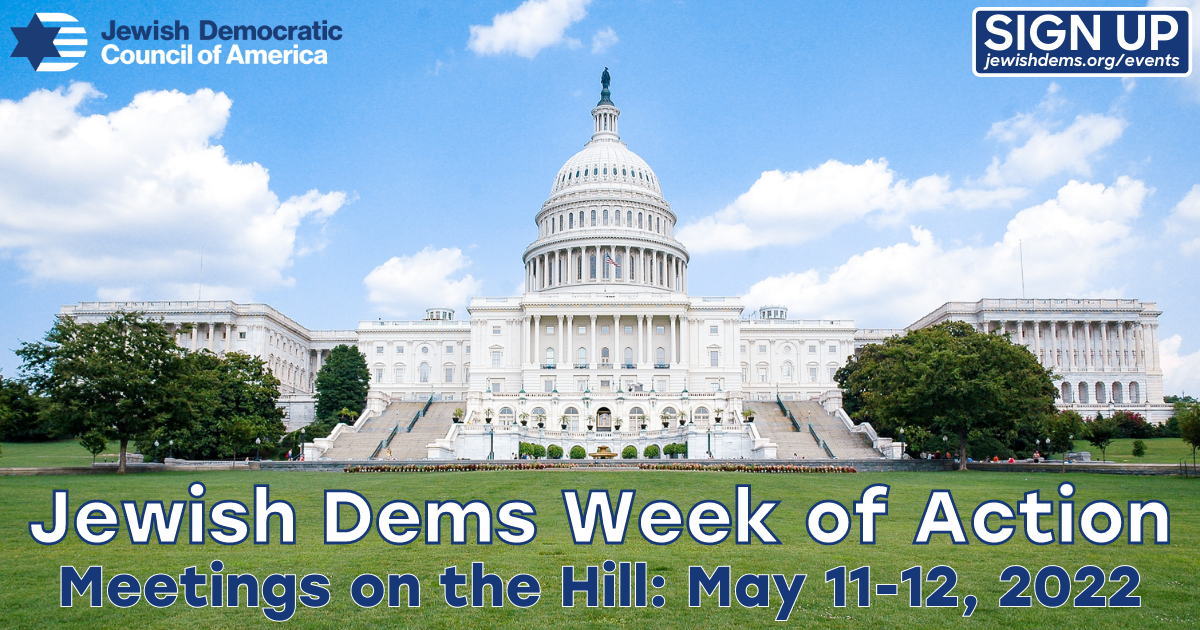 Thank you for your continued partnership.
Sincerely,
Halie Soifer
CEO, Jewish Democratic Council of America