Article
Justice, Equality and Action
June 19, 2020
Today is Juneteenth, which marks the end of slavery in the United States. This year, Juneteenth feels all the more salient, with a resurgence of the Black Lives Matter movement and with so many Americans waking up to the realities of systemic racism in our country. Today, we recommit to advocating for racial justice and taking action to elect those who share our values. Read our full Juneteenth statement here and by clicking on the image below.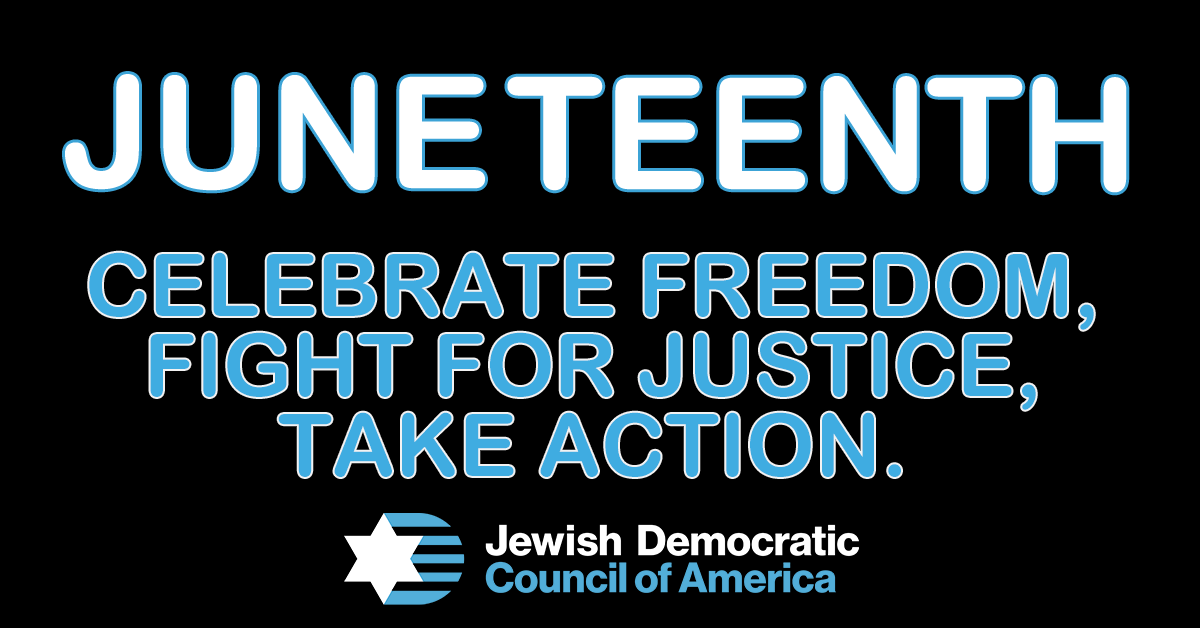 This week, we hosted Rep. Karen Bass (D-CA), the Chair of the Congressional Black Caucus, to talk about how we can all take action to bring about racial justice. Rep. Bass introduced the Justice in Policing Act, which aims to hold police accountable, end racial profiling, change the culture of law enforcement and end systemic racism and bias in law enforcement. We support these reforms, and encourage you to join us by doing exactly what Congresswoman Bass advised – write to your members of Congress, encouraging them to support the legislation.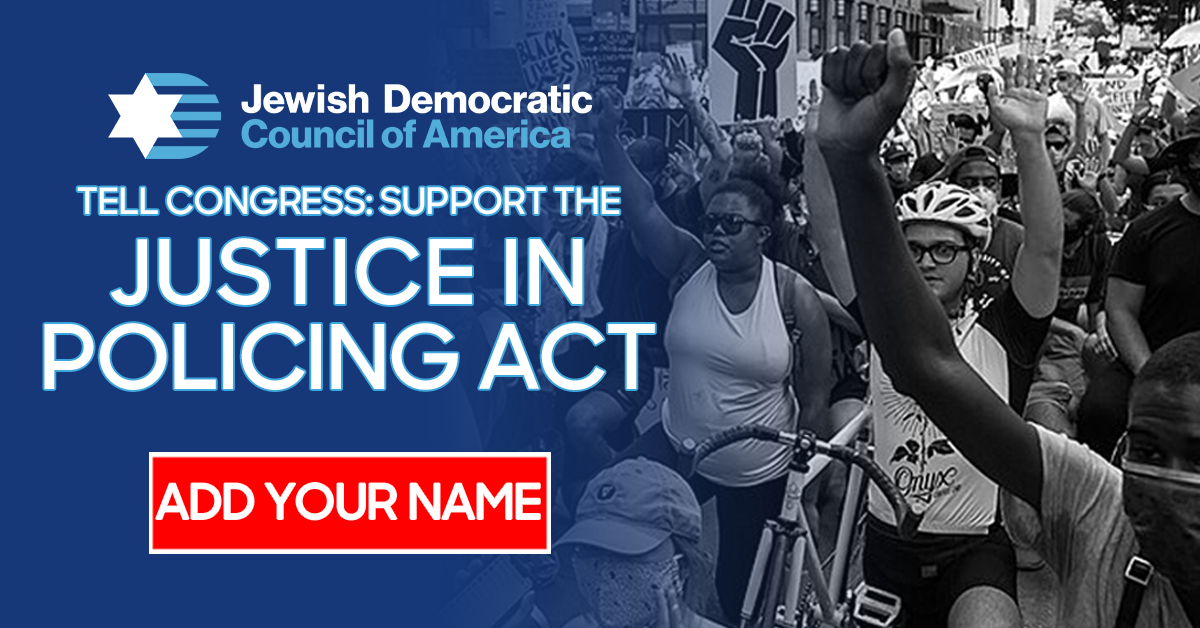 We're continuing to speak out against President Trump's emboldening of hate, including his campaign's use of a Nazi symbol in campaign ads, which were removed by Facebook this week for violating their policy on hate groups. Check out our tweet about it here. Once again, Donald Trump is using anti-Semitic dog-whistles in his election and we condemn it in the strongest possible terms.
Democrats are fighting for the values we cherish, which is why Jewish Americans overwhelmingly vote Democratic, and we can't take this election for granted. The stakes are too high. That's why we have set up digital phone and/or text banking every Wednesday evening from now until the election and we encourage you get involved.
Take action and join us WEDNESDAY, June 24, from 5:30-8:30pm ET.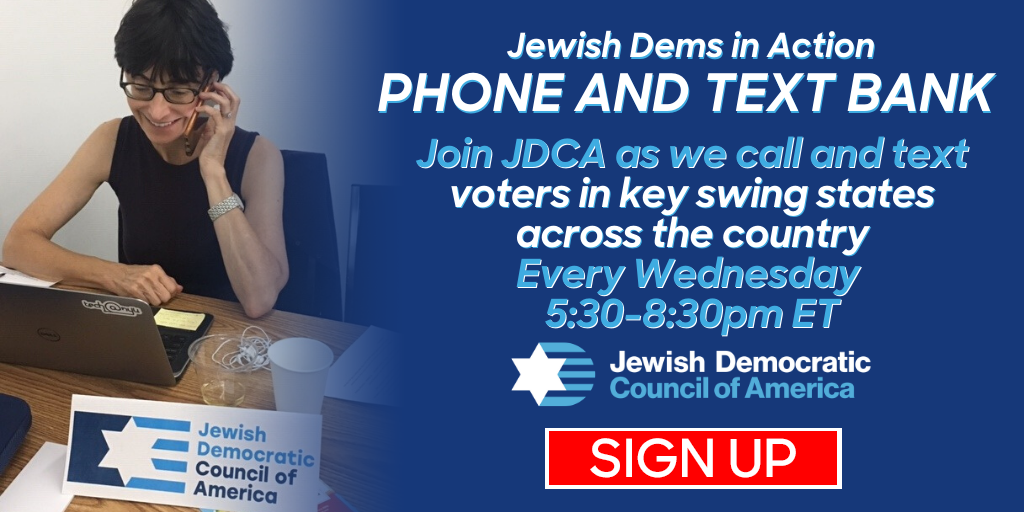 JDCA is mobilizing to elect Joe Biden, protect our House majority, and win back the Senate, and we need you to join us in these final months before this critically important election. Please become a part of our growing movement by signing-up for a state chapter and join our efforts to ensure a better and brighter future for all Americans.
Shabbat Shalom,
Ron Klein,
Chair, Jewish Democratic Council of America
Halie Soifer
Executive Director, Jewish Democratic Council of America