Article
Join us this Sunday with Sen. Booker, Mandy Patinkin & Jon Lovett!
October 30, 2020
It's now or never. We're looking to you to help us ensure we elect Joe Biden and Kamala Harris, as well as Senate and House Democrats. Click on the image below to join us in the next four days to prevent another four years of Donald Trump. You'll be in good company at our "Last 72 Hours to Save Democracy" launch event this Sunday, November 1 at 12pm ET/ 9am PT with hundreds of other Jewish Dems, as well as Senator Cory Booker, Mandy Patinkin and Jon Lovett. You don't want to miss it.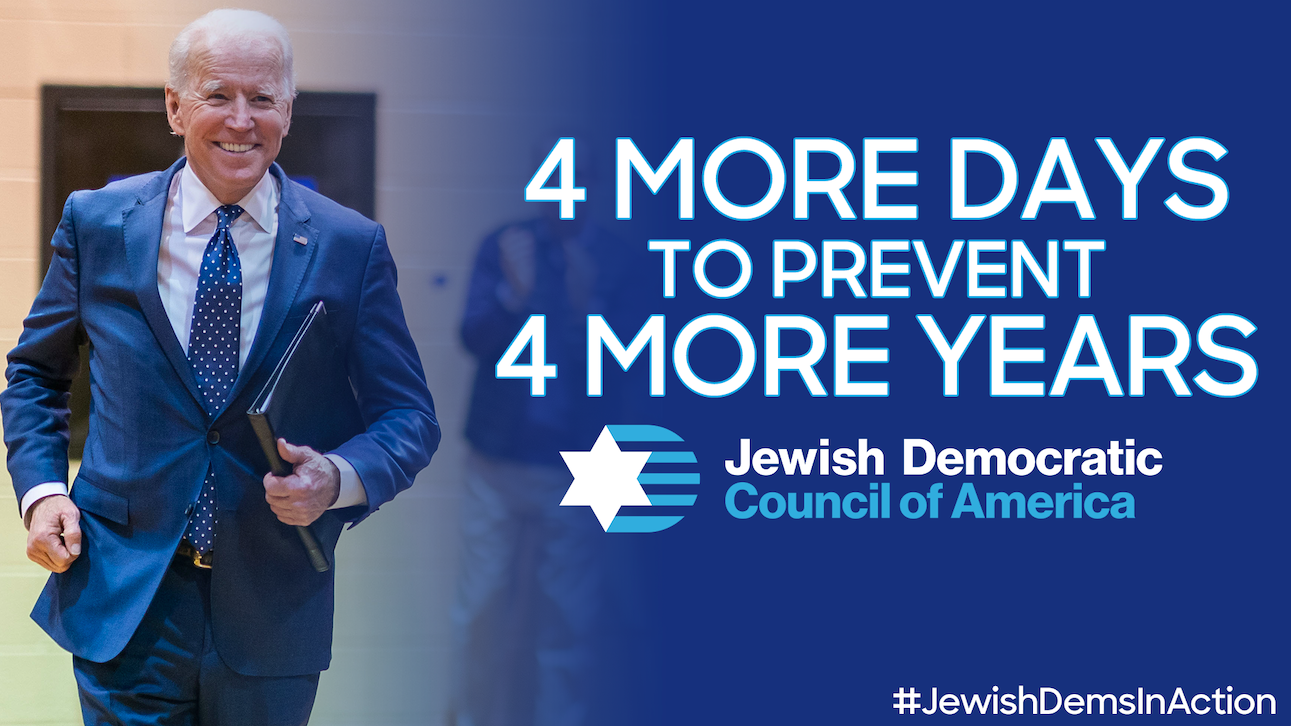 Join Jewish Dems for the final 72 hours of the most important election of our lifetime. Beginning on Sunday, November 1, at noon ET / 9 am PT, you can be part of our Get Out the Vote phone bank-a-thon to mobilize Jewish voters before the polls close on November 3.
We're thrilled to be joined by Senator Cory Booker, famed podcaster and former White House speechwriter Jon Lovett and actor and singer Mandy Patinkin, who will kick off the phone bank on Sunday, November 1 at noon ET / 9am PT (and don't forget to turn your clocks back). Keep an eye out for more special guests as we stay online through November 3.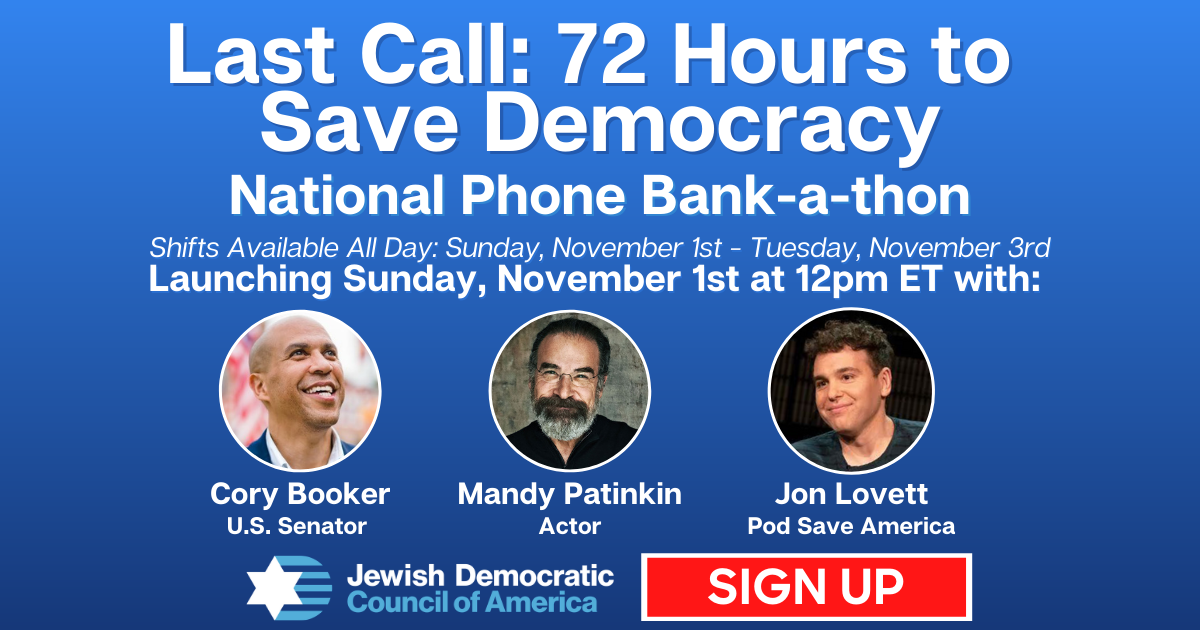 Leadership requires honesty. We can't afford four more years of a dishonest president. Watch our latest ad, created in partnership with the Coda Campaign, featuring Billy Joel. And in case you missed it, we also want to share our ad from yesterday featuring Broadway stars Kelli Barrett and Jarrod Spector singing God Bless America and reminding us of what we're fighting for in this election.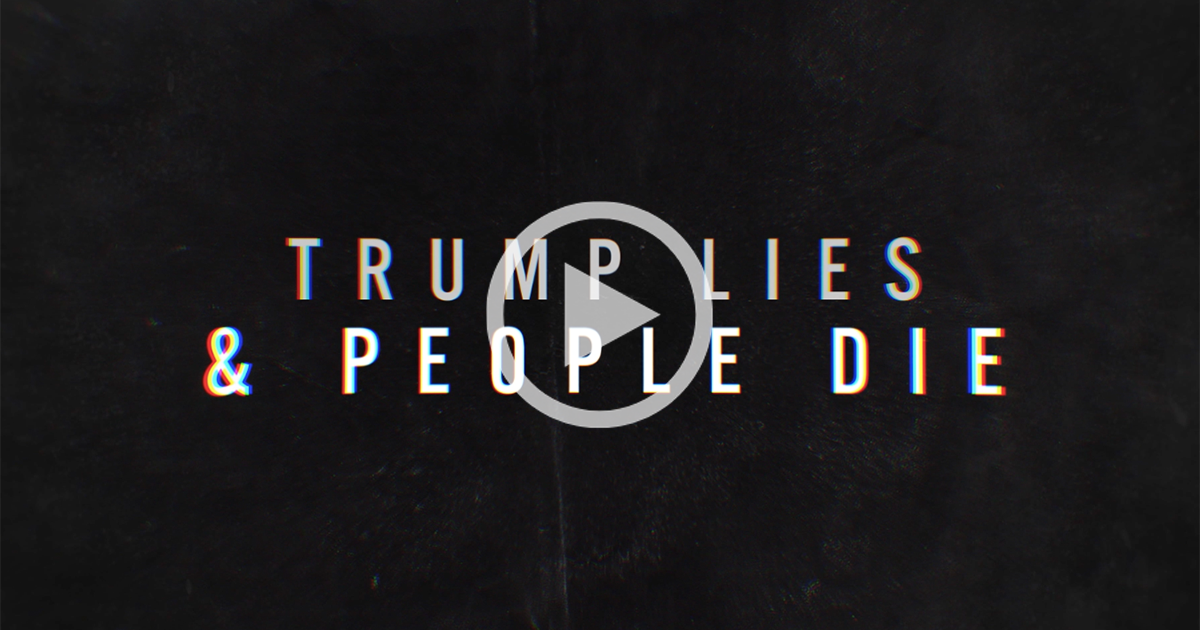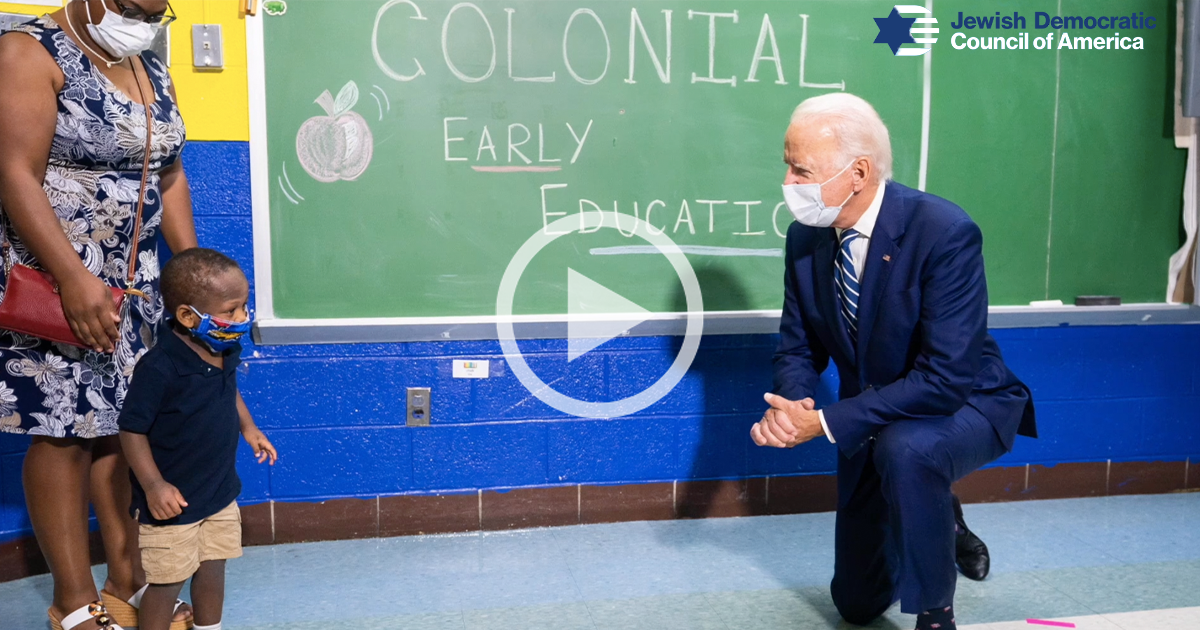 JDCA has been making the case for change, and to help you make the case, read and share these recent op-eds from our Chairman Ron Klein on why Biden is the best choice for America, JDCA Board member Izzy Klein proving that Democrats share our values, JDCA Board member Mike Tarnoff on the economic case for Biden, and JDCA strategy and policy advisor Steve Sheffey on Republican anti-Semitism.
We have plenty of opportunities for you to make a difference, including in the last 72 hours leading up to Election Day as we target ONLY those who have not yet voted. Choose whatever works best for you, and make your voice heard today with JDCA. And please consider donating today to JDCA PAC, so we can continue to send ads to those who have not yet voted in states and districts where it matters the most for key Democrats.
In closing, we want quote the Lincoln Project, which we're thrilled has put country over party in this critical election, amplified our ads, and encouraged support of JDCA PAC – "This Sunday, we set our clocks back an hour. This Tuesday, we move our country forward and elect Joe Biden."
Shabbat Shalom,
Ron Klein,
Chair, Jewish Democratic Council of America
Halie Soifer
Executive Director, Jewish Democratic Council of America