This Sunday the Jewish Democratic Council of America (JDCA) will participate in the 
'No Fear. No Hate' Solidarity March
 in New York, where we will reject the rise of anti-Semitism. JDCA will be marching with the UJA-Federation of New York, the New York Board of Rabbis, AJC New York, ADL New York / New Jersey, the Jewish Community Relations Council of New York, and all others attending. We encourage you to join us.
We are deeply troubled and saddened by the unconscionable spate of anti-Semitic domestic terrorism, and the sharp rise in anti-Semitism demands the attention and action of government officials. Enough is enough, and we demand leadership at every level work to end the barrage of hate and domestic terror targeting Jews.
By joining this march, we are ensuring that the voices of Jewish Dems are heard and we are demanding action from our elected officials. We encourage you to do the same. JDCA staff will meet you at the start point in Foley Square with signs.
Say NO to hate and no to fear by joining us at the march this Sunday.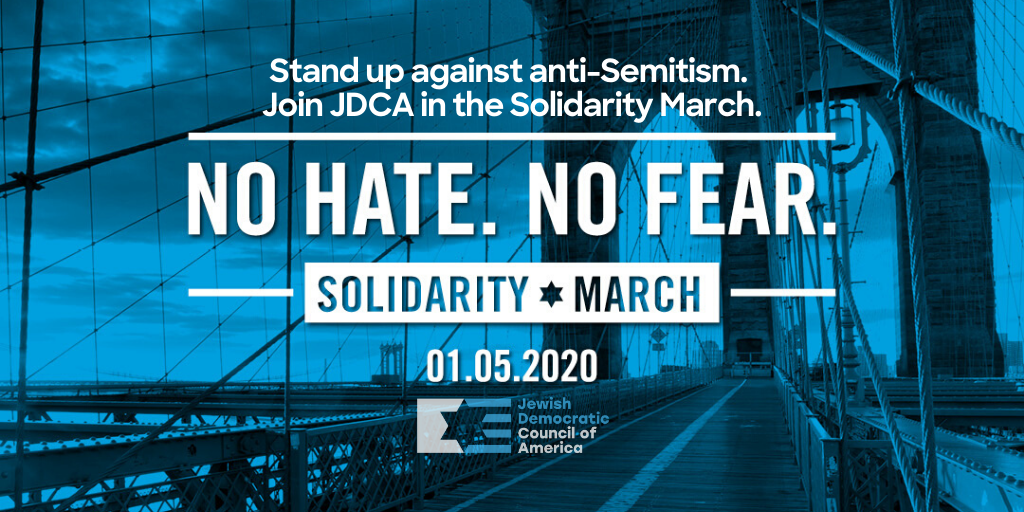 The Solidarity March will begin at Foley Square at 11am this Sunday, January 5. Click here for more details about how to attend.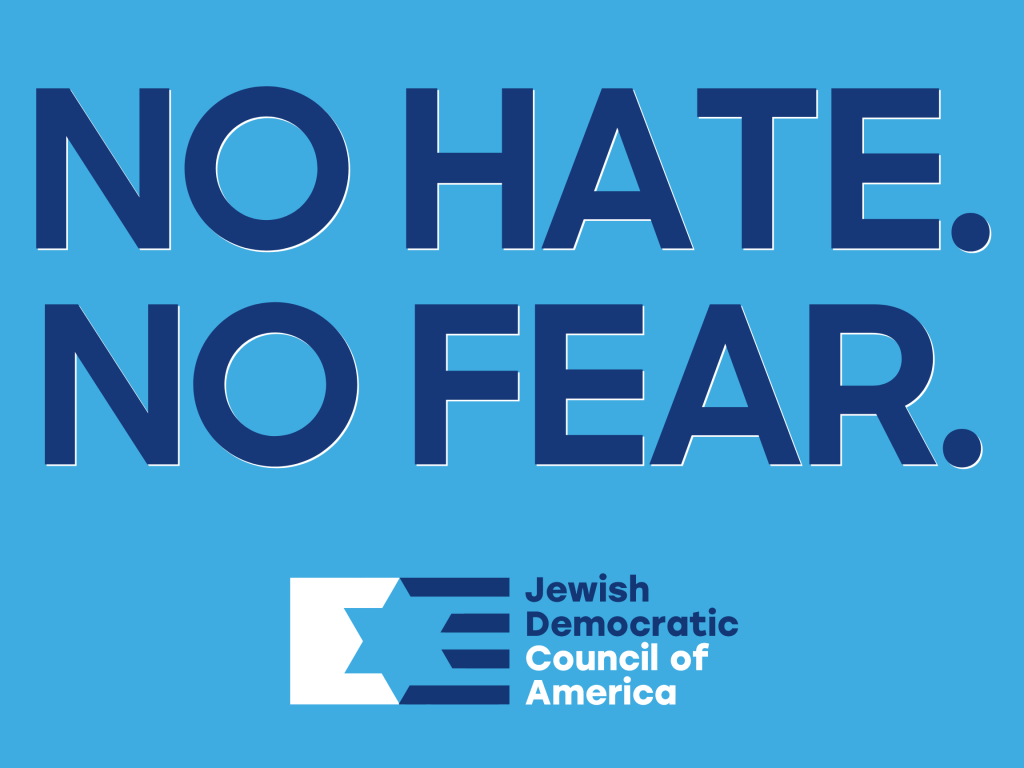 We look forward to marching and advocating for our values with you on Sunday.
Sincerely,
Halie Soifer
Executive Director