Article
Jewish Voters Stand With Joe – Join Us On Sunday!
May 15, 2020
We've said it before and we'll say it again – in less than six months, we'll face the most important election of our lifetimes. If you're invested in the outcome of this election and want to elect Joe Biden as our next president, join us for JDCA's first National Day of Action this Sunday, May 17, from 1:00pm ET to 4:00pm ET. Please also join us for a call with Senator Cory Booker on Tuesday, May 19 at 3:00pm ET, and click on the image below to read our op-ed on why Jewish voters stand with Joe Biden. Keep reading for more.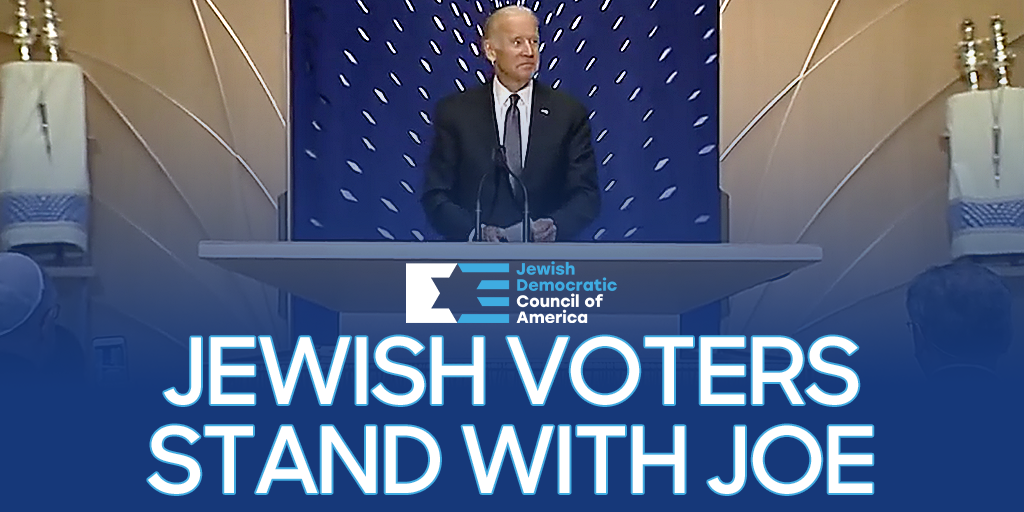 We are thrilled that hundreds of you have already signed-up for our first JDCA National Day of Action this Sunday, May 17, from 1:00pm ET to 4:00pm ET. We look forward to seeing you on Sunday for inspiration, music, and phone-banking. This may be the largest virtual organizing effort for Jewish voters in this election cycle, and you don't want to miss it. Together, we will take action in order to elect Democrats who share our values. If you haven't already signed-up, join us by clicking on the image below.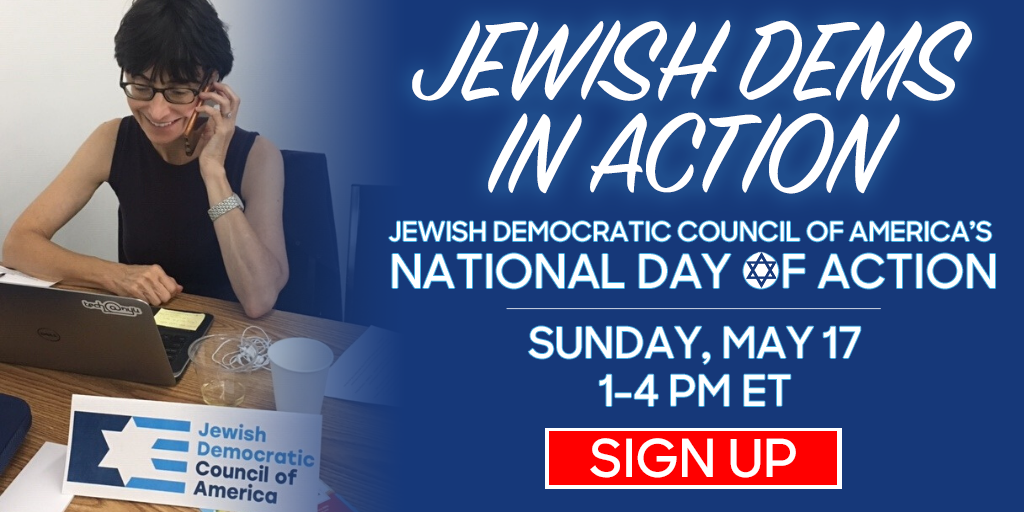 This week, Halie published a must-read op-ed in the Jewish Journal about why Jewish voters stand with Joe Biden, talking about issues of importance to Jewish Americans such as anti-Semitism and Israel. You can read the op-ed below, and help us amplify this message by sharing with others on social media.
An excerpt: "Leadership requires action, and Biden has a plan to improve the security of American Jews and Israel. Perhaps most importantly, he has vast experience to draw on. For Jewish Americans, the choice in this election could not be clearer. Donald Trump is the biggest threat to American Jews, and Biden is a trusted friend of our community and steadfast ally of Israel."
Finally, join us for our next "Democrats Leading in Crisis" call on Tuesday, May 19, at 3:00pm ET, for a conversation with Senator Cory Booker about taking action consistent with our values. In recent weeks, Senator Booker has led in the Senate to help families, healthcare workers, nursing homes, students with disabilities, workers and minorities disproportionately impacted by COVID-19. We are proud to support Senator Booker because he gives voice to our values, and we hope you'll join us for this conversation. Sign-up by clicking on the image below.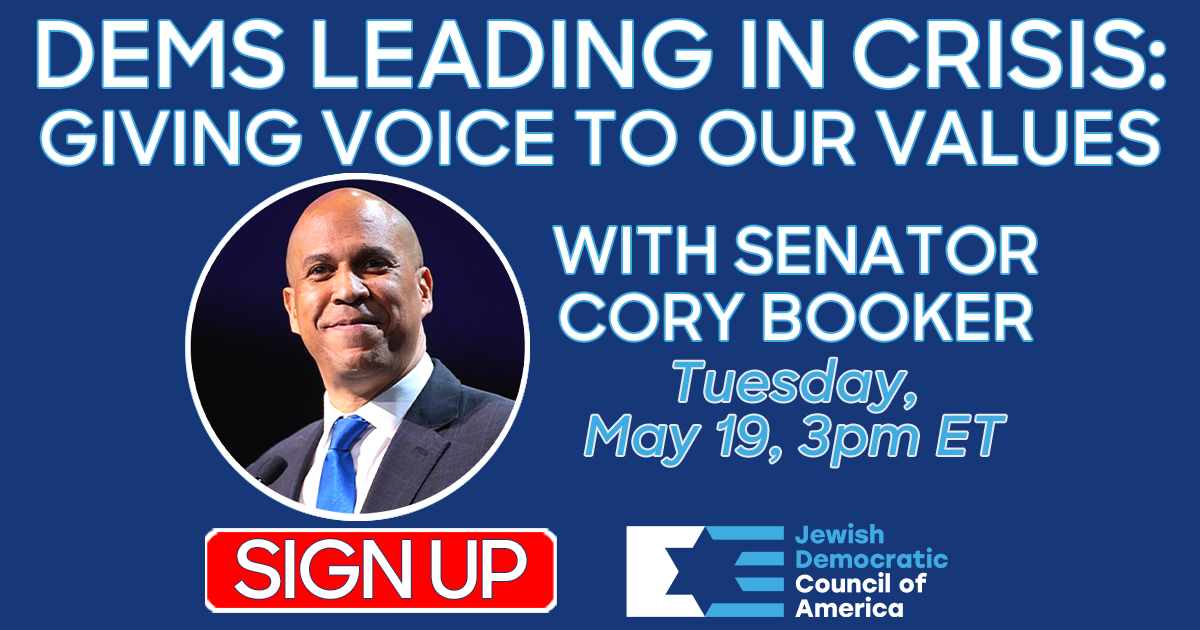 We are mobilizing to defeat Donald Trump, elect a Democratic Senate, and increase our House majority. That's why your support for our work is so important. 
Shabbat Shalom,
Ron Klein
Chair, Jewish Democratic Council of America
Halie Soifer
Executive Director, Jewish Democratic Council of America