Article
Hillary Clinton Joins Jewish Dems
July 18, 2022
Last night, Jewish Dems hosted former Secretary of State Hillary Clinton for an important discussion about how JDCA's efforts to mobilize Jewish voters have made – and will continue to make – a difference in electing Democrats. We were honored to be joined by Secretary Clinton, who praised our work mobilizing Jewish voters and are grateful for her remarkable leadership and support of our shared values. JDCA's highly targeted and efficient election strategy will continue to ensure that the Jewish vote helps Democrats win in November, but we need your help. Join our movement to help get out the Jewish vote in November.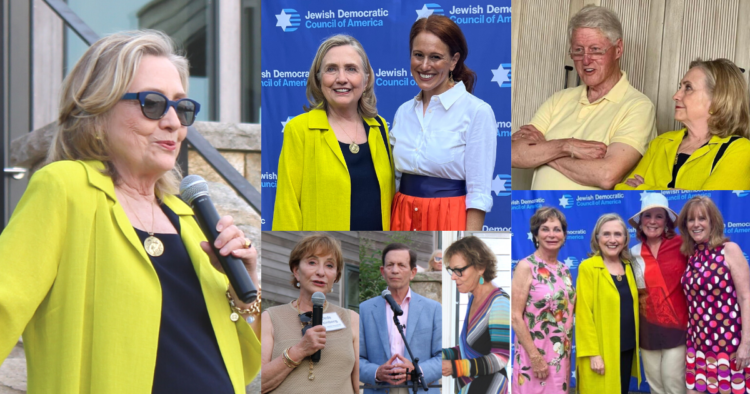 Last night, Secretary Clinton spoke to JDCA leaders and supporters on Martha's Vineyard about how Democrats are delivering for Americans and reminded us that our values and freedoms are on the ballot this November. Despite ongoing Republican attacks on our rights and values, President Biden signed into law once-in-a-generation infrastructure funding, the strongest gun safety legislation in 30 years, and delivered relief to help American families navigate the pandemic, all championed by Democrats in Congress. We know we can win this election because Democrats are aligned with our values and on the right side of history, and Republicans have become the party of extremists. But this election will be close and every vote matters.
Secretary Clinton was clear that Democrats have a path to victory in November, and all of us have a role to play. By supporting JDCA today, you can help get out the Jewish vote where it matters most to help expand Democrats' House and Senate majorities. Become a member of our movement and support our work, and check out our store, where we're proud to declare that we're Jews Against Coups. If you are too, join us today!
With Gratitude,
Halie Soifer
CEO, Jewish Democratic Council of America