Article
Fighting for Racial Justice
June 12, 2020
The Jewish Democratic Council of America (JDCA) stands with the Black community against police brutality and racial injustice. That is why, in recent weeks, JDCA has marched for justice, supported legislation to ensure police reform, convened hundreds of you with leaders in the Black Jewish community, and rejected the false notion that we must choose between strong support for Israel and Black Lives Matter.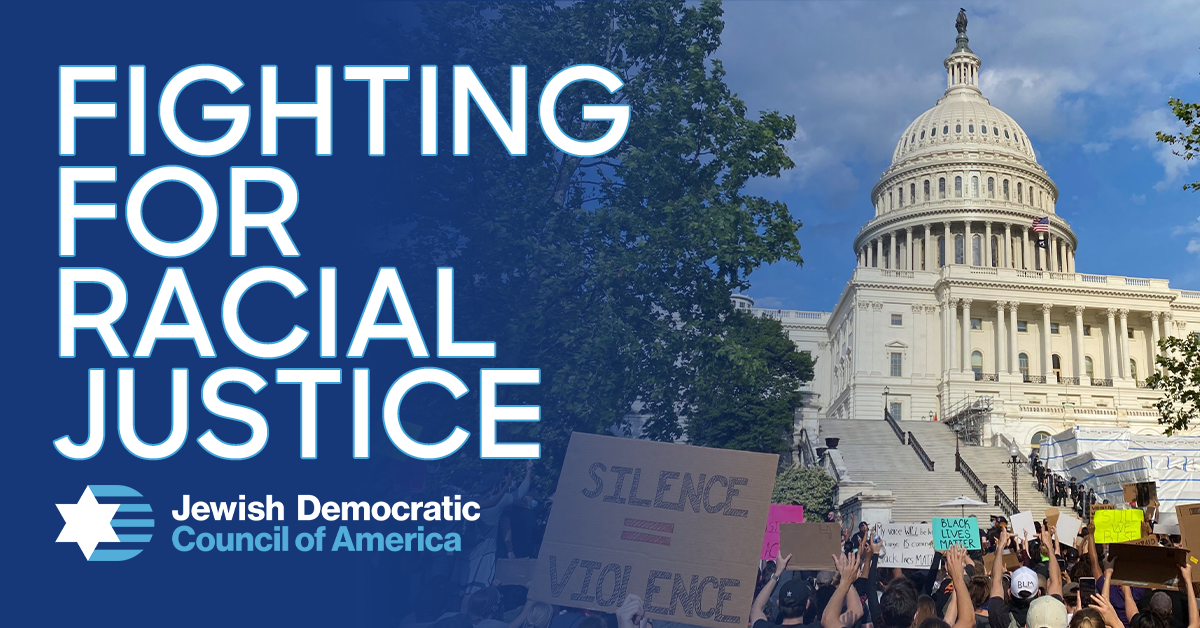 Join us in engaging in the fight for racial justice at this critically important inflection point in American history by taking the following steps.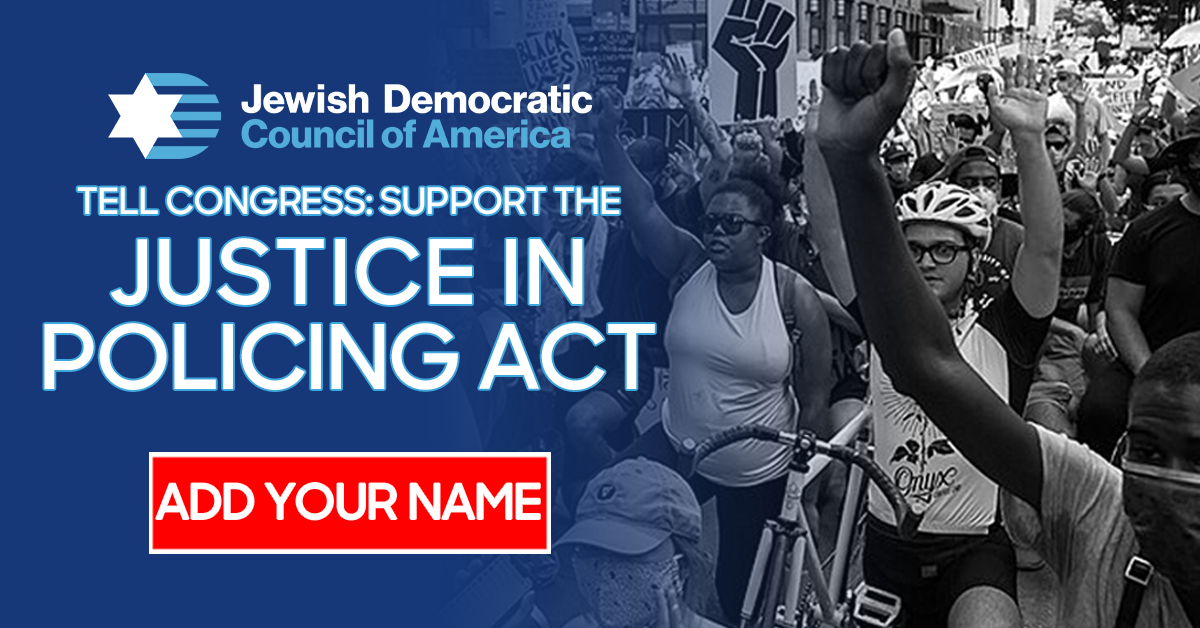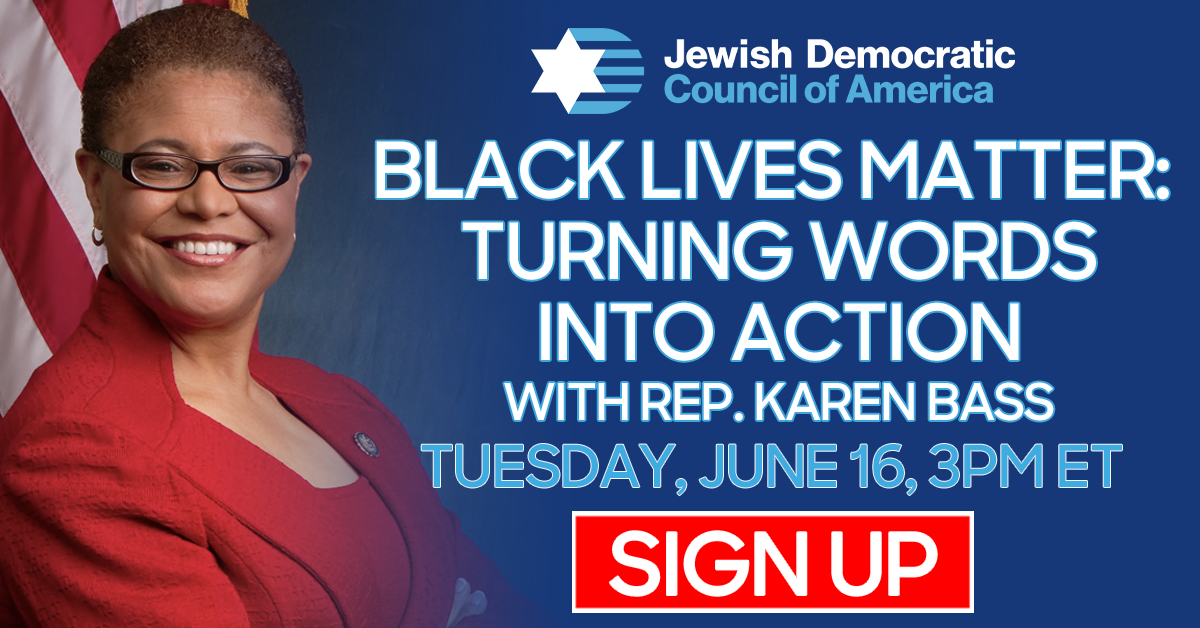 The Black Lives Matter movement is a diffuse and decentralized movement, with many ideas about advancing justice for Black Americans. There are often debates about policy within the movement. Affirming that "Black Lives Matter" does not imply agreement with every statement made on every organizational website focusing on Black Lives Matter. Our disagreement with statements made by some organizations and leaders regarding Israel will not stop us from advocating for what we know is right when it comes to taking a stance opposing racial injustice.
This week, we convened a critically important forum on "Racial Injustice is a Jewish Issue: Reflecting on a Turbulent Week in America and Opportunities for Change" with leaders within the Black Jewish community, Tema Smith and Marra Gad, as well as JDCA's Next Generation Leadership Council member, Minneapolis-based Rabbi Michael Latz. The conversation was moderated by JDCA's Director of Grassroots Organizing, Carly Pildis, who also wrote this week in the Forward about why we don't have to choose between support of Israel and Black Lives Matter. We're providing the recording of the call, in case you missed, it, and encourage you to read Carly's op-ed.
JDCA is mobilizing to elect Joe Biden, protect our House majority, and shift control of the Senate to Democrats, and we need you to join us in these final months before this critically important election. Please become a part of our growing movement by signing-up for a state chapter and support JDCA today in our efforts to ensure a better and brighter future for all Americans.
Shabbat Shalom,
Ron Klein,
Chair, Jewish Democratic Council of America
Halie Soifer
Executive Director, Jewish Democratic Council of America