Article
ENOUGH IS ENOUGH. End Racism and Hate
April 16, 2021
It's been a long week, which tragically included more mass shootings and the unjust killing of Black Americans by police. On Sunday, Daunte Wright was tragically shot and killed by police during a traffic stop in Minnesota a few miles away from where Derek Chauvin killed George Floyd. These murders, including Adam Toledo, a 13-year-old boy killed in Chicago last month, epitomize the disease of systemic racism in America. This disease can only be cured by coming together, rejecting racism and all forms of hatred, enacting real reforms, and ensuring our democracy is accessible to all. There is so much at stake, and JDCA is on the frontlines of this fight.
Make no mistake – voter suppression is a tool of white supremacy and racism. Whether it is voter suppression laws targeting Black voters in Georgia, proposed legislation to restrict access to voting for all in 47 states, or denying government representation to the 700,000 residents of Washington, D.C., these Republican-led efforts to suppress our right to vote are unjust, undemocratic, and racist, and they must end.
That's why 
JDCA's first video
 of 2021 focuses on the link between white supremacy and voter suppression. It's also why JDCA was proud to host an exclusive White House briefing earlier this week about the steps President Biden is taking to combat domestic extremism and hate. Watch our 
30-second video
 and share – make sure everyone understands the dangerous nexus between white supremacy and voter suppression. Click on the image below to see ways to 
TAKE ACTION
 with JDCA, and 
support our efforts today
, so we can continue to expand this critically important work.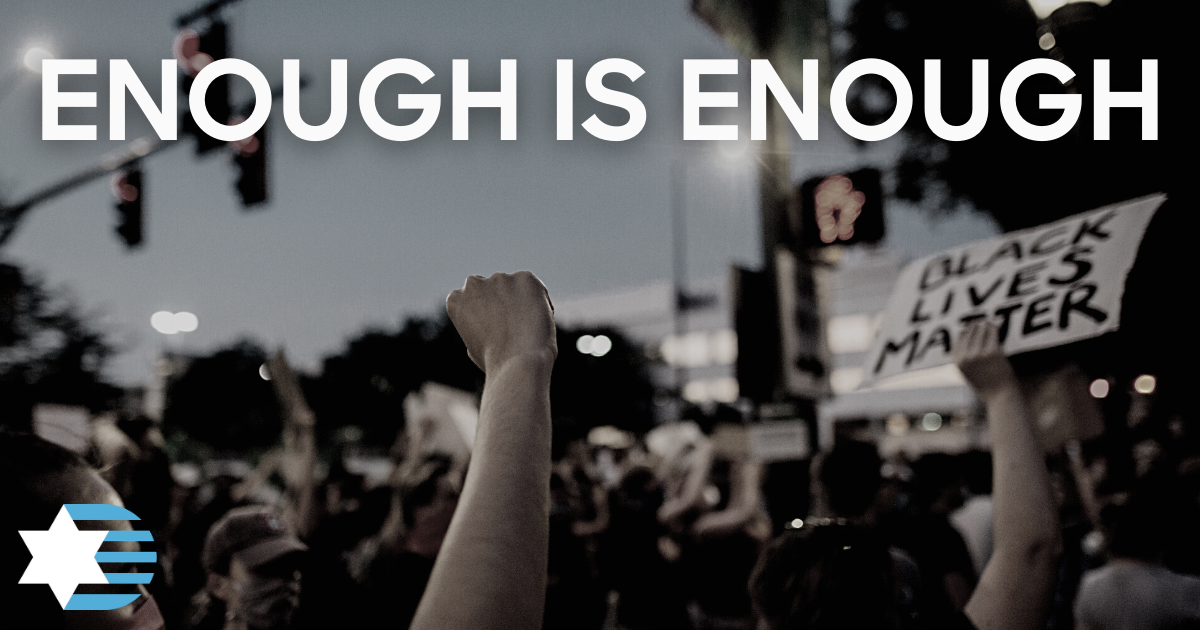 Join us on Wednesday, April 21 at 3:00PM ET / 12:00PM PT for our next community-wide event on a key issue for Jewish voters – climate change. The event, 
Meeting the Moment: Democratic Leadership on Climate Change, will feature Congressional leaders Senator Ed Markey (D-MA) and Rep. Sean Casten (D-IL
)
 talking about how Democrats are leading on this issue, and what actions you can take to be part of the solution. We'll also be joined by 
Rabbi Jennie Rosenn, CEO
 and Founder of Dayenu: A Jewish Call to Climate Action, and the discussion will be moderated by 
Rabbi Sarah Bassin
. Click below to 
sign up
.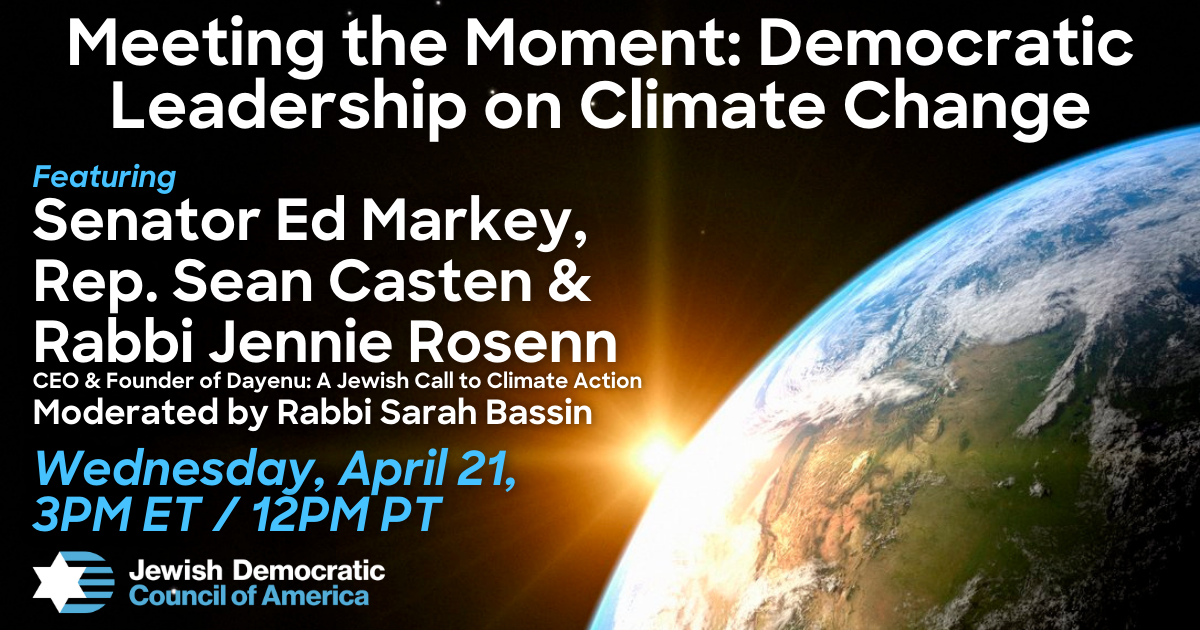 Thank you for your continued partnership and support. Together, we aren't just saying "enough is enough," we are actually doing something about it.
Hon. Ron Klein
Board Chair, Jewish Democratic Council of America
Halie Soifer
Chief Executive Officer, Jewish Democratic Council of America