Article
Bust the filibuster to save democracy
June 25, 2021
This week, Senate Republicans blocked debate on legislation that would bolster our democracy and protect every American's right to vote. The failure of the Senate to consider the For the People Act leaves no doubt that now is the time to abolish or reform the filibuster, a relic of Senate procedure with a deeply racist legacy. The need to pass sweeping reform to protect the integrity of our elections is critical, especially as our democracy is under attack.
Republicans in at least 48 state legislatures have introduced hundreds of bills to restrict access to voting, with a disproportionate impact on communities of color. Republicans in at least 14 states have passed no less than 22 bills restricting access to the vote. This September, Republicans will have the power to draw congressional lines in 187 districts (with 75 districts drawn by Democratic-controlled state legislatures), ensuring that Republicans – not the voters – choose their representatives. Protecting our democracy is a Jewish value, and it's clear that in order to protect our democracy, we must abolish or reform the Senate filibuster. 
The battle for the soul of our nation may have started with neo-Nazis marching in the streets of Charlottesville and continued with the insurrection on January 6, but it has now moved to every state legislature challenging Americans' right to vote. If it comes down to preserving Senate procedure or America's future as a democracy, we will choose our democracy. Click here or on the image below to tell your Senators that you demand action on the filibuster, and keep reading to see how else Jewish Dems are taking action.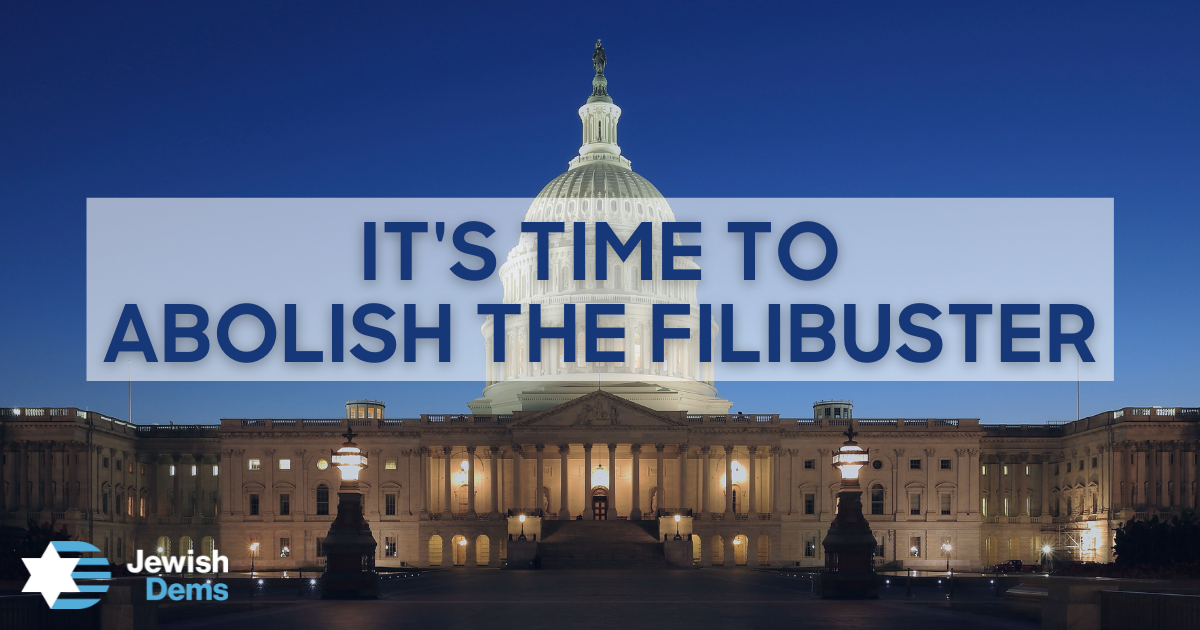 ICYMI: Jewish Dems hosted a community conversation on gun violence prevention with Rep. Val Demings (D-FL), activist Fred Guttenberg, Robyn Thomas of the Giffords Law Center, and John Feinblatt of Everytown for Gun Safety. Our guests discussed the work taking place right now to stop the epidemic of gun violence in America and how Democrats are leading on this issue. Click below to watch the full event and to tell your Senators you demand they pass gun safety reforms. 
WATCH: GUN VIOLENCE PREVENTION
TAKE ACTION: DEMAND GUN SAFETY REFORMS
ICYMI: JDCA's inaugural Week of Action proved the importance of our movement. Our team of 725+ volunteers and grassroots activists from 15 state and regional chapters trained, organized, and advocated for our values in over 80 meetings with members of Congress from 14 states. Thanks to those of you who joined – we appreciated each of you taking your values and voices with us to Congress. Click the button below to read more about our Week of Action and how you can take action.
READ: OUR MOST IMPORTANT WEEK YET
It's Pride Month! Celebrate and show your pride with a JDCA Pride mug, shirt, stickers, and other great Jewish Dems merchandise!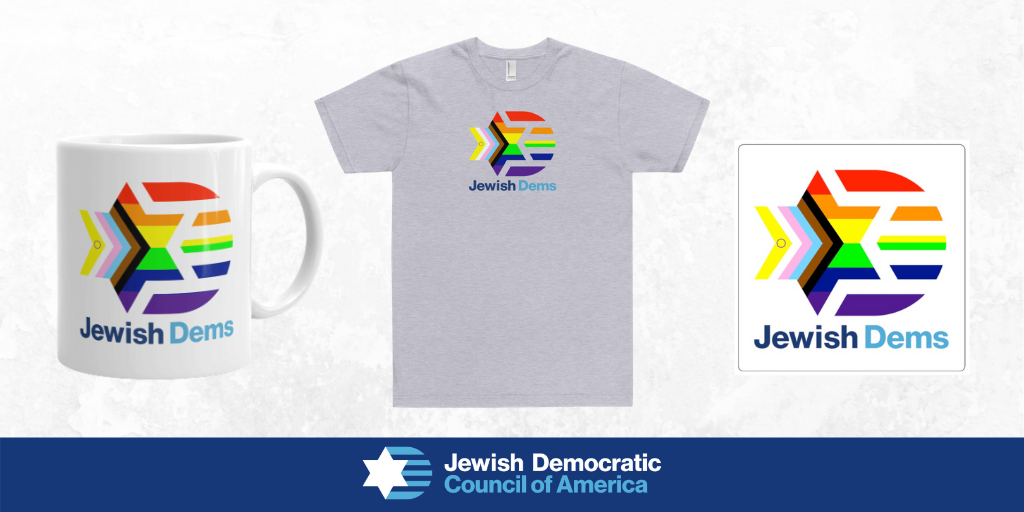 Thank you for your continued support of JDCA. The fight for the soul of our nation continues, and we're grateful you've chosen to take action with JDCA.
Shabbat Shalom,
Hon. Ron Klein,
Board Chair, Jewish Democratic Council of America
Halie Soifer,
CEO, Jewish Democratic Council of America