Article
Bring your voice & values to Capitol Hill
June 11, 2021
JDCA is the only national organization combining Jewish values with Democratic political advocacy, which is why taking action with JDCA gives you a unique opportunity to put your Jewish values into action.
Join us next week for our Week of Action, when we will virtually meet with over 80 members of Congress and Senators, bringing our voices and values to Capitol Hill. If you haven't already signed up, click here or find your state below to meet with your members of Congress. Scroll down to read more.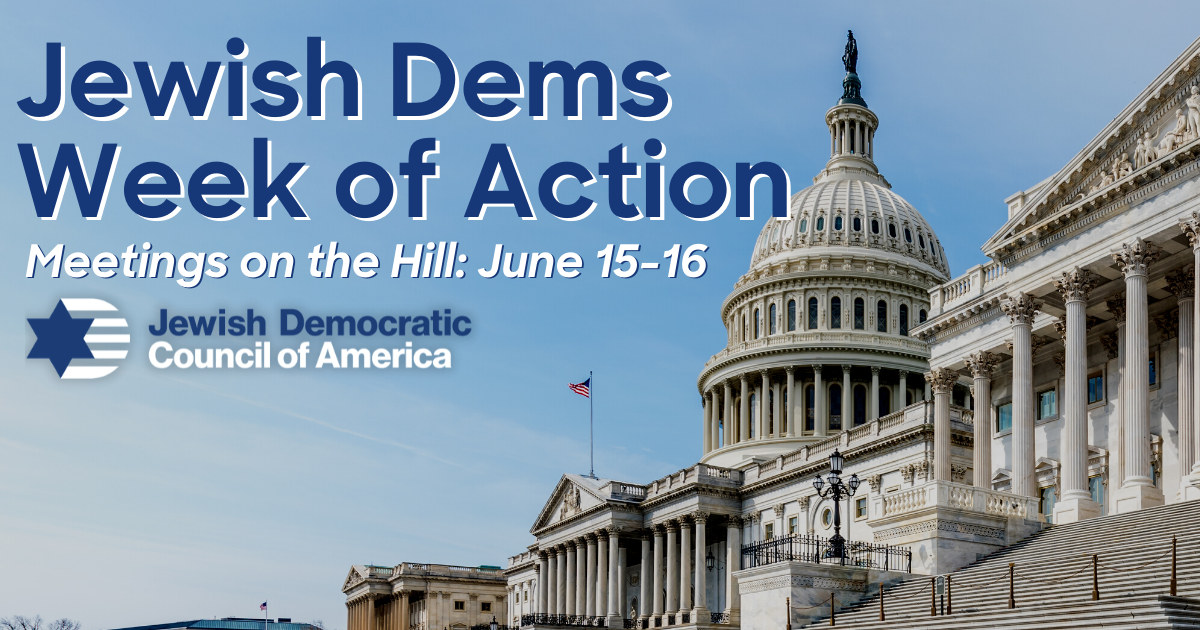 ADVOCACY AGENDA: Jewish Dems will urge members of Congress to act on three vital issues: combating antisemitism, domestic extremism and white supremacy; supporting Israel's security, right to self-defense, and military assistance, as well as humanitarian aid for Palestinians; and protecting our democracy and the right to vote. 
Jewish Democrats are extremely concerned about the erosion of voting rights at the hands of Republicans. The GOP has introduced at least 389 bills with restrictive voting provisions in at least 48 states. These bills are a direct attack on our democracy, elections, and the right to vote. That's why Jewish Dems will call on Senators to support the For the People Act, or H.R.1, which is the best way to protect voting rights from Republican attempts to suppress the vote. 
Donald Trump's dangerous rhetoric and grip on the Republican Party remains the greatest threat to American democracy. Jewish Dems will continue to call on members of Congress and Senators to do all they can to defend our democracy amid these threats, and we hope you'll join JDCA members from around the country as we take our values and voices to Congress.
Thank you for your continued support of JDCA and our mission. We look forward to taking action with you next week on the Hill.
Shabbat Shalom,

Hon. Ron Klein,
Board Chair, Jewish Democratic Council of America
Halie Soifer,
CEO, Jewish Democratic Council of America