Article
Biden's First Week on the Job
January 29, 2021
In his first week in office, President Biden proved that he was serious about restoring the soul of our nation. In just nine days, he has taken decisive and meaningful action to address the many crises facing all Americans. We're proud of these actions because they are consistent with our values and further our shared vision for the future of America.
In one week, President Biden reversed many disastrous and inhumane policies of the past four years. This is why elections matter, and it's why the work of JDCA is so important. We are electing and supporting officials who share our values, so they can implement policies consistent with those values, outlined below. What a week.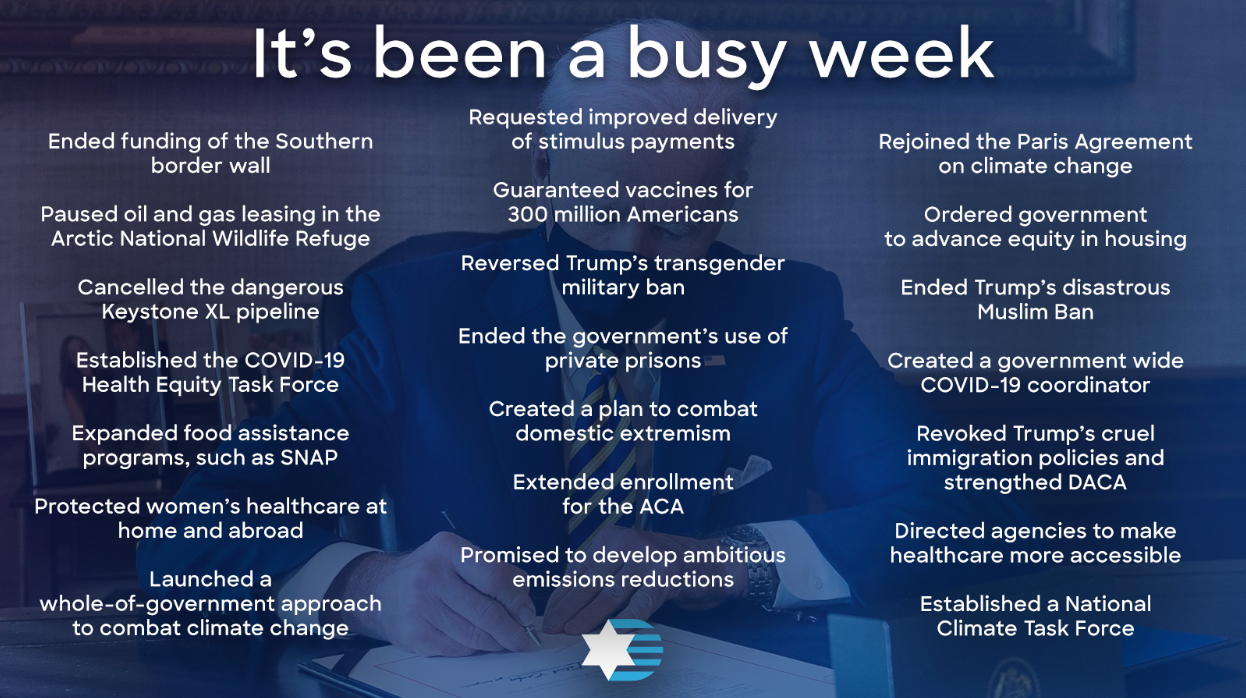 TAKE ACTION – SIGN AND SHARE A JDCA PETITION
Georgia Representative Marjorie Taylor Greene's rhetoric and actions are a grave and growing danger to our democracy, the Jewish community, and the American people.
Incitement of insurrection, dangerous and antisemitic conspiracy theories, open calls for assassinations of elected officials, and denials of deadly school shootings, have no place in Congress.
We are calling on the Republican Party to end its support of extremist members of Congress, starting with Marjorie Taylor Greene. But Jewish Dems will not simply wait for Republicans to act.
Click the image below to contact your member of Congress and call for Marjorie Taylor Greene's immediate removal from office.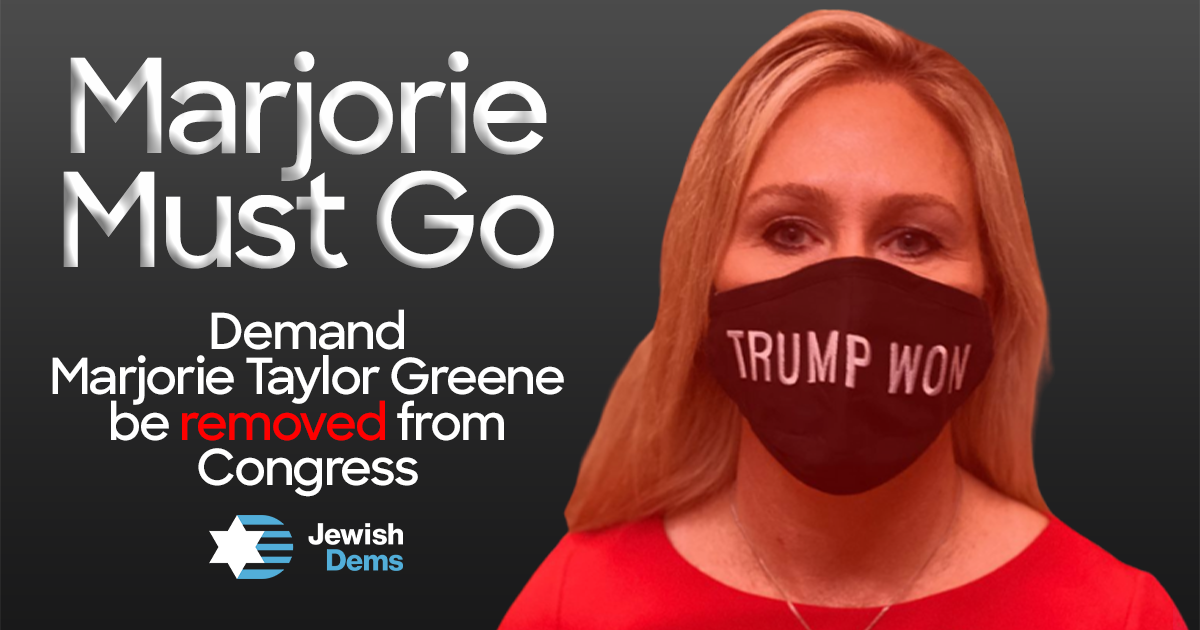 The GOP wants us to ignore their role in enabling extremism and inciting an insurrection, but Jewish Dems won't let that happen. 
Take action
 with JDCA and hold Donald Trump and the GOP accountable. 
Click on the image below to write to your elected officials and sign our petitions.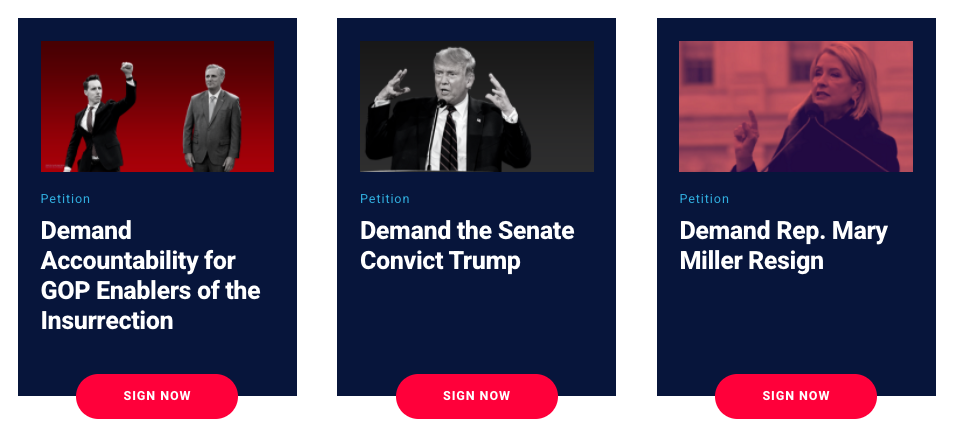 On Thursday, JDCA members had an exclusive call with Ambassador Norm Eisen and Daniel Goldman, who served as the leading attorneys in Trump's first impeachment. 
Don't miss our next exclusive call with Democratic leaders – become a member of JDCA today.
Thank you for taking action with JDCA and for fighting for our values. If you haven't already done so, 
join us as a member
 and get involved with JDCA's efforts to defend our democracy and further our shared values.
Ron Klein,

Chair, Jewish Democratic Council of America
Halie Soifer

Chief Executive Officer, Jewish Democratic Council of America