Article
A winning ticket on a winning week
August 14, 2020
What a week! We're thrilled with Joe Biden's selection of Senator Kamala Harris as his running mate, and are doing everything we can to ensure they're elected in November. This is personal for us, having worked with Senator Harris, and we know based on our first-hand experience that she's a strong partner of the Jewish community and supporter of Israel. You can read our statement welcoming Senator Harris here, keep reading for more about our incredibly successful TAKE BACK AMERICA event, and check out our new #BidenHarris2020 merchandise by clicking on the image below.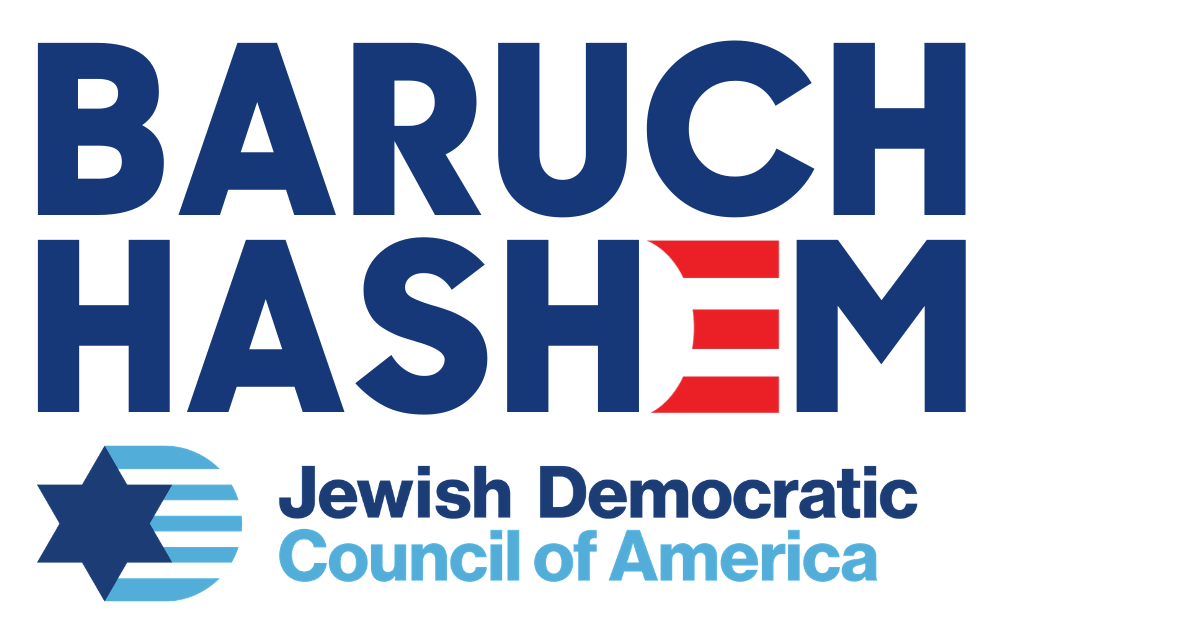 To celebrate and chart the path to victory on the eve of the Democratic Convention, we hosted 3,000 supporters last night for the biggest Jewish political event of 2020. Thanks to those of you who joined our TAKE BACK AMERICA: Jewish Votes Will Make the Difference event, which featured messages from President Obama and future President Biden, as well as numerous Democratic leaders and stars.
At the event, we demonstrated just how much the Jewish vote matters in 2020, and how it will make the difference in support of Democrats. You can watch and share the event here. Thanks to the generosity of so many of you, we're expanding our efforts to get out the Jewish votes in this critically important election.
And we've only just begun.
This Sunday, August 16, at 11:00 am ET, we will continue our programming around the Democratic Convention with Ambassador Dan Shapiro, the former U.S. Ambassador to Israel, for a conversation on Israel and the 2020 election. We'll also discuss this week's news of Israel establishing diplomatic ties with the UAE and freezing its plans for annexation, which JDCA responded to here. Sunday's event with Ambassador Shapiro is for all our volunteers and chapter members, and future volunteers! Click here or on the image below for more details and to RSVP.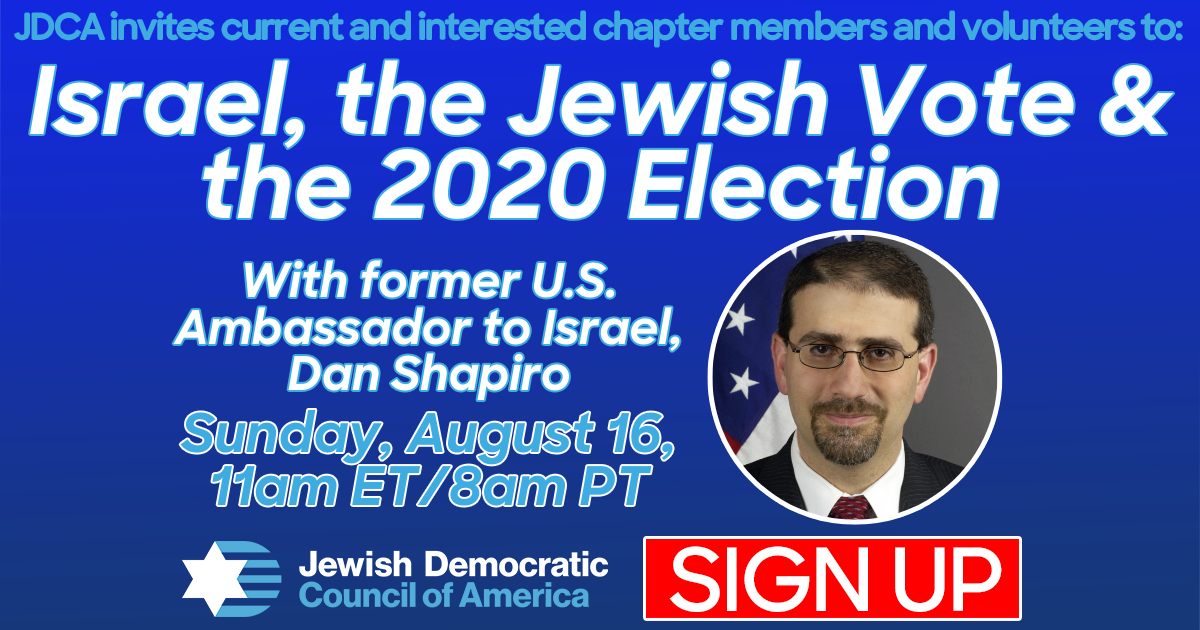 We have an action-packed agenda between now and November 3, and we're asking all of you to join us, starting with our national phone banks every Tuesday and Wednesday evening, from 5:30-8:30 pm ET. Check out our calendar of events and share with others, and be sure to join our phone banks next week for a convention pre-party with calls to Jewish voters.
Together, we will elect Joe Biden and Kamala Harris, flip the Senate to Democratic control, and restore the soul of our nation to ensure a brighter future for all Americans.
Shabbat Shalom
Ron Klein,
Chair, Jewish Democratic Council of America
Halie Soifer
Executive Director, Jewish Democratic Council of America