Article
A President For All Americans
October 23, 2020
At last night's final presidential debate, Joe Biden demonstrated that he will be a president for all Americans. As Biden said, "I don't see red states and blue states. What I see is America, the United States." We agree, and the vitriol and divisiveness tearing our country apart under Donald Trump must come to an end. We hope you'll join us in the next 11 days to ensure we elect Joe Biden by clicking on the image below and joining a JDCA phone bank or text bank event between now and Election Day.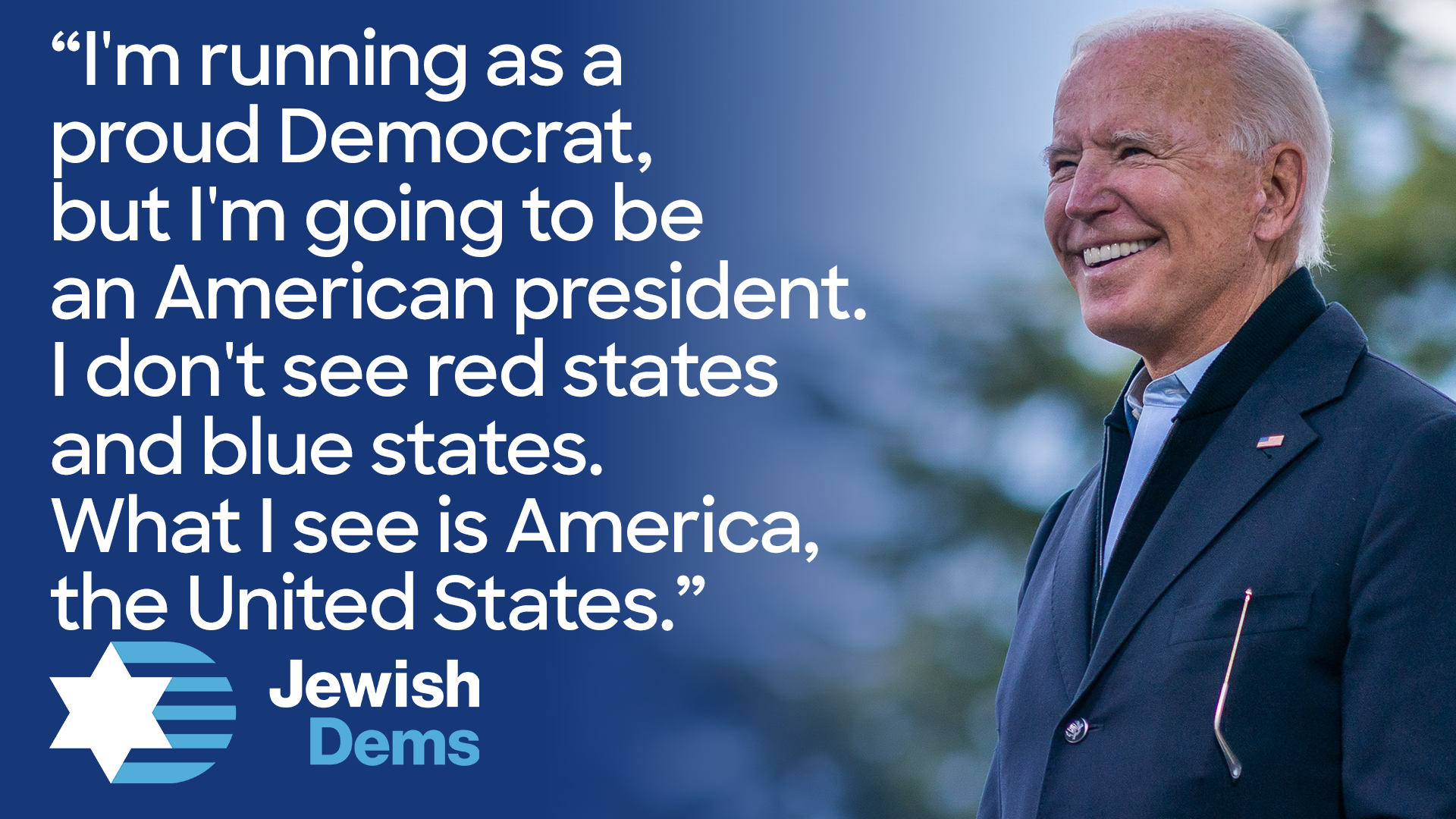 The presidential debate was not the only debate this week. Earlier in the day, JDCA's Executive Director Halie Soifer debated her Republican Jewish Coalition (RJC) counterpart, who encouraged Jewish voters not to take Trump literally, and to ignore his emboldening of hatred. Halie made it clear: no one has to choose in this election between a candidate who shares our Jewish American values and support of Israel. With Joe Biden, you have a leader who aligns with our values and has a longer and stronger record on Israel than any other presidential candidate in history.
The RJC is spending more than $10 million across the country to re-elect Donald Trump – $3.5 million in Florida alone. They're using those funds to claim that Donald Trump is the best choice for Jewish voters. They couldn't be more wrong.
Watch clips from the debate below, and help us counter the RJC's efforts.
You can also watch JDCA Board Member Michael Rosenzweig debate the RJC's Chuck Berk in Atlanta, and read JDCA Vice Chair Barbara Goldberg Goldman's op-ed explaining why Joe Biden is an easy choice for Jewish voters – and please share!
The final days before the election are crucial. In recent weeks, JDCA digital ads have been viewed nearly 25 million times, we've called over 120,000 voters, and we've sent more than 300,000 texts. We plan to double these numbers before Election Day, and we encourage you to join us, either as a volunteer or a donor.
Join Jewish Dems on Monday, October 26, from 7:30-9 p.m. ET / 5:30 p.m. MT for a special phone bank to call Colorado voters. We will be joined by Colorado Governor Jared Polis. Governor Polis is the first Jewish governor of Colorado, which is a key state for winning the presidency and the Senate.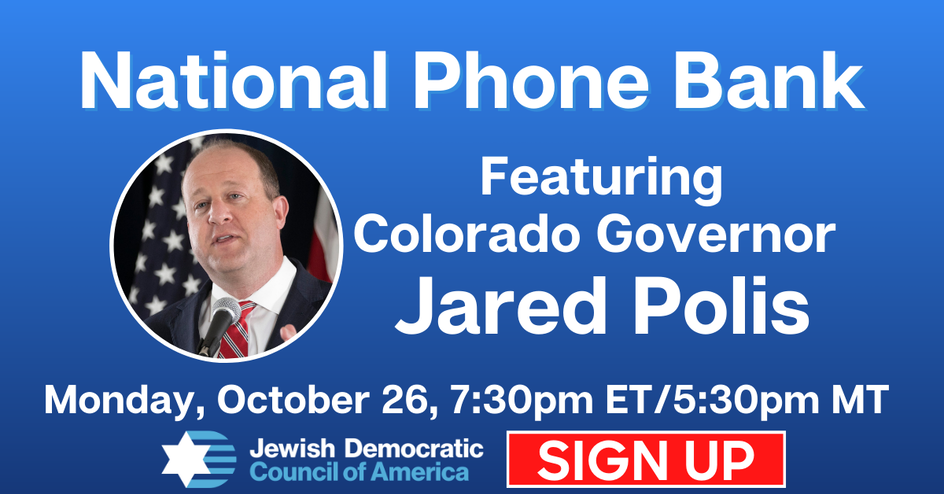 During the last 72 hours of Election 2020, it will be all hands on deck to mobilize the vote. We'll be talking more about this next week, but if you want to reserve your spot now, click here.
Shabbat Shalom,
Ron Klein,
Chair, Jewish Democratic Council of America
Halie Soifer,
Executive Director, Jewish Democratic Council of America