Article
A New Day for Congress ?
January 4, 2019
Friends,
The Jewish Democratic Council of America (JDCA) is thrilled to ring in the new year with a new Congress that will usher in the change we need to move our country forward. Yesterday, JDCA welcomed the swearing-in of the 116th Congress, which includes 45 Members endorsed by JDCA in the midterms. This new Congress is historic for many reasons, including the unprecedented number of women – 102 in the House the 25 in the Senate – the overwhelming majority of which are Democrats. We applaud Speaker Nancy Pelosi for making history, not only as the first (and now second) woman Speaker of the House, but also the first person to hold this position twice in more than 60 years. We are thrilled to welcome back Madam Speaker as she reclaims her gavel!
While we celebrate, we are also deeply disappointed to see the senseless government shutdown enter its third week. As JDCA stated yesterday, this shutdown is not really about border security. It's an empty political stunt that has paralyzed segments of the U.S. government, hurt hundreds of thousands of government employees, and cast a shadow of uncertainty on the future of our country. This is precisely why we need responsible leadership in Congress to serve as a check on the president and move our country forward. We also need Congress to conduct oversight of our foreign policy, as we detailed earlier this week in an op-ed that we co-authored explaining that Trump's decision to withdraw troops from Syria exposes his foreign policy for what it is – an abdication of leadership that contradicts American and Israeli interests in the region. Please read on to learn more about how you can take action with JDCA  and join us in advocating for our values.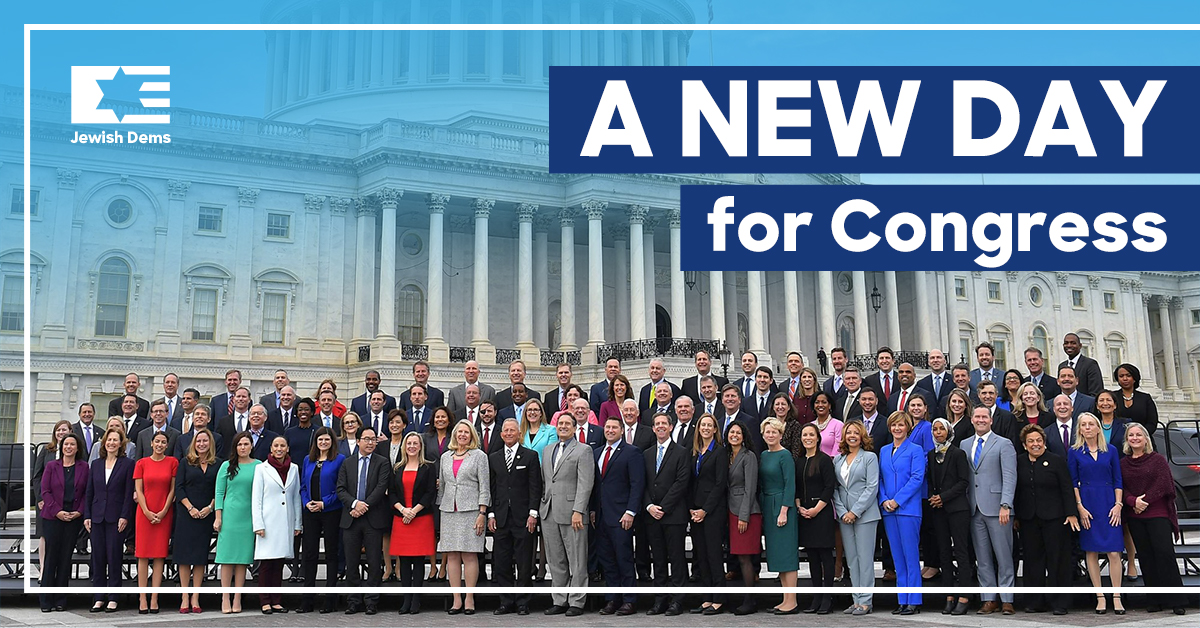 Jewish Dems welcome 116th Congress
JDCA is thrilled to welcome Democratic leadership in the 116th Congress and looks forward to advocating for our top policy priorities in 2019. These include: supporting access to affordable healthcare for all Americans; advocating for common-sense gun reforms; promoting social justice, human rights, and freedoms; comprehensive and humane immigration reform; combating anti-Semitism and other forms of hatred and bigotry; protecting democratic institutions and the right to vote; supporting the U.S.-Israel relationship and Israel's security; and defending against climate change and other environmental threats. Please check our TAKE ACTION page in the coming weeks and months for ways you can get involved in advocating for these issues.
We are clear-eyed about the fact that enacting this agenda into law will be a challenge given a Republican-controlled Senate and White House, but ours is an agenda worth fighting for because it's in the best interests of the American people.
JDCA supports Democratic efforts to move our country forward in the 116th Congress. The first order of business must be to end the needless government shutdown. We do not need a $5 billion border wall. What we need is comprehensive and humane immigration reform, effective border security, and a fully functioning government that is open for business to do the work of the American people. In addition, JDCA urges the 116th Congress to investigate all credible claims of wrongdoing, unethical behavior, and potential crimes of the Trump administration and preserve the integrity and independence of the Mueller investigation. The future of our democracy depends on it.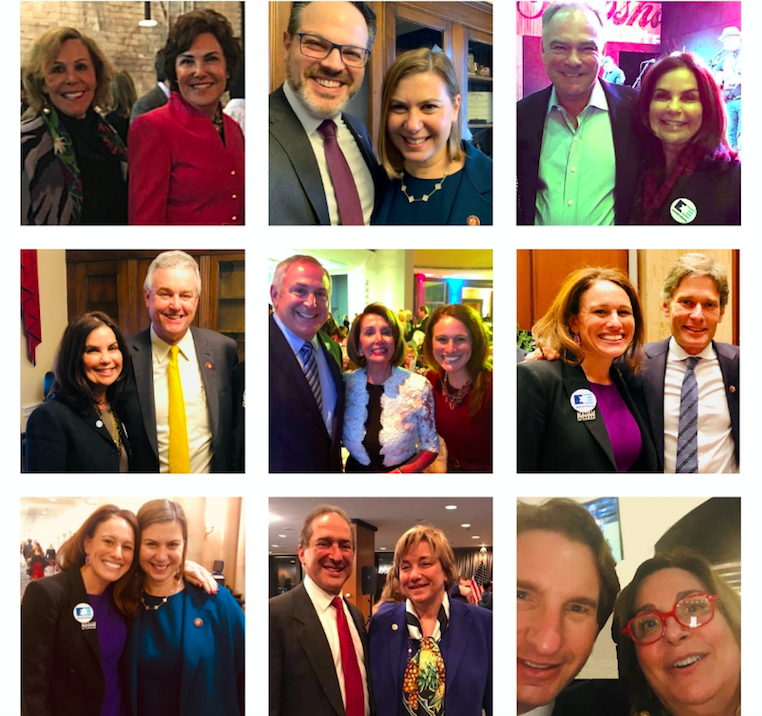 JDCA: Trump Syria pullout an abdication of U.S. leadership
In an op-ed we co-authored this week published in the Florida Sun-Sentinel, we explain that President Trump's decision to withdraw U.S. troops from Syria exposes his foreign policy for what it is – an abdication of U.S. leadership. We are deeply concerned that the withdrawal of U.S. troops from Syria will provide Iran with its long-sought land corridor from Tehran to the Mediterranean. Regional actors who rely on the U.S. for their security, especially Israel and the Kurds, now must fend for themselves against ISIS, Assad, Iran, and its proxy militias. Indeed, Trump ceded this point earlier this week when he flippantly stated that "They [Iran] can do what they want in Syria" in the absence of U.S. troops. We are deeply concerned that the president doesn't understand the security implications of this decision on Israel's security, U.S. interests, and our standing in the world.
Trump's Syria retreat represents the ceding of U.S. global leadership to our adversaries including Russia, which has been aiming to control Syria since it entered its civil war in 2013. For more than two years, Donald Trump has touted his alleged "America First" foreign policy. But his abrupt decision to withdraw U.S. troops from Syria has laid bare an uncomfortable truth – Trump's foreign policy contradicts America's best interests, abandons our allies, and benefits our adversaries. This truly is an "Iran and Russia First" policy, and the consequences are grave and dangerous. It is now incumbent on members of Congress to intervene, conduct meaningful oversight of the executive branch, and serve as a check on Trump's reckless abdication of U.S. leadership. America's national security, and that of our allies, depends on it.
Join JDCA in 2019
Serve as an integral part of our growing team in Washington, D.C. and work to further Jewish and Democratic values as a member of JDCA's staff or as an intern. To find out more, please email [email protected].
Shabbat Shalom,
Ron Klein
Chair, Jewish Democratic Council of America
Halie Soifer
Executive Director, Jewish Democratic Council of America