Article
100 Days: "America is on the move again"
April 29, 2021
Last night, President Biden outlined a vision for America that is squarely aligned with Jewish American values. He demonstrated the empathy, competence, and leadership that is already restoring the soul of our nation, taking us from crisis to opportunity. Even better, his vision is more than words. President Biden's actions in his first 100 days in office have improved the lives of the American people.
Over 230 million Americans have received at least one dose of the vaccine, which is allowing us to return to normalcy. Our children and grandchildren are going back to school – and yes, summer camp. To help families and those most in need, the President delivered the greatest anti-poverty package in a generation, and has charted a bold vision to rebuild our infrastructure and invest in our families. Under the president's leadership, "America is on the move again." In other words – promises made, promises kept.
At the end of his address to a joint session of Congress, President Biden asked, "can our democracy overcome the lies, anger, hate and fears that have pulled us apart?" President Biden's first 100 days in office are a clear and resounding answer to this question, which he also addressed throughout the speech, including his unequivocal condemnation of white supremacist terrorism.
We know it's possible for America to overcome the danger and darkness of the Trump era thanks to President Biden's leadership, and it's up to us to ensure this progress continues. There is much more work to be done, so stay engaged with Jewish Dems as we continue to fight for progress, and keep reading to see how you can take action and get involved.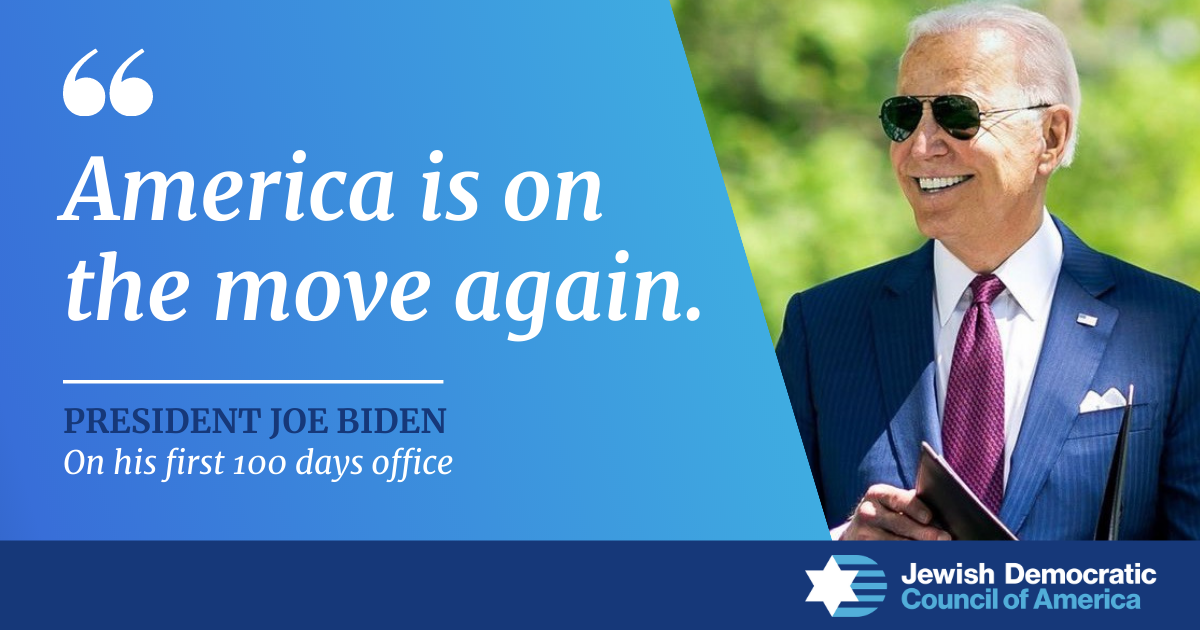 Jewish Dems welcome and strongly support the American Families Plan, President Biden's groundbreaking proposal to invest in our children and families, expand the benefits of economic growth to all Americans, and provide direct economic support to the most vulnerable.
TAKE ACTION:
 Nurturing a family, caring for those in need, and fighting hunger are cornerstone Jewish values. That's why we support the American Families Plan and 
urge you to take action
 with us by telling your member of Congress to take swift action to enact this critically important proposal.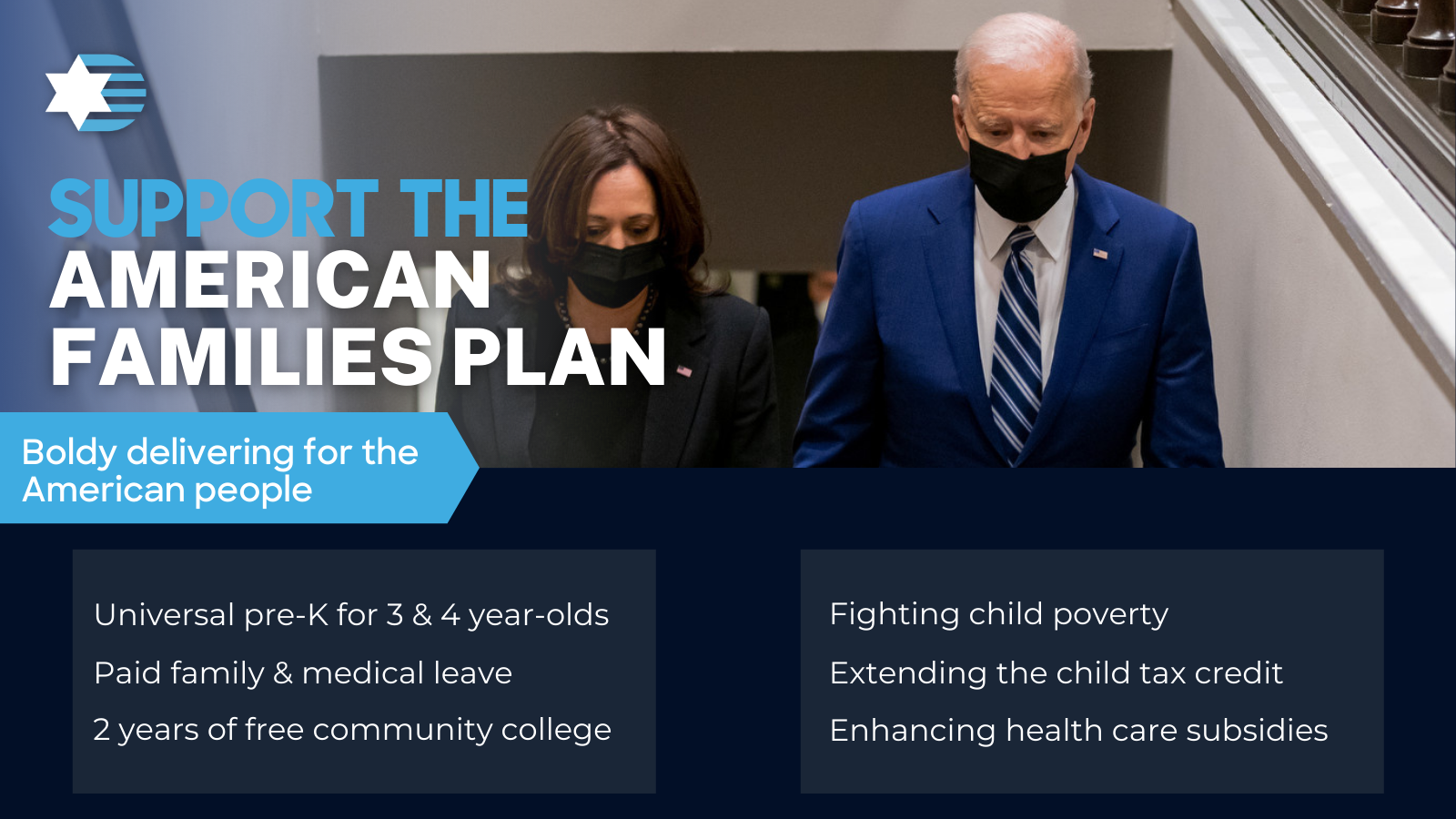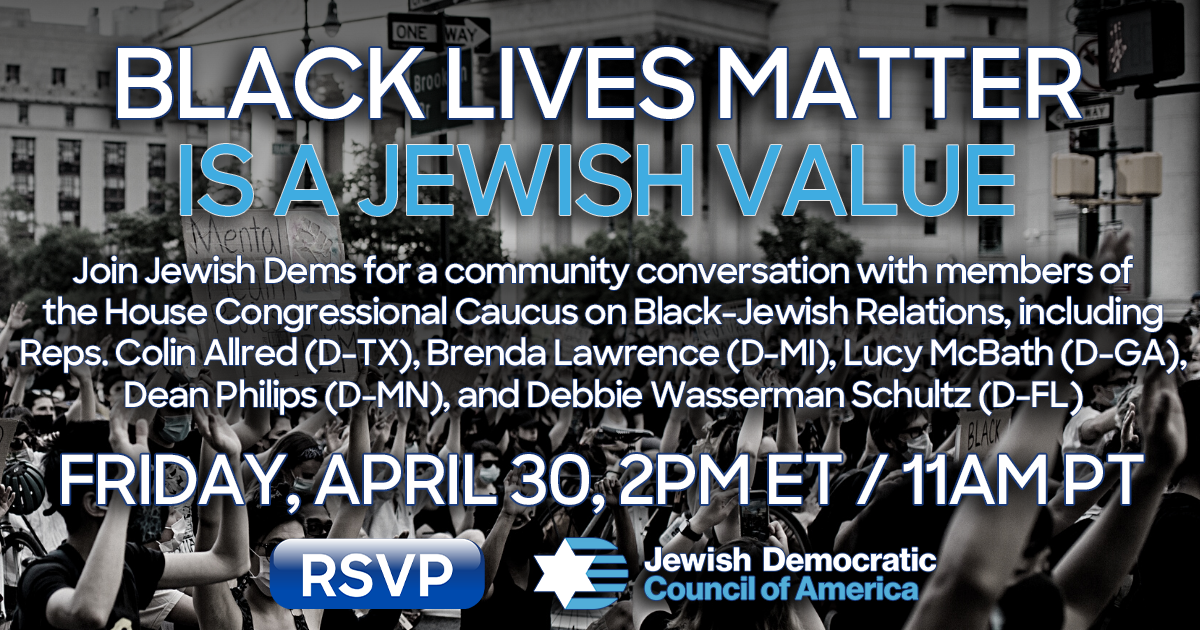 Sincerely,
Hon. Ron Klein, JDCA Board Chair
Halie Soifer, JDCA CEO