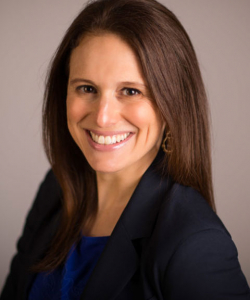 Halie Soifer, Executive Director
Halie Soifer is a seasoned congressional aide, Obama administration alum, and foreign policy expert, currently serving as Executive Director of the Jewish Democratic Council of America.
For more than sixteen years, Soifer served in various national security roles supporting Democrats in the U.S. Senate, House, and executive branch. Most recently, from January 2017 until May 2018, Soifer served as National Security Advisor to Senator Kamala Harris (CA), where she advised the Senator on matters related to foreign policy, defense, veterans, and cybersecurity.
Previously, Soifer served as foreign policy advisor for three members of Congress – Sens. Ted Kaufman and Chris Coons (both DE), and Rep. Robert Wexler (FL) – including serving as senior foreign policy advisor and Senate Foreign Relations Africa Subcommittee staff director during her four years working for Sen. Coons. Soifer also served in the Obama administration for two years as Senior Policy Advisor for U.S. Ambassador to the United Nations Samantha Power, and in the Bush Administration, where she served as a civil servant in the State Department's Bureau of Political-Military Affairs.
Soifer has a long record working on issues of importance to the Jewish community and of concern to Jewish voters. During President Obama's 2008 presidential campaign, Soifer served as the campaign's Florida Jewish Vote Director, where she led a successful statewide effort to organize the Jewish community in support of Obama during the general election. In her positions on Capitol Hill and at the U.S. Mission to the United Nations, Soifer served as a liaison to the Jewish community and organizations, and worked extensively on national security issues, including those related to Israel.
Soifer received her master's degree from the Johns Hopkins School of Advanced International Studies (SAIS) in Middle East Studies and international economics, and her bachelor's degree from the University of Michigan Honors College. She is a native of East Lansing, Michigan.
Jonathan Allen, Executive Assistant and Outreach Associate
Jonathan is a proud graduate of the University of Maryland, where he served as Student Body President. In this capacity, Jonathan represented over 30,000 undergraduate students at the University to lawmakers, University administrators, and in the media. He advocated for the successful passage of Maryland state legislation including a bill reforming the University System of Maryland, and the introduction of a bill granting college athletes the right to collectively bargain. His work has been mentioned in the Washington Post, New York Times, Baltimore Sun, and ESPN.
Prior to joining JDCA, Jonathan interned for the House Foreign Affairs Committee, then-Minority Whip Steny Hoyer, and the American Israel Public Affairs Committee (AIPAC). On-campus, he served on Maryland Hillel's Board of Directors, as President of Terps for Israel, and one of four students on AIPAC's National Council.
As Executive Assistant and Outreach Associate, Jonathan will be supporting our growing staff and leading our outreach to college campuses nationwide. Jonathan was born in South Florida and was raised in a Jewish Colombian family.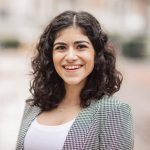 Shir Attias, Political Associate
Shir is a graduate of the University of Southern California with degrees in International Relations and Political Economy originally from Phoenix, Arizona. At USC, Shir was an active participant in campus life and politics as a researcher for the USC Security and Political Economy Lab, President of Trojans for Israel, member of Gamma Phi Beta and Phi Beta Kappa, and teaching assistant in political communications. Shir also completed a portion of her studies at Kings College London in their War Studies department.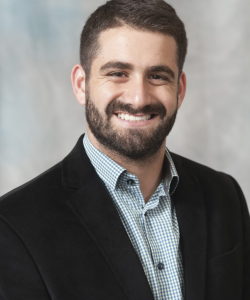 Samuel Crystal, Communications and Digital Director
Samuel's professional career has centered around political advocacy in the global Jewish community. Samuel started working at JDCA in 2018 as an Associate while receiving his Masters in Public Policy from the University of Maryland. Prior to his time at JDCA, Samuel was the director of political affairs at the Consulate General of Israel to New England. As political director he helped develop and implement diplomatic strategy; organized political delegations; and organized public events between Israeli diplomats and governors, members of Congress, and local politicians. Samuel also spoke to Jewish communities throughout New England on Israeli democracy, the U.S. – Israel partnership, and Israeli security.
From 2015-2016, Samuel lived in Jerusalem working as an Israel Government Fellow. While in this fellowship program he attended over 100 seminars, lectures, and field missions studying Israeli politics, security, and paths toward peace with the Palestinians. As the Congressional Affairs Fellow at Israel's Ministry of Foreign Affairs, he briefed Israeli diplomats and Foreign Ministry officials on congressional legislation, the Iran nuclear deal negotiations, and the 2014 midterms.
Samuel received his B.A. from the University of Mary Washington, and his Master's in Public Policy from the University of Maryland. He has served on the Advisory Council for Repair the World: Baltimore, was named a High Achieving Millennial by the SparkVision Millennial Research Project, and was described as a "Jewish leader of tomorrow" by The Associated, Jewish Federation of Baltimore.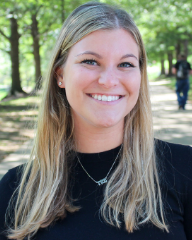 Jennifer Miller, Development and Communications Associate
Jennifer is a Baltimore native and a graduate of the University of Maryland, College Park, where she received her B.A. in Government and Politics and Spanish. Throughout her undergraduate years, Jennifer remained heavily involved in campus life as a Student Government Association Legislator, President of Terps for Israel, and Diversity and Inclusion Chair of her sorority, Sigma Delta Tau. She is also a member of the political science honors society, Pi Sigma Alpha. 
As an undergraduate, Jennifer interned twice on Capitol Hill, once for then-Minority Whip Steny Hoyer and again for Congressman Josh Gottheimer. Jennifer also interned at the American Israel Public Affairs Committee (AIPAC) and at the Council on Foreign Relations, prior to joining JDCA.
As the Development and Communications Associate, Jennifer supports every aspect of JDCA's development operations. She also assists with the organization's communications, social media, and digital messaging.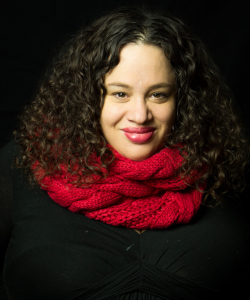 Carly Pildis, Director of Grassroots Organizing
Carly Pildis has dedicated her career to fighting for justice and equality. She was named one the 2019 Forward 50, Forward's annual list of influential American Jews. She is an organizer, advocate, and writer. She currently serves as a Contributing Editor for Tablet magazine. Past work includes Zioness, RESULTS, Obama for America 2012, Jubilee USA Network and American Jewish World Service.
Carly served as Director of Jewish Outreach for Obama for America DC before being promoted to Operation Vote Director, overseeing DC constituency outreach for Jewish Americans, LGBTQ Americans, African Americans, Muslim Americans, and Women. She mobilized over 51,000 phone calls into Virginia as well as organizing Jewish Days of Action, Obama Shabbats, and a joint African American Jewish American Seder. At RESULTS, she created and managed the REAL Change Youth Organizing and Advocacy Fellowship. The Fellowship produced 171 events with over 4,000 attendees, 209 media hits, and 1661 lobby meetings. Additionally, she managed RESULTS candidate engagement projects during the 2016 and 2018 elections.
Carly serves as a board member for the JCRC of Greater Washington and the Inter Jewish Muslim Alliance (IJMA).  She has been featured in Forward, Refinery 29, Washington Jewish Weekly, Tablet Magazine, the Washington Post, Politico, CNN, and the Jerusalem Post. She was spoken at the ADL Never Again is Now Summit and National Leadership Summit, The Israel Forum at the Marlene Meyerson JCC Manhattan, Z3, The Jewish Council for Public Affairs Conference, The Israeli Embassy, and AIPAC.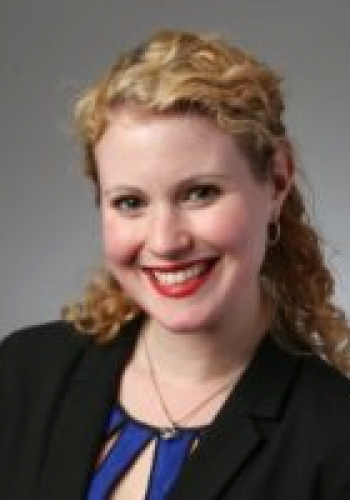 Elle Segal, Outreach, Program and Policy Manager
Elle Segal has been working at the intersection of community engagement and public affairs for over seven years. Prior to JDCA, Elle most recently worked for the Jewish Community Relations Council (JCRC) of the Bay Area, where her portfolio included civic engagement, government relations and public affairs in San Francisco. She worked on issues such as democracy reform, reproductive rights, immigrant rights, affordable housing and more.
Previously, Elle worked for the University of California, where she helped lead and execute the inaugural UC National Public Service Law Conference. Elle is an avid hiker, movie fan and traveler. She attended the University of California, Davis for undergrad and the University of San Francisco for her Master of Public Affairs.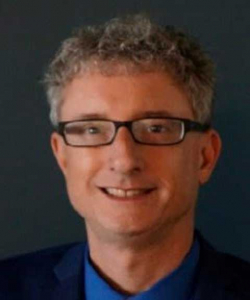 Steven R. Sheffey, Strategy and Policy Advisor
Steven R. Sheffey is President of Steven Richard Sheffey Consulting LLC, which specializes in public policy, communications, and government relations for businesses and not-for-profits. He writes and publishes the weekly Chicagoland Pro-Israel Political Update, which has thousands of subscribers in the U.S., Canada, Israel, and Denmark. His writing has appeared in publications such as The Huffington Post, The Jerusalem Post, The Times of Israel, The Hill, and The Daily Beast.

Steve is on the Tenth Congressional District Democrats (Illinois) leadership team, was slated as a delegate to the Democratic National Convention for Tom Harkin in 1992, Barack Obama in 2012, and Hillary Clinton in 2016, and advises and organizes events for candidates throughout the country. Steve currently serves on the Government Affairs Committee of the Jewish United Fund of Metropolitan Chicago and on the Board of Directors of North Suburban Synagogue Beth El. He has served on the boards of many Jewish community organizations, both at the local and national level.
Steve graduated from Northwestern University School of Law, where was a Notes and Comments editor on the Law Review. He received his B.A. in Economics from Northwestern University. He resides in suburban Chicago with his family.