Article
May Her Memory Be for a Blessing & Inspire Action
September 21, 2020
The Jewish Democratic Council of America (JDCA) joins the Jewish community and our nation in mourning the loss of Supreme Court Justice Ruth Bader Ginsburg, one of the most influential and powerful Jewish women ever to serve our nation. Justice Ginsburg embodied Jewish values, including a commitment to tikkun olam and the commandment of 'justice, justice, you shall pursue,' which hung in her chambers in Hebrew. May the memory of Justice Ginsburg be for a blessing, and may it inspire action. Read our full statement.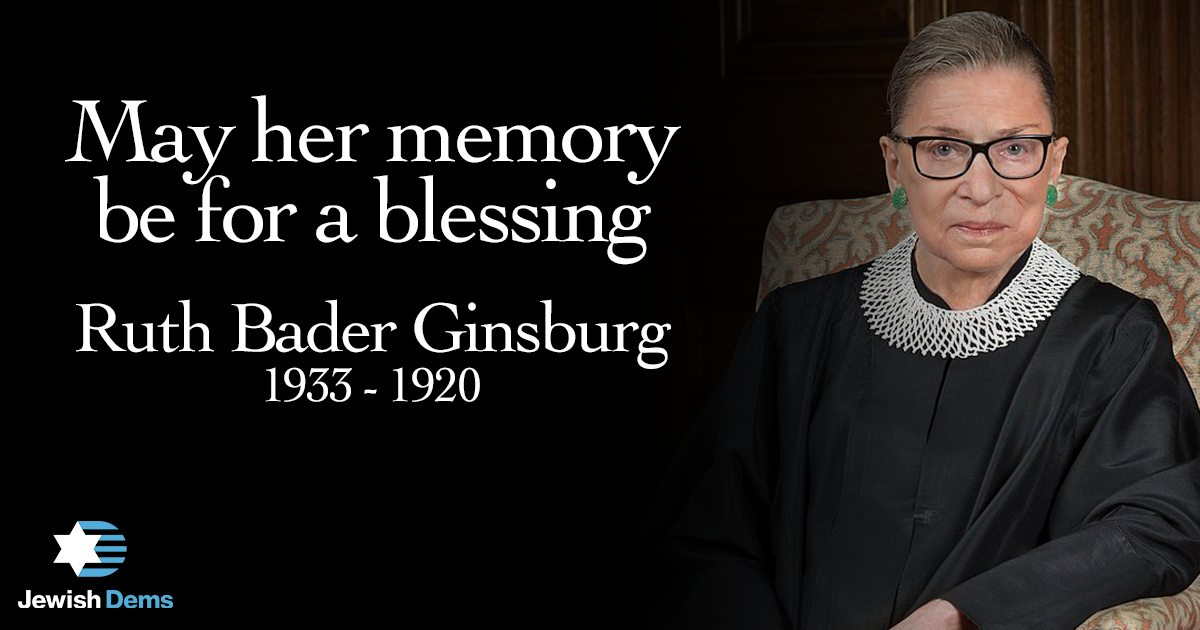 We call on the Senate to respect Justice Ginsburg's dying wish not to be replaced on the Supreme Court until a new president is installed. To deny the American people a say in this critically important period violates all norms in American history and contradicts the very standard Republicans set for Supreme Court appointments in 2016. Forcing a vote immediately before the election would be the height of hypocrisy and an unconscionable miscarriage of justice.
The American people deserve a court shaped by their vote in this election. It should not be shaped by GOP Senators who refuse to adhere to the "principles" they so proudly espoused to block President Obama's Supreme Court nominee from even receiving a hearing ten months before the 2016 election. Call on the Senate to respect Justice Ginsburg's dying wish and fill her seat only after inauguration by clicking the image below.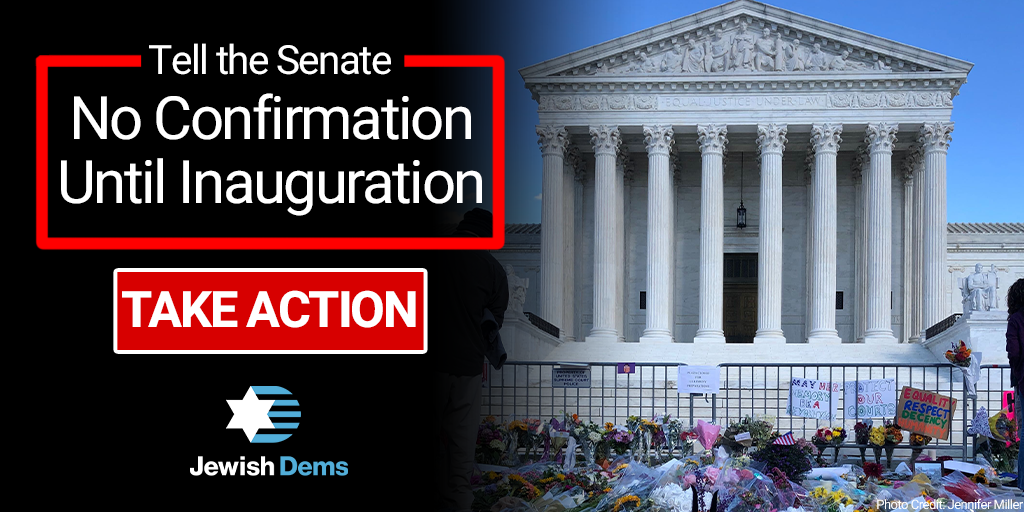 Halie joined hundreds of mourners on Erev Rosh Hashanah at the Supreme Court to light a yahrzeit candle for Justice Ginsburg on behalf of JDCA, where she was joined by thousands of mourners, including those blowing the shofar. Some images from those moments on the steps of the Supreme Court are enclosed below.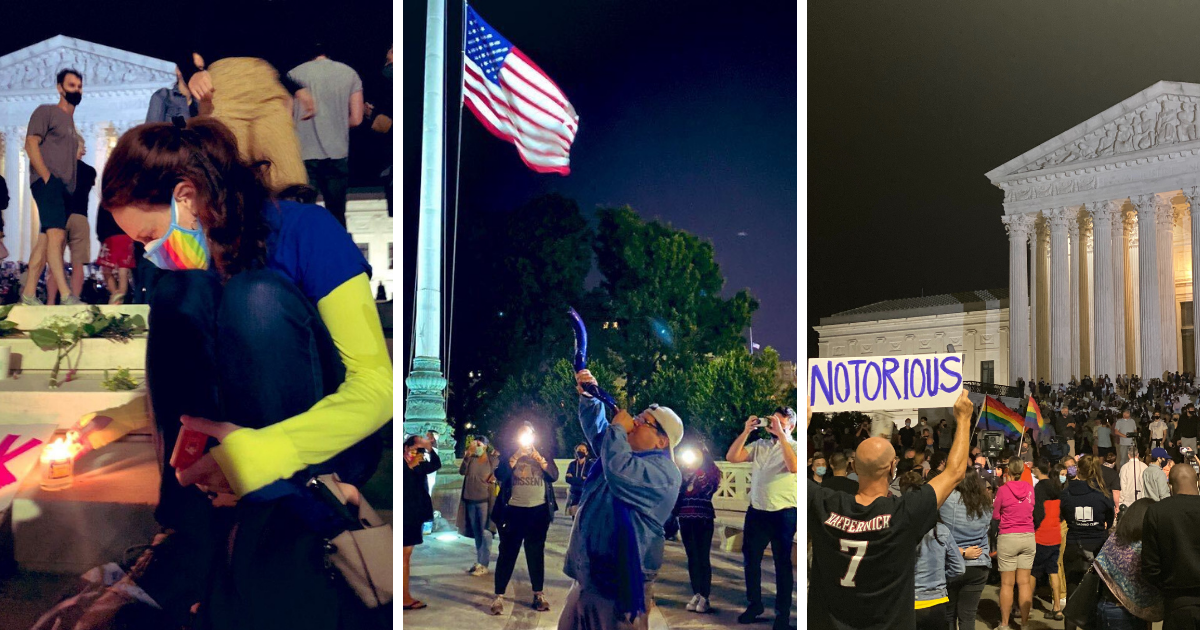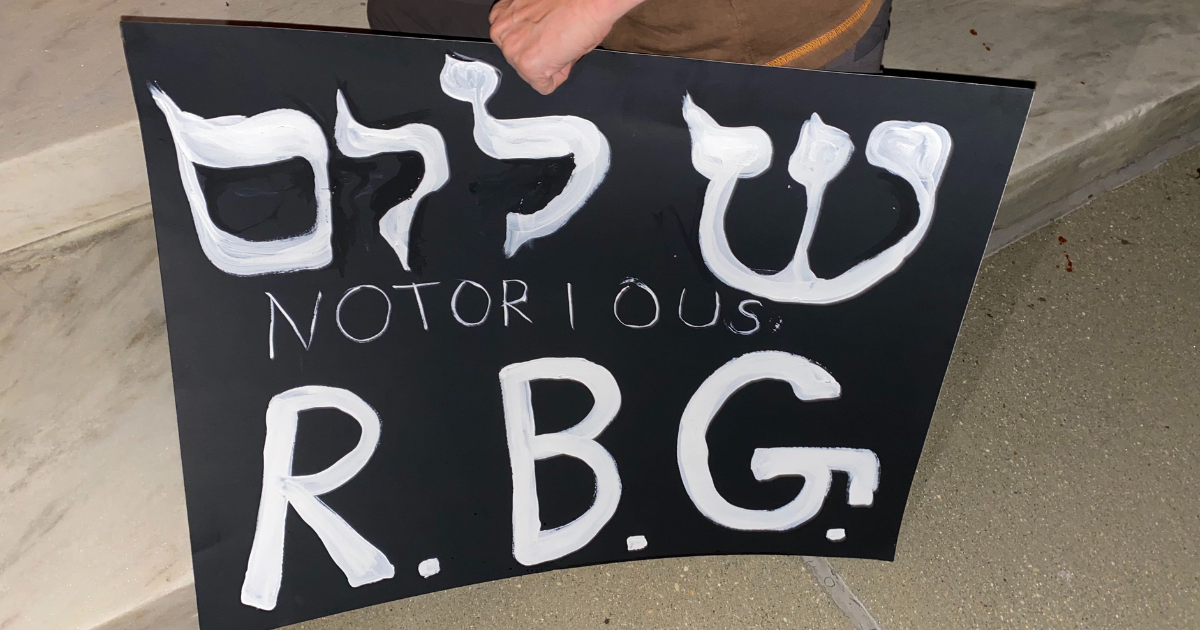 Now is the time to channel our grief into action.
JDCA is the
only
national organization combining advocacy for Jewish values and the Democratic political agenda, and we know the Supreme Court is driving the Jewish vote. Join us in
committing to impact
the outcome of this election.
Here are four ways you can get involved:First, share our "no confirmation until inauguration" call to action on social media. We're hoping to have thousands join us in writing to their Senators about the Supreme Court vacancy.
Second, join our phone banks to increase Democratic turnout and win this election. We are hosting upwards of a dozen events a week between now and Election Day, and we are targeting Jewish Democratic voters where they matter most. Click on the button below to join us and check out our calendar of events.
JEWISH DEMS CALENDAR OF EVENTS
We wish everyone a Shana Tovah, and hope 5781 brings the kind of change our country needs and deserves in this critically important election. To ensure that's the case, please 
support JDCA today
. Together, we will restore the soul of our nation and ensure a brighter future for all Americans.
Sincerely,
Ron Klein,
Chair, Jewish Democratic Council of America
Halie Soifer
Executive Director, Jewish Democratic Council of America