Article
The BIF is Good for Jewish Americans
November 12, 2021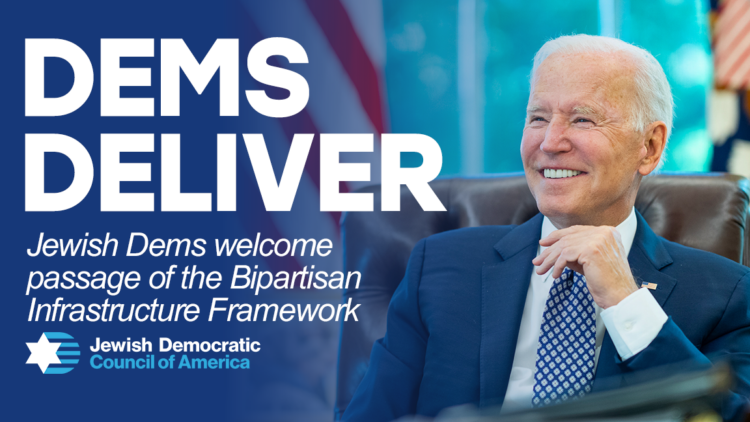 It's finally infrastructure week! Passage of President Biden's $1.2 trillion Bipartisan Infrastructure Framework (BIF) is a victory for all Americans. The BIF will rebuild our infrastructure, create good paying jobs, and invest in our nation's future.
President Biden's Build Back Better agenda is centered around investing in the American people, and that's exactly what this legislation does. Jewish Dems are grateful to President Biden and Democrats for passing this once-in-a-generation bill, and we look forward to President Biden signing it into law on Monday. Make no mistake – without Democrats, this wouldn't have been possible.
Wondering why BIF matters? These are key components of the bill: 
$110 billion to fix highways, roads and bridges;
$39 billion to expand public transportation; 
$66 billion to repair Amtrak;
$25 billion to improve our airports;
$7.5 billion for electric vehicle charging stations;
$65 billion to bring high-speed internet to all Americans;
$55 billion to replace lead pipes and ensure access to clean water;
$10 billion to address water contamination issues;
$65 billion to upgrade the US power grid to protect against threats to our infrastructure; and
$21 billion for good-paying jobs and advancing economic and environmental justice.
None of this would have been possible if Democrats had not taken back control of Congress and won back the White House in 2020. Elections matter, and by helping to elect Democrats, we are helping the American people.
The 2022 midterm elections are already underway, and now is the time to take action with JDCA so we can win next November. Click below to let us know you are committed to winning in 2022.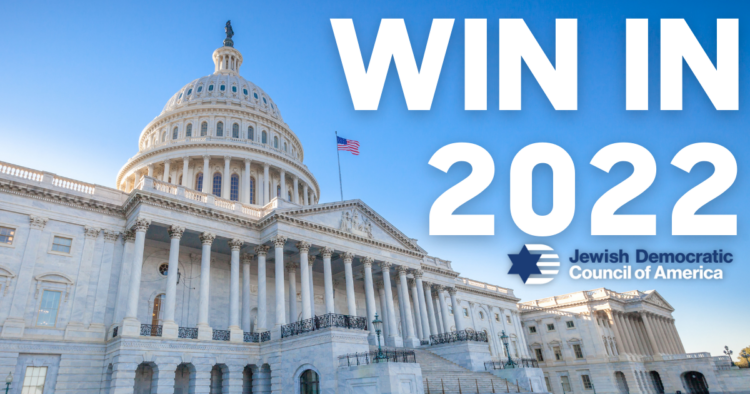 Thank you for your continued partnership.
Shabbat Shalom,
Halie Soifer
CEO, Jewish Democratic Council of America